With Liverpool and FSG always keen to sign young players with potential, we take a look at 23 players aged 23 or under that could provide an option at Anfield.
Summer gives time for plenty of thought on the transfer market front: should teams persevere with their present strategy? Is one first XI option better than four to build up squad depth? And what about younger players, are they too risky, or high-reward?
There's always excitement and intrigue when a new young talent hits the headlines for big performances, even if consistency can be hard to come by for teenagers and breakthrough stars. Those a little older, though, into their 20s, are still looked upon as young talents—but have often established themselves to a point of playing 30 or more games a season for their clubs.
And, of course, bode well for future Liverpool sides when the club signs them—at least in theory.
Here, we take a look at 23 names from the under-23 age group, all of whom could have something to offer the Reds, any one of which could give excitement and anticipation to the fanbase.
Criteria:
Age 23 or under now, in the close season (excludes Virgil van Dijk, Pablo Sarabia)
Not already playing last season at a Champions League club in Europe's top five leagues (Mateo Kovacic, Elseid Hysaj)
Not relentlessly and reliably linked in the past few weeks to one of the European powerhouse clubs (Mauricio Lemos, Leroy Sane)
Not a goalkeeper, since Liverpool have just signed Loris Karius, himself under 23 years of age
Bear in mind, these players span a wide spectrum: some would be good enough to slot straight into Liverpool's first XI and make the team immediately better, some are young enough to simply be prodigious talents for the future and others are merely worth looking at in the hope of landing a bargain. At worst, those latter might raise a profit in future, at best they could be unexpectedly effective additions to the squad.
All, though, are worth considering to one extent or another… and you can be sure they're all already being scouted and pondered over by other top teams, too.
Adam Masina, Genoa, 22
A powerful runner from left-back, Adam Masina is a Moroccan-born Italian under-21 international and a first choice at Bologna. He has good mobility for his size—he's more of a typical centre-back build than full-back—and is strong in the air, a huge positive for defending his far post against crosses from the opposite flank.
Jefferson Lerma, Levante, 21
Relegated from Spain's top flight with his team, Jefferson Lerma was a rare positive in Levante's dismal season. A box-to-box midfielder, Lerma grew in stature as the season went on and was utterly confident going toe to toe against much older, more reputable midfielders. His passing range is good, if erratic at times, but his physicality and capacity to win back possession knows no bounds, while his ability to arrive late in the box is an underrated aspect of his game.
Inaki Williams, Athletic Club, 21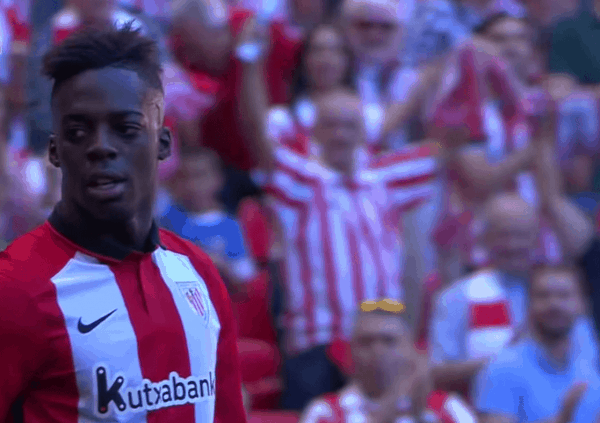 Athletic's enigmatic wide forward has transitioned somewhat over the last nine months, now looking very much at home in central roles as both a No. 9 and just off the forward. Williams is rapid, has great feet to evade defenders one-on-one and has a wicked finish on him—but not yet the consistency or composure inside the box to make use of it all the time.
Domenico Berardi, Sassuolo, 21
Juventus seem to have a first option to sign Berardi, but have yet to take it up. Were Philippe Coutinho to upset Liverpool fans this summer and depart Anfield, the Reds could do a lot worse than replace his final-third impact by looking at Berardi. His goals and trickery come from the right, rather than Coutinho's on the left, but Berardi is a more natural goalscoring threat from wide and is superbly aggressive, winding up defenders even as he leaves them for dead on the run.
Piotr Zielinski, Empoli/Udinese, 22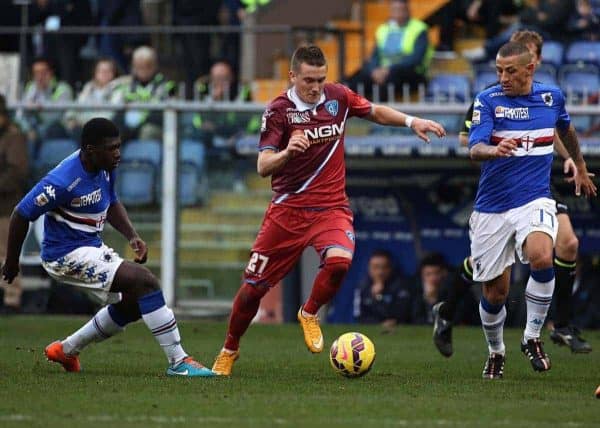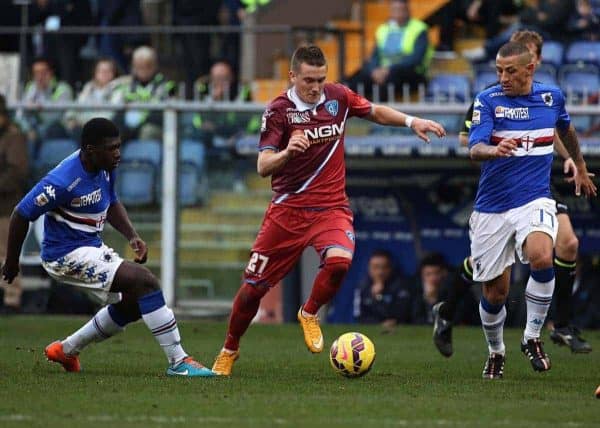 A name Liverpool fans will be extremely familiar with by now, even if they have never seen him play; Zielinski has been linked with the Reds for the last month and he certainly has plenty of traits which make him an interesting option. Want to know more about him? Check out TIA's guide.
Mauro Icardi, Inter, 23
One of the game's top No. 9s, Mauro Icardi is aggressive, snarling, ferocious and powerful, all excellent traits in a player capable of leading the line by himself. He's pretty handy with his movement and finishing too, luckily enough. Inter have received huge investment so he wouldn't come cheap, but he would absolutely be a guarantee of goals.
Ruben Neves, Porto, 19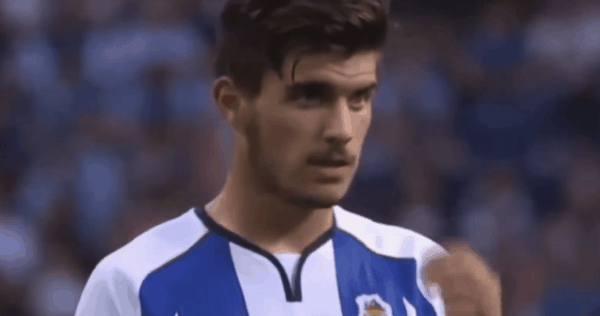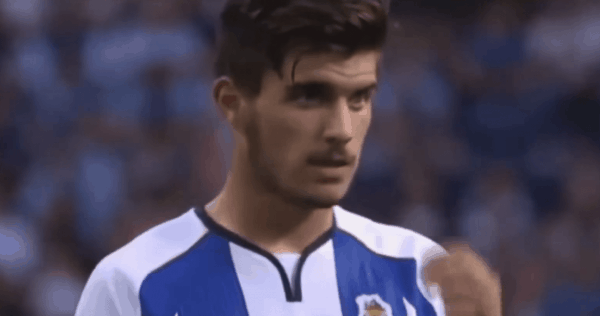 One of a handful of players already linked with Liverpool this summer as they search for a central midfielder, Ruben Neves was made skipper for Porto at 18 and was a huge player in the first half of the season. His ability on the ball doesn't negate his defensive capacity and it's clear he'll only eventually move for an enormous fee…but will almost certainly be worth every penny. Porto took him out of the team far more in the second half of the year, once they were out of the Champions League, which can be interpreted as a way to protect their asset from both burn-out and interest from afar.
Leon Goretzka, Schalke, age 21
Many sides around Europe would happily take half of Schalke's first-team squad, given the number of reasonably young talents they have. Leon Goretzka is an energetic, aggressive central midfielder, equally capable in winning the ball back and in distributing cleverly to initiate attacks. An injury-hit second half of 2015-16 stopped him having a completely enjoyable year, but there's no doubting his talent.
Nathan Redmond, Norwich City, 22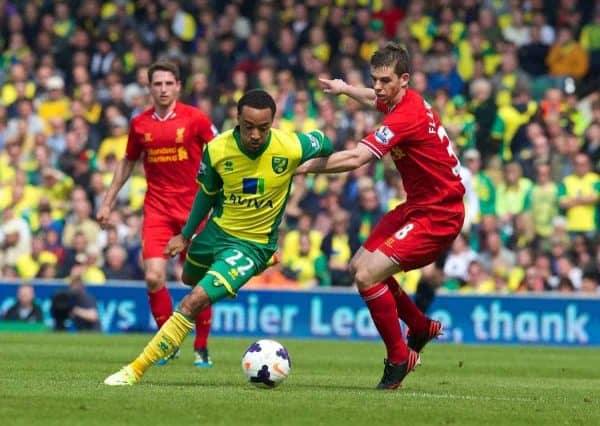 Like many wingers, Redmond can look exceptional when he finds space to operate in, has runners inside and receives the ball regularly, and can look well below top-league level when spaces are closed or his team don't see much of the ball. Also like many wingers, he shouldn't be played as a winger. Use Redmond as an attacking midfielder or an inside forward to attack the channels and it's clear his end product increases enormously and his pace can be an unstoppable threat.
Carlos Gruezo, FC Dallas, 21
Ecuadorian midfielder Gruezo combines aggressive defensive work with non-stop running, a work horse who revels in destruction of opposition teams' moves and setting a foundation for his own side to play from. He's not flashy on the ball, despite something of a habit of attempting 30-yard shots, but as a pure defensive midfield option he's reliable and of a style that nearly every team should be able to call upon somebody to play.
Mahmoud Dahoud, Borussia Moenchengladbach, 20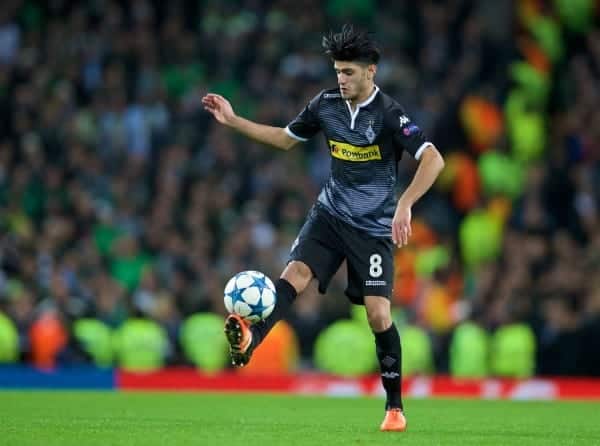 Another of Liverpool's heavily linked rumour-mill favourites, Mahmoud Dahoud scores and creates at will from central midfield in the Bundesliga, loving to get on the ball as much as possible, commit defenders and exploit the subsequent gaps they leave. Creativity is high on the agenda with this one.
Daley Sinkgraven, Ajax, 20
Davey Klaassen gets plenty of headlines from attacking midfield for Ajax, but his team-mate Daley Sinkgraven has shown more than enough already to suggest he's a better bet for the long term. Injury has hampered him this season, but Sinkgraven is a fantastically mobile player, can play on the first touch and surges into the box beyond the striker. He can play from the flanks too, but has shone more often centrally.
Marcelo Brozovic, Inter/Dinamo Zagreb, 23
Inter have an obligation to sign Brozovic after his 18-month loan from Dinamo, but there has been plenty of suggestion that they'll do so to immediately sell and make a profit. The Croatian is a magnificent player, an all-round midfielder who can play any role: defensive shield, box-to-box or a much more advanced pass-master, even from the sides rather than the centre. Technically superb and tactically astute, he's be a major upgrade for most teams' midfield options.
Adama Traore, Aston Villa, 20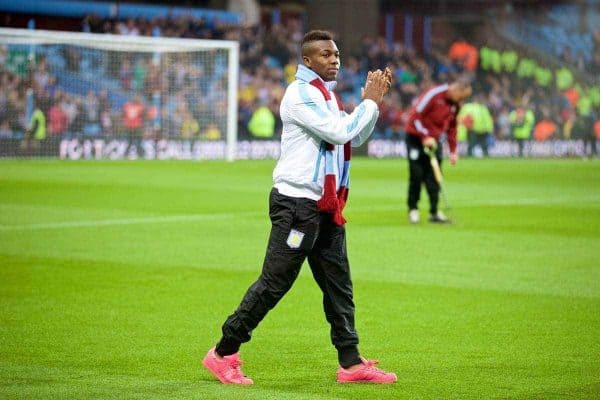 Not a lot about Aston Villa's season made sense, and Reds fans might think that the complete ignoring of Tiago Ilori was oddest of all. In truth though it was firstly convincing Traore to join them from Barcelona B, then refusing to utilise him. He broke a foot and missed all of 2016, but fit and on a run of games, he's an unstoppable force of nature. Ridiculously quick, outrageously skilful (if individualistic) and with a cannon ball of a shot, Traore will go and be a success elsewhere, probably for a shockingly low fee.
Danilo, Valencia, 20
Often used as the defensive midfielder in a three, Danilo has perhaps looked at his best when able to surge further forward, using his athleticism to good effect to win possession and then break rapidly. He's confident on the ball, if not naturally creative, is tough in the tackle and is a better dribbler than given credit for, too.
Diego Reyes, Real Sociedad/Porto, 23
A classy central defender who is equally at home in a holding midfield role, Diego Reyes is vastly experienced for his age and has yet to hit his peak. He reads the game well, is strong in the air and passes out of the back line beautifully—a complete defender, but one who has suffered with injuries and rotation. Given a solid run, he'd quickly be rated as one of Europe's finest.
Gabriel Barbosa,  Santos, 19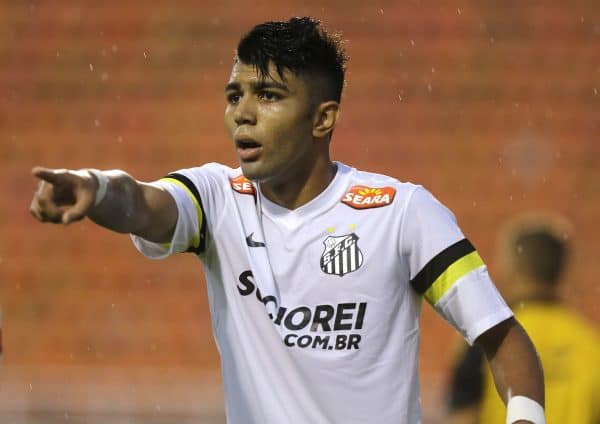 Centre-forward or from the left, Gabriel has already shown himself an accomplished finisher, an aggressive runner at opponents and with power and pace to trouble defenders one-on-one. Currently making an impact in the Copa America for Brazil, It would be a shock if he wasn't snapped up by a European club soon—go on, Reds, why not.
Oguzhan Ozyakup, Besiktas, 23
A talented playmaker who has excelled this year in the SuperLig, Ozyakup is a former Arsenal academy starlet who roams forward from the centre and gets himself into good positions by taking advantage of spaces between the lines. He'll play quickly and simply when needed, dribble when it suits him and will shoot on sight, making him a threat in all situations.
Tonny Sanabria, Sporting Gijon/Roma, 20
He's almost certainly headed for a bigger club this summer after showing his ability to impact both as a starter and a sub in La Liga with Sporting, but centre-forward Sanabria isn't yet the finished article. He's aggressive and will happily back himself to beat defenders for pace or strength, but also has quick feet to dribble down the channels and will get shots away early. Finishing is not his biggest strength, often lacking finesse at this point.
Moussa Dembele, Fulham, 19

Dembele has already been courted by Premier League sides and it's hard to imagine him staying at Craven Cottage too much longer. With good pace, playing with his head up and rangy on the run, Dembele is a good outlet for his team and is selfless inside the box, too. One Dembele has already transferred elsewhere this summer; anyone fancy a second?
Cyle Larin, Orlando City, 21
An out-and-out striker, Larin is a Canadian international and one of the most dangerous in MLS, able to lead the line by himself thanks to a combination of pace, power and a rocket finish. His movement off the ball is below that of other forwards on the list, and certainly an area to improve, but for finishing on the run or first-time when chances are scarce, there are few young strikers who impress as often.
Anwar El Ghazi, Ajax, 21
A real threat from wide areas, El Ghazi torments defenders with his dribbling, direct running and willingness to head toward goal and shoot or pass as soon as spaces open up. He mainly features from the right, but can realistically have an impact from anywhere across the attacking line. El Ghazi, a full Dutch international, has the capacity to be an extremely regular goalscorer as he improves over the next few seasons.
Which would you like to see at Anfield this summer or beyond? Let us know in the comments or on twitter to get the discussion started!