Jurgen Klopp has been in charge of Liverpool for eight months now, with the German achieving plenty in his short time as Reds manager to date.
The 48-year-old has made himself an immediate hero on Merseyside, and although the Reds lost in two cup finals in 2015/16, it's still optimistic times with Klopp in charge. He has united a fanbase that had grown divided under Brendan Rodgers.
The hope is that this is just the start of a glorious period under Klopp, as Liverpool look to return to the summit of English football again.
Just for some fun while we pass the summer, here's an A-Z of Klopp so far.
A is for….. Aggression
Liverpool's manager may been seen as one of football's nice guys, but he has shown to have a steely, competitive edge to him as well.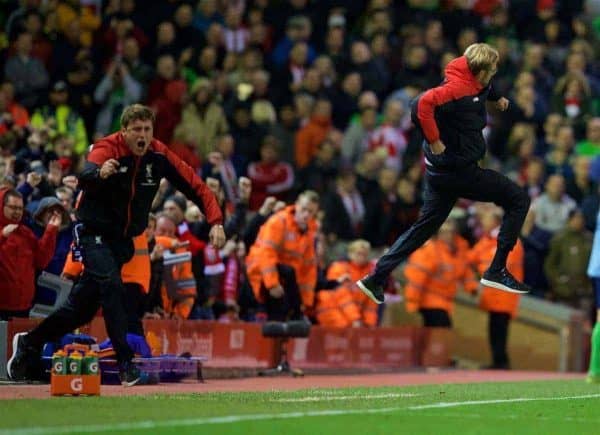 Some of his celebrations have been memorable, and he hasn't been afraid to take on three of the Premier League's most dislikeable managers – Tony Pulis, Alan Pardew and Sam Allardyce.
Klopp's personality will continue to impact on the team, and some much needed nastiness should come to the fore next season.
B is for…..Bundesliga
Klopp has made it very clear that he intends to raid his former league for players this summer, with Loris Karius and Joel Matip already brought in from Mainz and Schalke, respectively.
Mario Gotze, Mahmoud Dahoud and Jonas Hector have all been linked with moves to Anfield, and more Bundesliga stars will be tipped to join the Reds before the start of next season.
C is for…..Can
Few players have improved as much as Emre Can since Klopp's arrival, and it is clear to see he has a special relationship with his compatriot.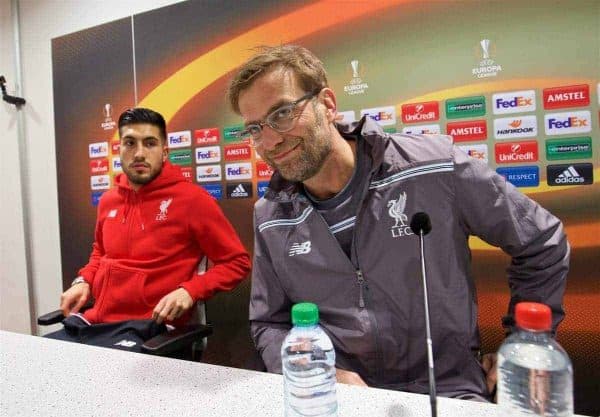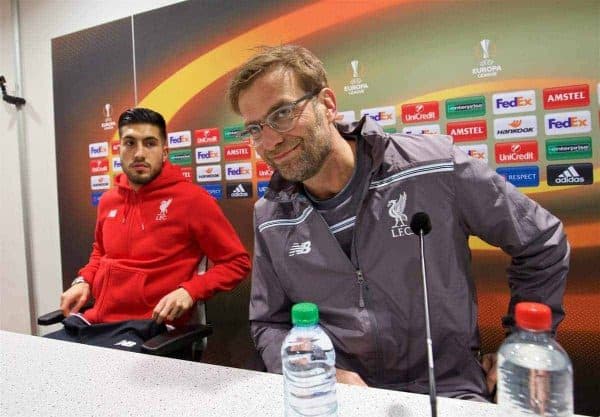 The 22-year-old looked like Klopp's captain on the pitch at times last season and he should only grow in stature in the coming years.
D is for…..Dortmund
There were some memorable games during Klopp's first season in charge, but nothing came close to the remarkable 4-3 win over former club Borussia Dortmund.
The Reds needed three goals in 30-odd minutes at Anfield, in order to reach the Europa League semi-finals, and goals from Philippe Coutinho, Mamadou Sakho and Dejan Lovren sealed the most incredible of wins.
E is for…..Europa League
It was such a great run to the Europa League final, with Man United, Dortmund and Villarreal all defeated, but Liverpool's performance against Sevilla was so, so disappointing.
The hope is that, in a few years, we are discussing how much the Reds learned from that defeat in Basel.
F is for…..Firmino
There was a point before Christmas when a certain section of Liverpool supporters were labelling Roberto Firmino as a "waste of money", such is the impatience of the modern fan.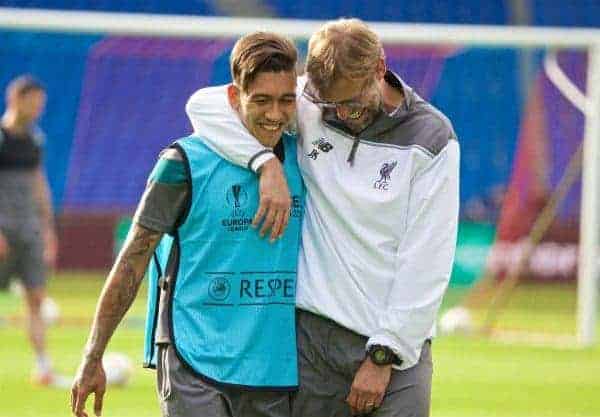 The 24-year-old silenced his critics, however, scoring 11 goals and producing 11 assists, and in 2016/17 he will go up another gear.
G is for…..Gegenpressing
Klopp's favoured counter-press tactic has not always been on display, but we saw it used to perfection in the 4-1 destruction of Man City at the Etihad in November.
When gegenpressing has been implemented correctly by the Reds, teams haven't known what has hit them. Expect more next season.
H is for…..Hugs
The way in which Klopp embraces with his players after a victory is like no other manager in Liverpool history, with the 6″4 German capable of the most almighty hugs.

It's just impossible not to like the man.
I is for…..Injuries
You can't help but wonder where Liverpool would have finished in last season's Premier League, were it not for injuries.
Key players such as Sakho, Jordan Henderson, Philippe Coutinho and Daniel Sturridge missed large chunks of the campaign, and Klopp was left with a thin-looking squad around the turn of the year.
J is for…..Jealous
Rival supporters have done their best to ridicule Klopp whenever Liverpool have slipped up, and it is purely a sign of jealousy.
The Reds now have one of Europe's best managers in charge, and other fans' obsession with him is proof that FSG produced a masterstoke in acquiring his signature.
In fairness, some Man United and Everton fans, among others, admit he is impossible to hate.
K is for….. Karius
Simon Mignolet proved hugely divisive throughout the campaign, making some high-profile errors and generally not convincing between the sticks.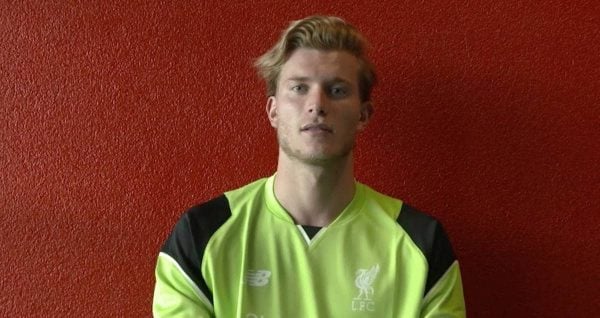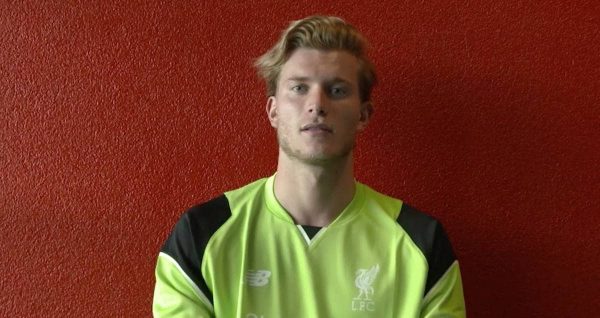 The signing of Loris Karius represents and excellent piece of business, and he should be the Reds' first-choice goalkeeper from next season onwards.
L is for…..Late goals
Liverpool have steadily gained more of a winning mentality under Klopp and a number of last-gasp strikes have epitomised their new-found never-say-die attitude.
There was Divock Origi's equaliser against West Brom, Adam Lallana's dramatic winner at Norwich and, of course, Lovren's goal against Dortmund, to name but a few.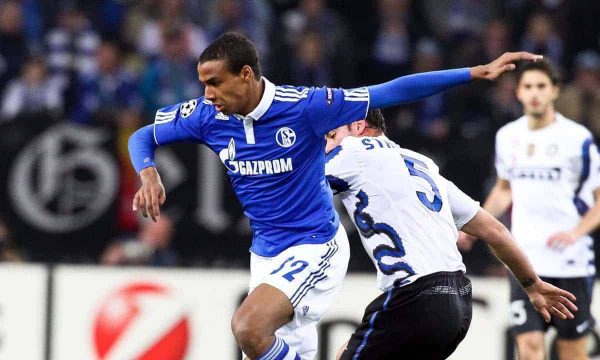 M is for…..Matip
The big Cameroon international will hopefully help solve Liverpool's defensive woes when he arrives this summer, with his aerial dominance at both ends of the pitch key.
N is for…..Not perfect
Klopp has done so much good in his first eight months, but it would be wrong to say he has done everything to the best of his abilities.
A few tactical errors have cost his side, particularly in the second-half of the Europa League final, and he deserves criticism for some insipid away displays in the league.
He's still absolutely brilliant, though.
O is for…..Origi
The young Belgian looked out of sorts at the start of the season, but Klopp has turned him into a monster of a striker, with the potential to become world-class in the next few years.

P is for…..Positive future
We as Liverpool have been guilty of making overly bold predictions in the past, but Klopp really does feel like the saviour.
He will buy well in the transfer market, get the Reds playing some of the best football in their history, and hopefully, end that long wait for a league title.
Q is for…..Questioning the fans
Klopp said he felt "alone" at Anfield in November, as streams of supporters left early, following Scott Dann's winner for Crystal Palace.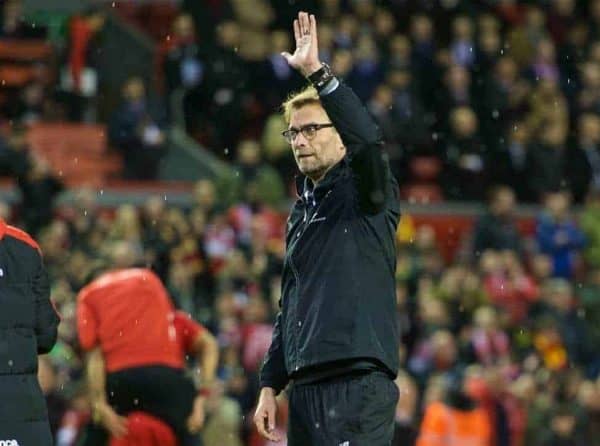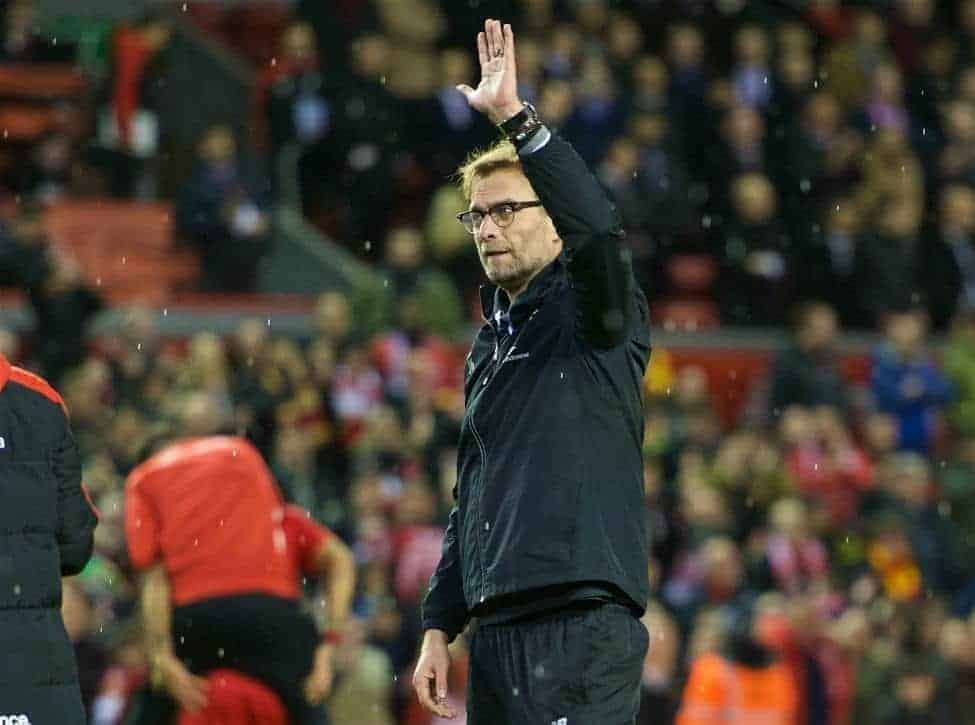 It is not the only time he has questioned the fans' support – he has tried to gee them up on a number of occasions – and it appears to have done the trick, with the atmosphere much improved on the whole.
R is for…..Rejuvenated
2015/16 saw a number of Reds players go from zero to hero, and a huge amount was down to the confidence and belief Klopp instilled in them.
Lovren, Can, Lallana and Origi stand-out the most in that respect.
S is for…..Sturridge
Klopp managed Daniel Sturridge's injury woes excellently, ensuring he didn't rush his star striker back too soon.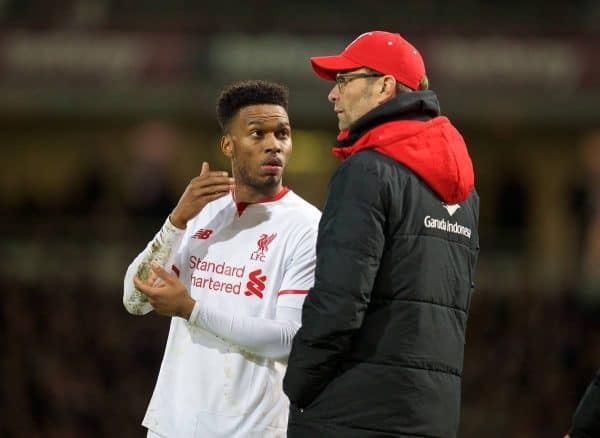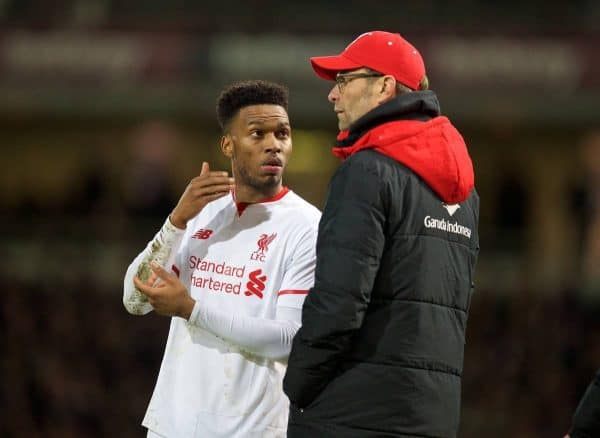 The 26-year-old found some superb form because of it, and despite still never being at full tilt at any point, he still managed 13 goals in 25 appearances. That included a magical effort against Sevilla in the Europa League final.
A fit Sturridge next season could be potentially season-changing.
T is for…..Togetherness
As mentioned above, Klopp has brought all the fans together, after plenty of unrest under Rodgers, and he has also created a wonderful team spirit.
The players clearly adore their manager, and as long as they do exactly what he asks of them, he adores them as well.
U is for…..Unveiling
The hysteria when Klopp was named Liverpool manager was quite something, with social media going into meltdown during the 48-year-old's first press conference.
The hope is that it proves to be one of the most significant appointments in the clubs history.
V is for…..Villa Park
The scene of Klopp's biggest win so far as Liverpool manager.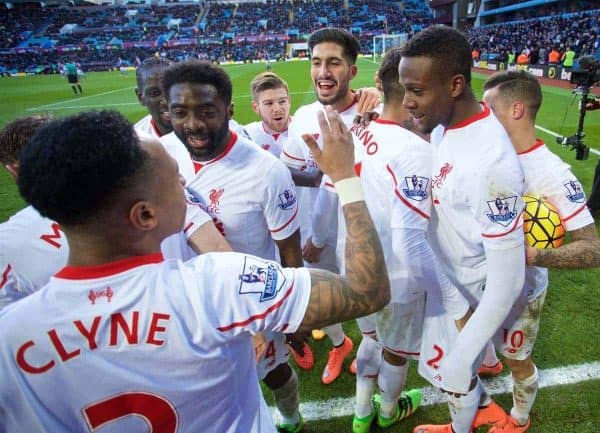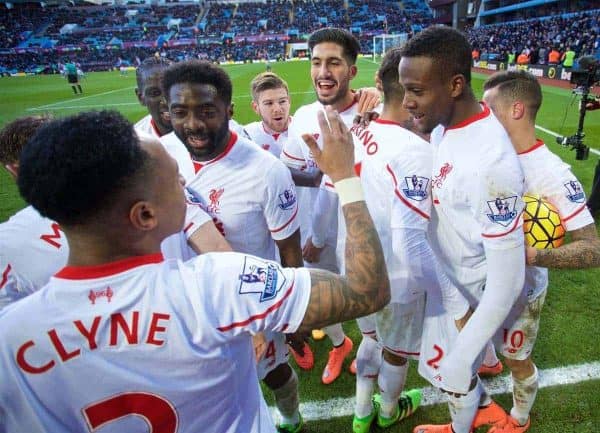 Goals from Sturridge, James Milner, Can, Origi, Nathaniel Clyne and Kolo Toure inspired the Reds to victory.
W is for…..Work
Klopp demands his players work hard and cover ground. They'll be required to work hard this summer, with the manager planning triple training sessions in pre-season.
X is for….. X-rated language
Klopp's press conferences have provided plenty of entertainment, and his preference for swearing is certainly not something Brendan Rodgers was famed for.
His especially enjoys the word "shit".
Y is for…..Youngsters
Players such as Danny Ward, Brad Smith, Connor Randall, Tiago Ilori, Kevin Stewart, Pedro Chirivella, Cameron Brannagan, Sheyi Ojo and Jerome Sinclair were all given a chance to shine, particularly in the FA Cup.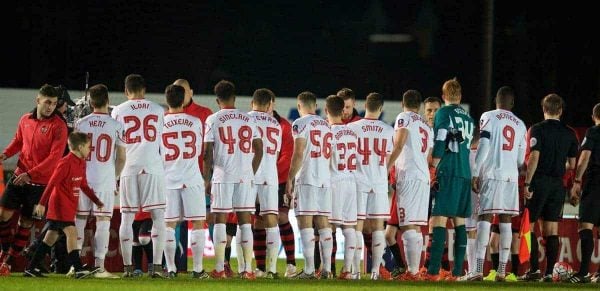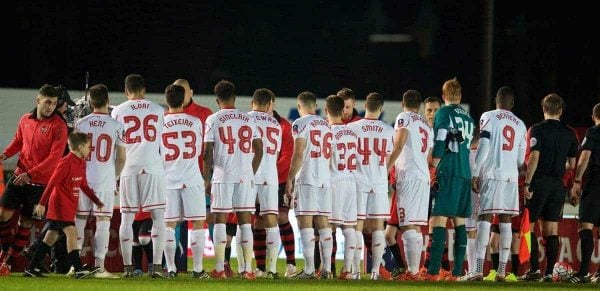 Brannagan and Ojo look the most exciting prospects out of Liverpool's youngsters.
Z is for…..Zielinski
The young Poland international is one of a number of players linked with a move to Liverpool this summer, although the rumour has cooled a little of late.