Cameron Brannagan's Liverpool career started to take off last season, but 2016/17 will be a turning point for the midfielder.
The 20-year-old has been a revelation since emerging from the academy, and his input last season impressed Jurgen Klopp.
Nine first-team appearances may not be enough to judge him, but the composed midfielder has qualities reminiscent of some Anfield greats and his future looks bright at Liverpool under the German boss.
Jordan Rossiter's departure to Rangers this summer could have left a dent in the upcoming pool of talent from the academy but Brannagan's composure and tenacity is equal to it. Like Rossiter, he's been tipped to become the next big thing and it's easy to see why so many are excited in him.
But as he heads into the new campaign seeking a regular role under Klopp at Liverpool, Brannagan faces a pivotal spell that could define his time with the club.
Brannagan's Quality
The U21s captain has the ability to control the tempo of the game and makes everything look easy.
He plays the simple ball, much like Joe Allen, but he also has the ability to spread the play quickly: Brannagan often looks for the diagonal ball and can find players all over the pitch if given space and enough time.
At senior level he tends to play more simply but as his confidence is growing, you can see the 20-year-old trying new things and he's starting to play like he has for the U21s.
He's been a breath of fresh air when introduced to the first team and his performances in the Reds' pre-season campaign have been impressive so far. He hasn't looked out of place alongside Lucas Leiva, Roberto Firmino, Danny Ings and Sadio Mane and you could be forgiven for mistaking him as a regular first-team player.
Brannagan's reading of the game has been excellent and it allows him to get into the right positions—a trait which is essential for a central midfield player.
You can see he's comfortable in the role and it's refreshing to see a Liverpool player looking so natural in midfield.
Since Steven Gerrard's departure, the Liverpool squad has looked short in the middle of the park and there are a number of players who have had to adapt to a position within Klopp's system, but Brannagan seems to fit in seamlessly and this is certainly a bonus.
Battling Competition
However, despite his qualities, it's hard to see how Brannagan will fit into the first team, as Marko Grujic, Emre Can, James Milner and Jordan Henderson look set to fight for positions.
Allen is still at Liverpool, though his departure is likely, but Lucas could remain with the club for another season. A lack of European football will further dent Brannagan's opportunities of regular action but he will likely be an important feature of Liverpool's cup campaigns.
Alongside Kevin Stewart, Brannagan's involvement will be crucial to squad rotation and although he'll battle for Premier League starts, he should expect to feature a lot in Klopp's plans.
Brannagan's substitute appearances against Swansea City and Watford in the league in May were an indication of the talent he possesses. His performance against the Hornets was particularly impressive as he took an unfamiliar role on the right-hand side of midfield, in Klopp's attacking formation.
He may not possess the creativity and flair of the departed Joao Carlos Teixeira or Sergi Canos, but he created two openings almost immediately after coming onto the field in the unfamiliar role, and Klopp applauded him for his ability to adapt to any position.
His technique and maturity were there to see against Swansea, too, and his natural leadership is an attractive trait he brings into most performances.
Finding Consistency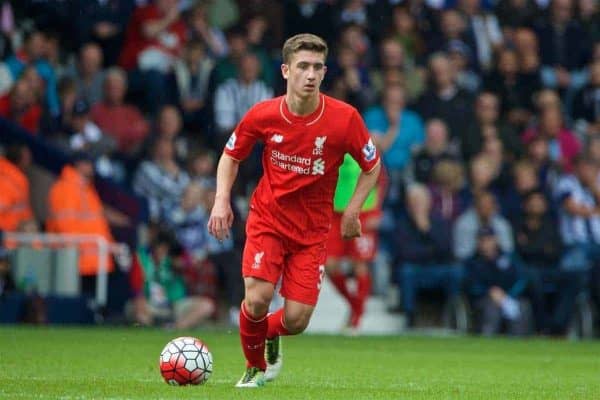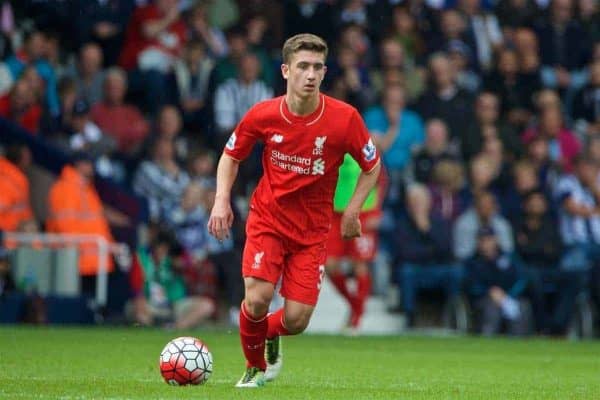 Consistency will be key for the youngster, and under Klopp there's no danger of that disappearing, as the German boss continues to rotate and nurture the youth into his squad.
Stewart and Brannagan can provide energetic, reliable and assured performances, and are the perfect backup for Klopp's senior players.
Serving as a squad player will be Brannagan's role this season but there's no doubt that the youngster has a bright future ahead of him.
It's easy to see a midfield consisting of Grujic, Can and Brannagan in the not-so-distant future, and barring any injuries, this season will be crucial for the youngster to kick on.
Last year was a turning point in the youngster's career and his performances merited him a place in Klopp's thoughts. However, this year will determine whether he has enough to push on and challenge for a future at Liverpool.
The talent is there but he must realise his potential soon otherwise he risks losing his place in Klopp's plans.
The German is developing a squad for the future at Liverpool and Brannagan needs to stake his claim to those plans and this season will be crucial to that.
It's an exciting period for the youngster, and if his previous performances are anything to go by, he'll live up to expectations and we'll see a lot more of him in the future.