Euro 2016 is done and dusted, following Portugal's 1-0 win over France on Sunday evening, and we assess the performance of each Liverpool player in the competition.
It was far from a classic tournament, with a lack of goals and defence-minded football far too apparent throughout the last three weeks.
Portugal's triumph seemed to sum up the competition as a whole, with Fernando Santos' team winning just one game inside 90 minutes.
There were 12 Liverpool squad members who participated in France this summer, and they achieved varying degrees of success.
Here is how we have ranked the Reds players who took part in Euro 2016.
Joint 12th – Simon Mignolet & James Milner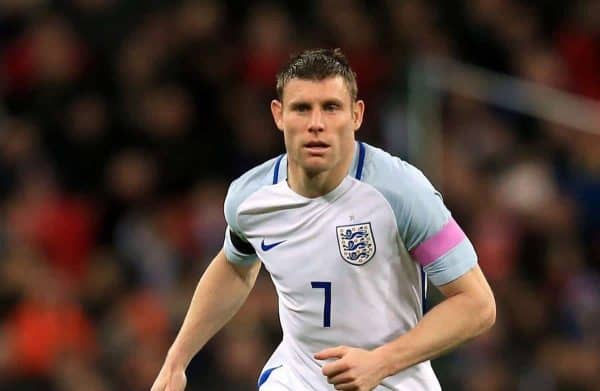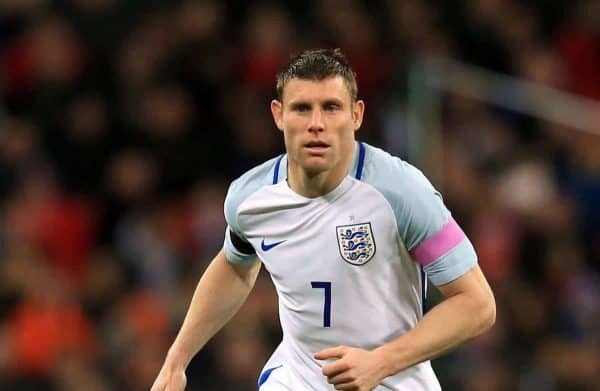 It was a disappointing campaign for both Belgium and England, with both sides playing as if they had the weight of the world on their shoulders.
Simon Mignolet failed to play a single minute of action, with Chelsea's Thibaut Courtois preferred in goal, while James Milner only managed a late cameo in the 1-1 draw with Russia.
Both men were always likely to play peripheral roles for their respective nations, and while they did nothing wrong, they have to be ranked lower than their fellow Liverpool team-mates.
10th – Christian Benteke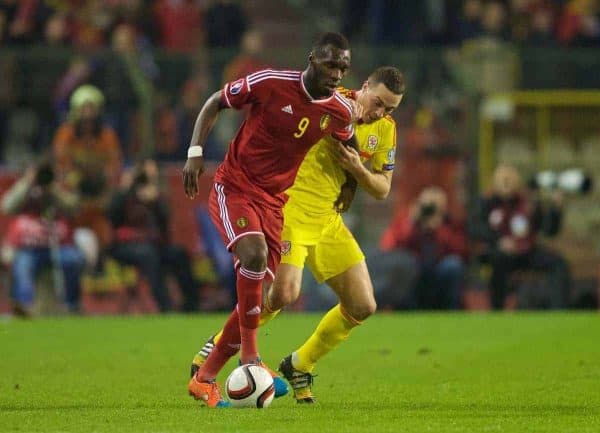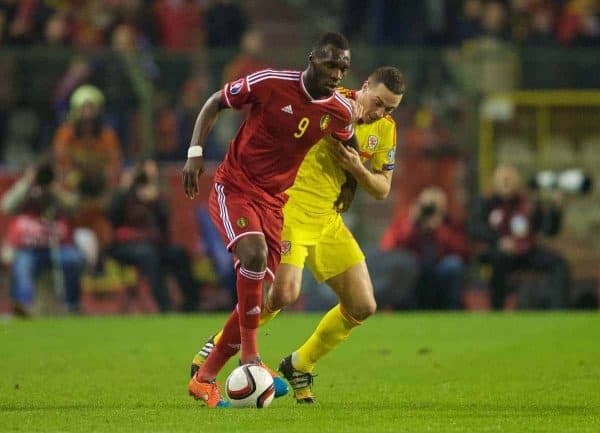 Christian Benteke was very much in the same boat as Mignolet and Milner, with the presence of Romelu Lukaku ensuring he played little more than a squad role.
Benteke managed just 20 minutes on the pitch, having made two late appearances against the Republic of Ireland and Sweden, but he made little impact.
9th – Divock Origi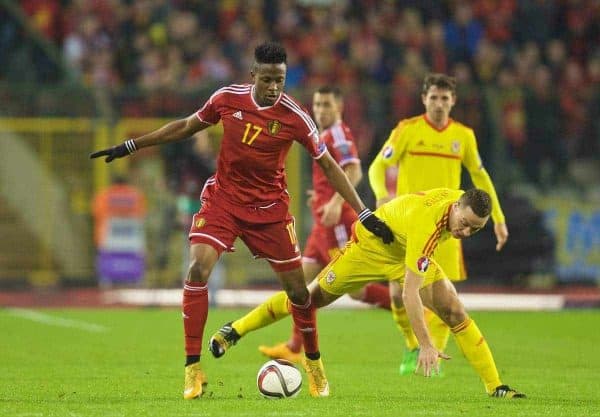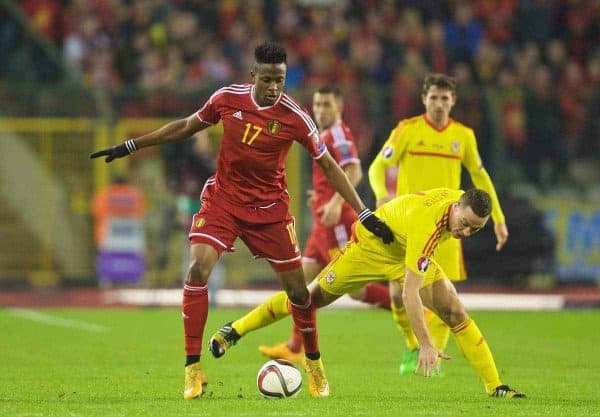 Divock Origi recovered in time to make it to France, having only returned to action right at the end of Liverpool's 2015/16 campaign.
Like Benteke, the 21-year-old had to settle for a place on the bench, with Lukaku the first choice.
Origi made a bright cameo in Belgium's first game, a 2-0 defeat to Italy, but a couple of missed chances were costly for both him and the team.
He then played just four minutes against Sweden, as Marc Wilmots' side eventually crashed out to Wales in the quarter-finals.
8th – Emre Can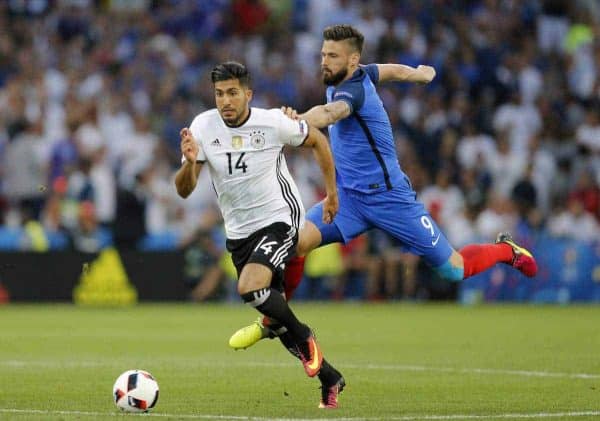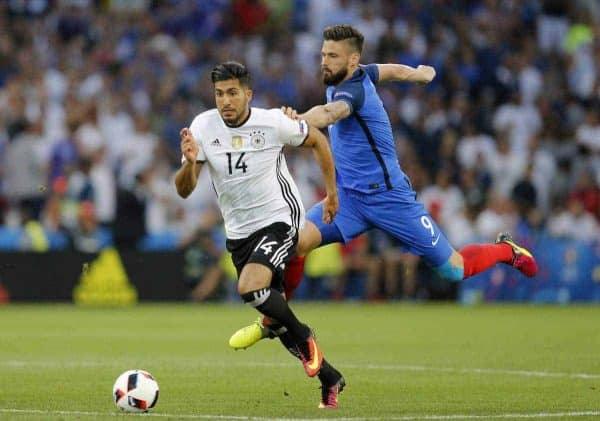 It was always going to be a tournament dominated by sitting on the sidelines for Emre Can, given Germany's quality in central midfield.
Toni Kroos, Sami Khedira and Bastian Schweinsteiger were all ahead of the 22-year-old in the pecking order, and for a while, it looked as though he wouldn't kick a ball in anger.
Can's big chance came in the semi-final against France, however, after Khedira was ruled out through injury.
Liverpool's influential midfielder had a fairly mediocre evening, but he will have learned a huge amount from playing on such a big stage.
It won't be too long before he is a Germany regular.
7th – Martin Skrtel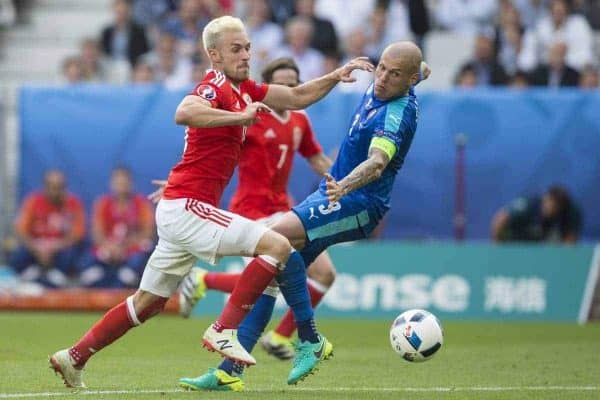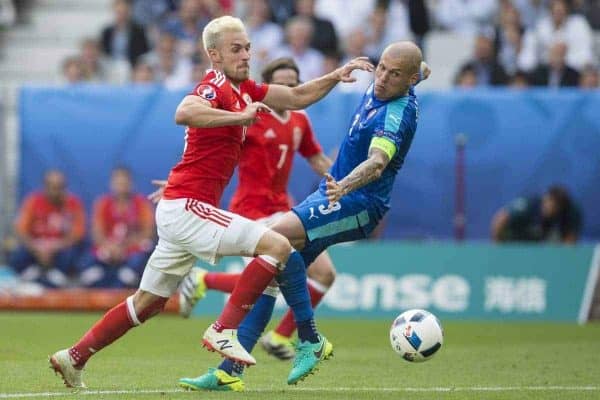 Not much was expected of Martin Skrtel in France, having endured a poor season at Anfield in 2015/16, and he captained a Slovakia side who brought very little to the table.
In their opener against Wales, Skrtel was fortunate to avoid both conceding a penalty and picking up a red card, in what was a typically rash performance.
He improved in the next game against Russia, and then saved easily his best display of the tournament for the 0-0 draw with England.
It was a game perfectly suited to the 31-year-old's style, with endless blocks and headed clearances helping his country earn a point.
Against Germany in the round of 16, Skrtel committed a brain-dead foul to give away a penalty, and was a weak link for much of the game.
The Slovakian's inconsistent Euro 2016 campaign highlighted why he is not worth persevering with under Jurgen Klopp.
6th – Jordan Henderson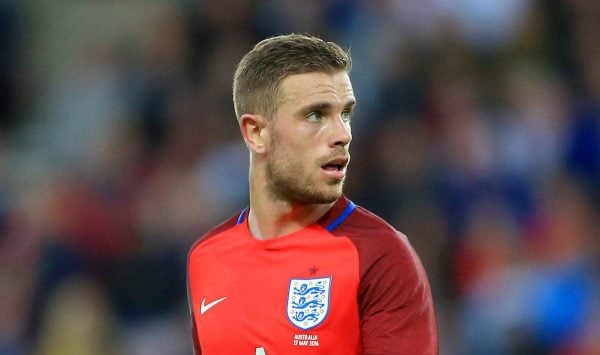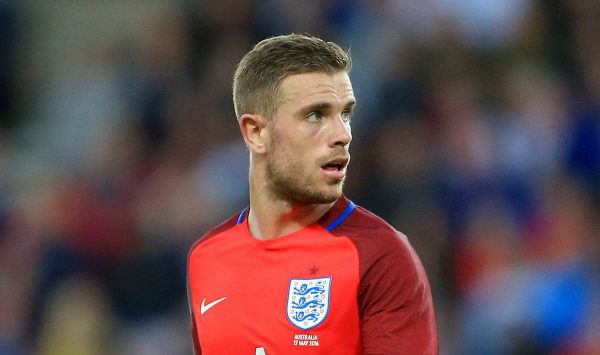 With Jordan Henderson facing a race against time to be fit for the Euros, there were doubts over whether he would even make the squad.
The 26-year-old was named in Roy Hodgson's 23-man group, but was restricted to just one appearance, against Skrtel's Slovakia.
Despite many rival fans bizarrely laying into the Liverpool skipper throughout the game, he actually played well, especially in the opening 45 minutes.
He linked up superbly with Nathaniel Clyne, and while his set-piece delivery was as bad as every other England player in the tournament, he did plenty of good.
Henderson is far from perfect, but his drive would have helped give the Three Lions an extra edge, with Wayne Rooney horribly one-paced in a deeper role.
5th – Danny Ward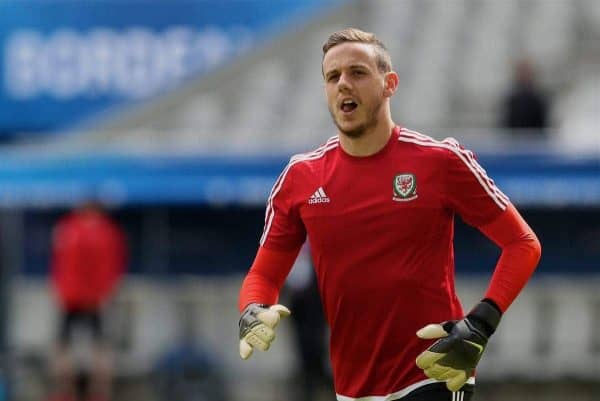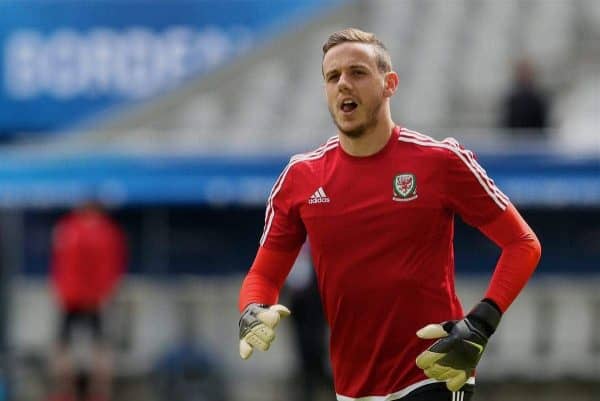 There were plenty of Liverpool supporters who didn't know much about Danny Ward prior to last season, so for him to reach the semi-finals of a European Championship is quite an achievement.
The 23-year-old goalkeeper was thrown into the deep end for Wales' opening game against Slovakia, after Wayne Hennessey missed out through injury, but he played with great maturity in the 2-1 win.
He never looked remotely daunted by the occasion, and could do nothing about Slovakia's second-half equaliser.
Ward may only have played once in the competition, but he was part of a squad that will forever go down in legend in their homeland.
4th – Nathaniel Clyne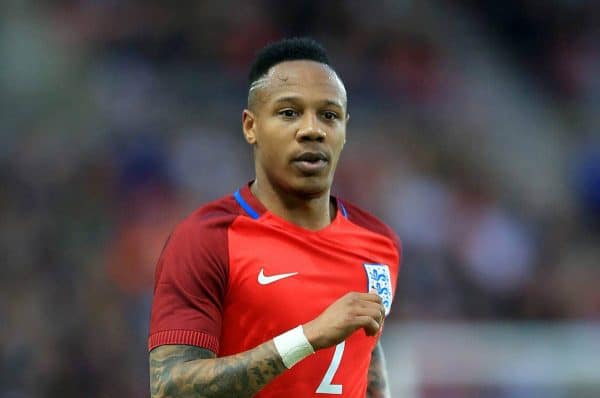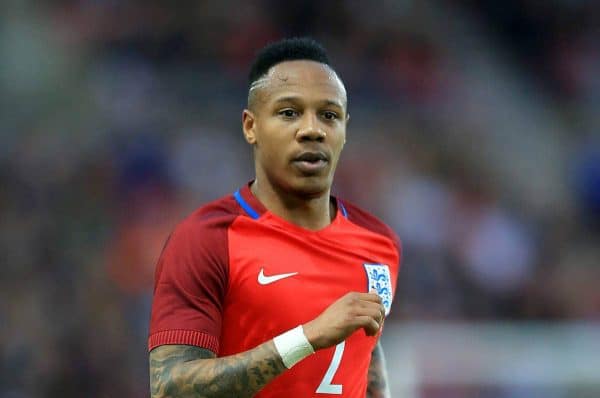 The fact that Clyne is ranked fourth on this list, despite only featuring once, goes to show that Liverpool's players weren't exactly a roaring success in France.
The right-back came in for Kyle Walker in the aforementioned stalemate with Slovakia, and was a very strong contender for Man of the Match.
He offered an endless attacking threat down the right—he looked more expansive than he did for the Reds last season—and his defensive work was as reliable as ever.
Clyne should always have started ahead of Walker, with the Tottenham Hotspur man's defensive weaknesses exposed against Iceland, and he couldn't have done much more to sway Hodgson's thoughts.
3rd – Daniel Sturridge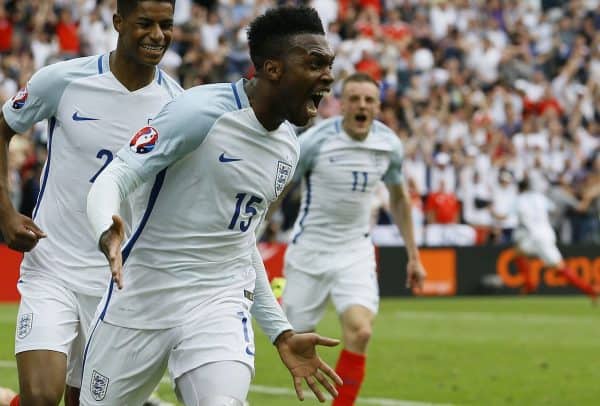 It is easy to forget that, at one stage, it was being reported that Daniel Sturridge may not even make the England squad.
Despite his unbelievable talent, the striker had to wait one-and-a-half games to get his chance, with a lifeless Harry Kane preferred up front.
Sturridge was introduced at half-time against Wales, and his bright 45-minute showing saw him play a part in Jamie Vardy's equaliser and score a dramatic last-gasp winner.
The 26-year-old was retained from that point on, admittedly in a right-sided role, and he invariably looked one of England's most dangerous players.
He didn't set the world alight, by any means, but considering he was being played horribly out of position by an inept manager, he did well.
2nd – Adam Lallana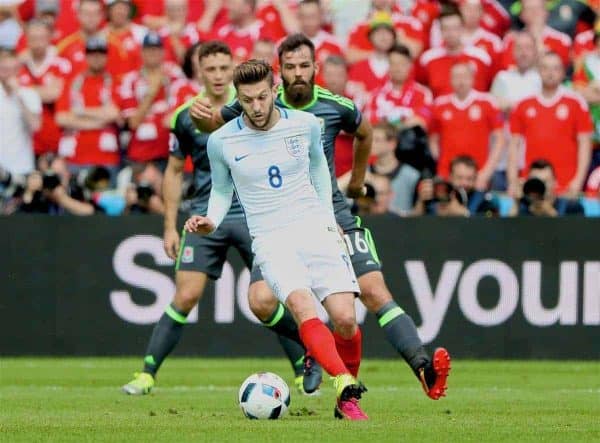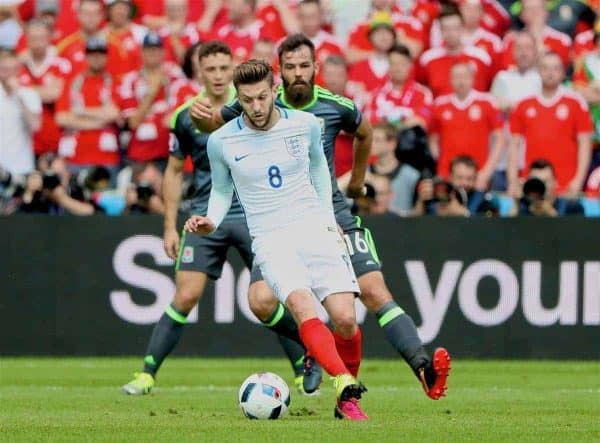 Nothing has really been said about Adam Lallana being left out of England's team for the infamous defeat to Iceland—rumours about him being injured seemed to fizzle out—but it remains an unfathomable decision by Hodgson.
Granted, his end product had let him down a few times, but the 28-year-old had really impressed in the group stages. His replacement, Raheem Sterling, had not.
Lallana's clever movement, neat footwork and ability to interchange with others really caught the eye, and a lot of England's best moves came through him.
His finishing does need to improve greatly if he is to be a regular under Jurgen Klopp next season, but over the last three weeks, the positives comfortably outweighed the negatives.
1st – Joe Allen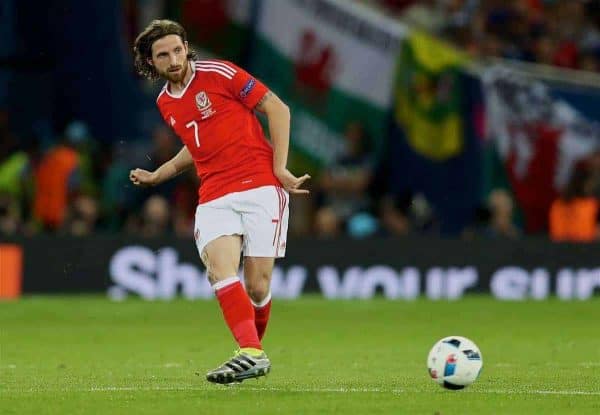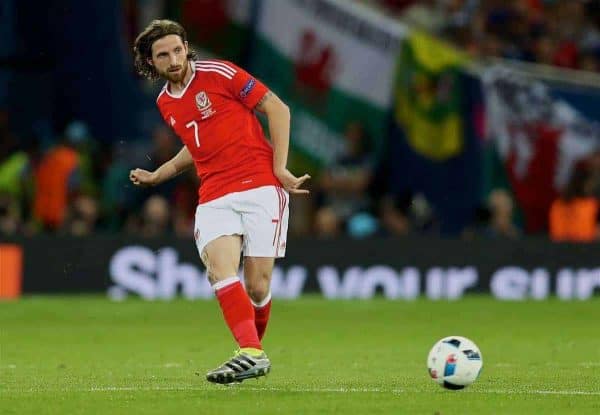 Nobody really comes close to Joe Allen when it comes to selecting Liverpool's outstanding performer at Euro 2016.
The Allen love-in is now bordering on going too far, but his displays for Wales were genuinely excellent.
The 26-year-old was one of the most influential midfielders in the group stages, playing particularly well in the 3-0 win against Slovakia.
Allen's perfectly threaded through-ball for Aaron Ramsey's opening goal that night outlined his class on the ball, and in almost every game, his all-round ability shone through.
Liverpool's new cult hero helped down both Northern Ireland and Belgium in the knockout stages, before Portugal got the better of Chris Coleman's men in the semi-finals.
Allen probably saved his most ineffective performance for last, but he was magnificent at times in the tournament, and his stock has now risen further.