As Liverpool complete the signing of Newcastle United's Georginio Wijnaldum, we get the St. James' Park view on the Netherlands international.
Wijnaldum's move to Anfield was completed on Friday evening, with the Dutchman arriving for a reported £25 million fee.
The former PSV Eindhoven captain further boosts Jurgen Klopp's midfield and attacking options, and adds another exciting piece to Liverpool's developing squad.
An unquestionably talented player, known for his energy and goalscoring ability, it's no surprise Klopp has turned his attentions to Wijnaldum – seemingly after efforts to sign Udinese's Piotr Zielinski proved fruitless.
In order to get a thorough insight on what Wijnaldum will bring to Anfield, we spoke to Jamie Smith, writer for popular Newcastle magazine website, The Mag, to get his expert thoughts on Klopp's new man.
Hi Jamie. Firstly, how did Wijnaldum perform in his debut season at St James' Park? Was he the shining light he appeared to be?
The short answer here is no I'm afraid. Wijnaldum started strongly with a debut goal against Southampton and impressed sporadically throughout the early months of the season, with his match winning display against Liverpool a stand out, alongside an impressive 4-goal haul vs. Norwich. However, it soon became a standing joke that away from home Gini was far less effective.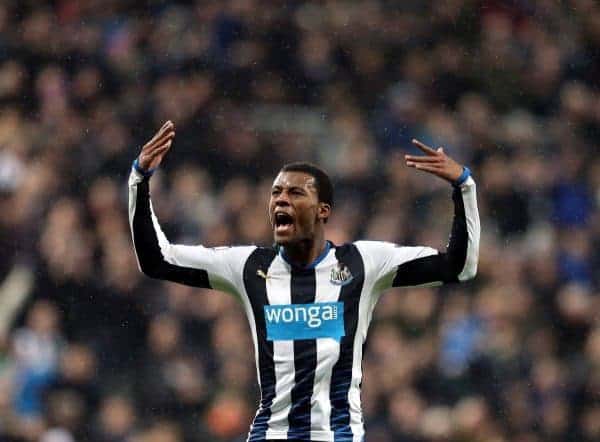 The hope was that he would translate his home form to our travels but unfortunately the reverse happened, and from the turn of the year he was virtually a passenger. His 11 goals saw him finish as our top scorer, but that Norwich performance and a couple in our final day post-relegation thumping of Tottenham gave that total a generous boost.
What are the main strengths and weaknesses of Wijnaldum's game?
He has some great attacking qualities, regularly making strong runs into the box from deep. He's good in the air and can add an extra dimension to your attack playing behind your front men.
Weaknesses would have to be a reiteration of my last answer; he just goes missing. Whether this was down to the effects of a turbulent season at NUFC or the fact that the player himself is lacking in a bit of heart is something that remains to be seen.
Wijnaldum seems a versatile player, so what positions has he played at St James' Park, and vitally, where is his best role?
Not the case. Wijnaldum belongs in a large group of players we've found ourselves with in recent years I'd call "Tennists". They operate under the mantra of versatility but in practice they are only happy in the plum position of the No.10 role, operating freely behind a front man and dictating their own level of involvement.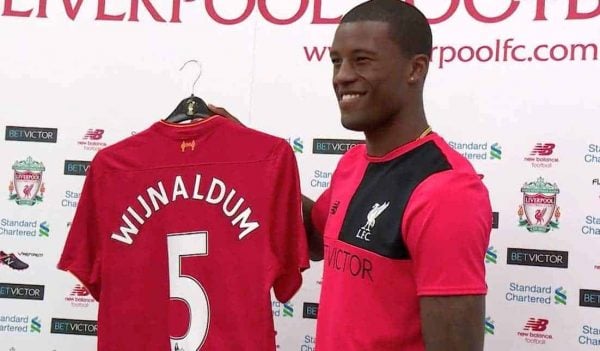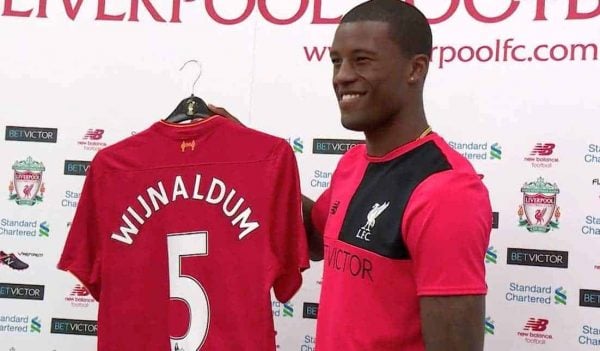 He produced his best performances from this position but we found ourselves in an absurd position where he, Sissoko and Perez were all coveting the role and McLaren had no idea how to work this into a team formation.
When asked to play in a wider position only Perez applied himself while the others went on some kind of apparent on-pitch strike in protest at the perceived misuse of their talent. If you buy him for this job exclusively it could work a dream, but don't think you are getting a utility player.
Klopp traditionally operates with 4-2-3-1 formation, but in these early stages of pre-season has deployed more of a 4-3-3. Which set-up is more likely to bring the best out of Wijnaldum?

Definitely 4-2-3-1 with Wijnaldum the centre of the three. I am genuinely interested to see if a great player struggled to function at the mad house in Newcastle, with mismatched signings made at board level floundering under Mclaren's inadequate coaching, or if Gini is just lacking in application when it's time to roll the sleeves up. I suspect the latter but would never rule out our clubs capacity to cock things up.
It was speculated that Jon Flanagan and/or Lucas could have featured as part of the deal. Would you be happy with either of them heading to the North East?
I think the injury record of both is a concern, but putting that to one side I would welcome Flanagan as an addition. Full back is a position we need to strengthen and he seems a perfect fit; a young English player whose career has stuttered with a point to prove in the Championship. Lucas was a player I really liked a few years ago, but we have decent cover in that position with Colback, Anita and (possibly) Tiote.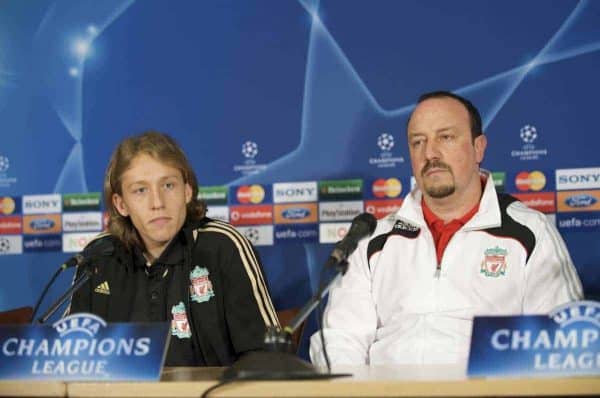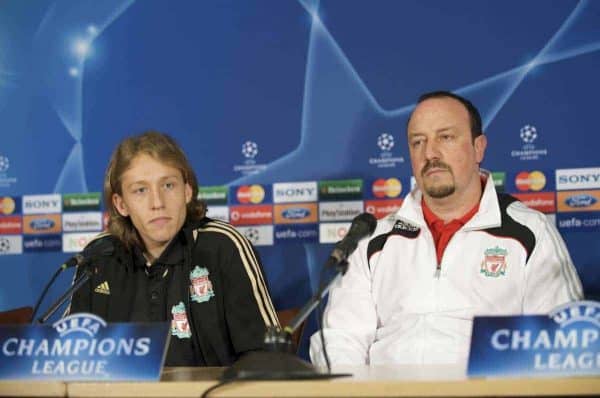 When it comes to any inbound signing though, my attitude is that if Rafa thinks they're right then that's good enough for me. Finally we've got someone who knows what he's doing making signings and the guy has the full support of the fans in every move he makes. I know he's still well thought of on Merseyside but the goodwill and gratitude towards Rafa in Newcastle is stratospheric.
Liverpool have also been linked with Moussa Sissoko throughout the summer. Is Klopp targeting the right man with Wijnaldum or should the Frenchman be the one Liverpool go after?
Wijnaldum hands down. As I said above, despite my misgivings it's possible Newcastle just wasn't the right fit for him, and a second season in England at a more settled club could see him thrive. There is no doubt that Sissoko just doesn't have the heart for it, a truly gifted player who turns up 2 or 3 times a season and spends the rest of the time sulking or coasting.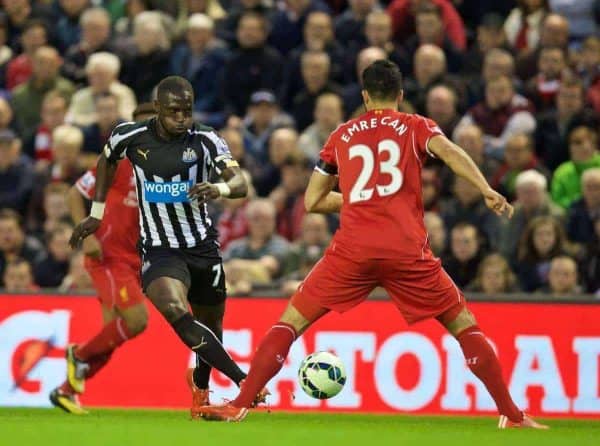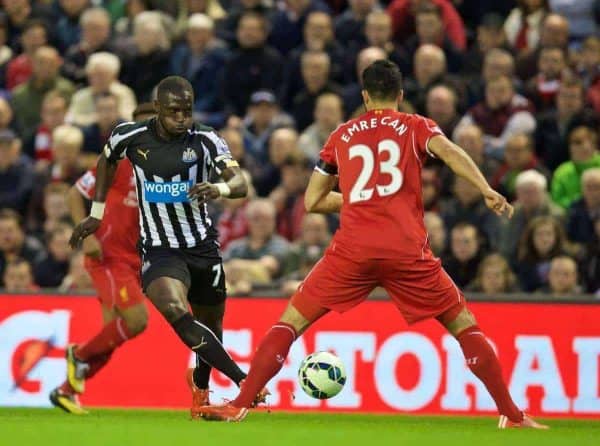 I particularly enjoyed the astonishment of the pundits at the European Championships final at his man of the match display, accurately comparing it to his pedestrian half-shows in black and white. It could be we regret selling Wijnaldum; if someone gives us £25 million for Sissoko we will be absolutely laughing our back off.
Anything else you feel is worth mentioning on Wijnaldum to enlighten us further?
Not really, for such a good player his sale elicits little emotion. Either Newcastle hasn't worked for him or he won't work in the Premier League. If you can accommodate him in the No.10 role and Klopp manages him right, he could be a real success.
If we get past the autumn and you find yourselves uttering the phrase "I forgot/didn't realise Wijnaldum was playing" an hour into games then I'm afraid you've bought the player I warned you about and this transaction will be more Andy Carroll than Peter Beardsley.
A big thanks to Jamie for answering our questions. Follow him and The Mag on Twitter: @Mr_Dolf & @NUFCTheMag