Liverpool summer signing Georginio Wijnaldum has revealed a conversation with Jurgen Klopp led him to turn down interest from Everton.
The Reds' city rivals have attempted a number of big-money moves this summer, with Axel Witsel, Juan Mata, Moussa Sissoko and William Carvalho all linked, but have so far failed in their efforts.
One further target for Ronald Koeman's Toffees was Wijnaldum, who was also on Tottenham Hotspur's radar ahead of making a £25 million move to Merseyside.
An in-demand talent this summer, Wijnaldum's signing can be seen as something of a coup for Liverpool, particularly given Spurs manager Mauricio Pochettino's interest.
Speaking to the Liverpool Echo on Sunday, Wijnaldum revealed that Klopp's influence was central to him choosing to join the Reds, turning down Everton in the process.
"He gave me a lot of confidence because he said he liked my way of playing football," he said of his talks with Klopp.
"He said I was a person he really wanted to have in his squad.
"Something like that is always good to hear. It made me happy, especially as it came from such a great trainer like Jurgen Klopp.
"He showed how good he is at Dortmund with all the success he had. It's always great when a trainer of that kind of ability says he needs you in his team.
"There was interest from Everton but Liverpool had more interest.Jurgen gave me a good feeling in that conversation.
"Straight after that I had the feeling that I wanted to come to Liverpool."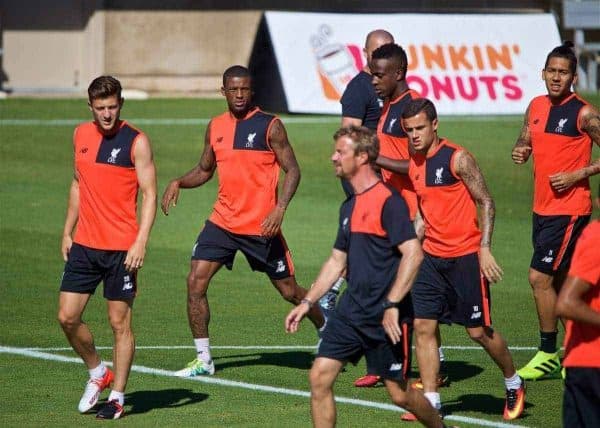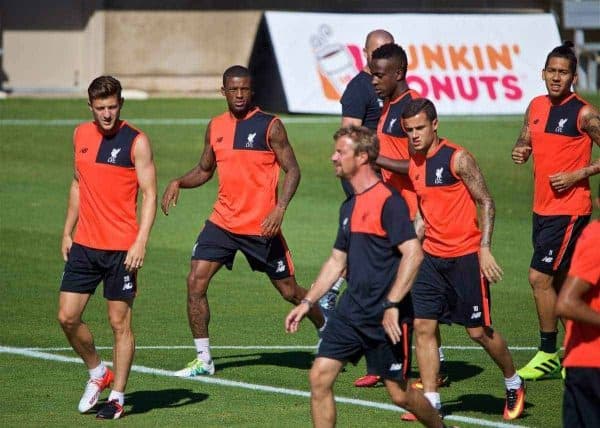 Klopp's persuasion saw Wijnaldum find the right fit, something that has been central to the German's pursuit of targets since arriving as Liverpool manager in October.
Further signings of Joel Matip, Loris Karius, Ragnar Klavan, Marko Grujic, Sadio Mane and Alex Manninger have showcased this approach to securing suitable targets over big-name stars.
Wijnaldum continued to stress that while Liverpool as a club is a major draw, this was hugely important.
"Of course Liverpool is a big club with a good history. Everyone knows that. But there had to be a match," he added.
"[Klopp's] in charge and if a great trainer like him wants you then it gives you more confidence to come to a club like this."
Able to play in a number of positions across the midfield, Wijnaldum is hoping his versatility will make him invaluable to Klopp this season.
"Everyone wants to play, we need to train well and then he will decide on the line up," he explained.
"For me it's good that I can play in more positions because that makes it easier for the coach and also easier to play.
"But it's down to each of us to force our way into the team.
"You do that by performing well on the training field. And showing the manager you deserve to play."
Wijnaldum's first opportunity to do so will be against Chelsea at the Rose Bowl in Pasadena, California on Wednesday night, having joined the Reds for their pre-season tour of the US.