After suffering a frustrating injury to his hand, Liverpool goalkeeper Loris Karius has pledged to return in strong form.
The 23-year-old broke a bone in his hand during the Reds' 1-0 defeat to Chelsea in the International Champions Cup, and is expected to be out for up to 10 weeks.
This will likely see him miss the first eight games of the 2016/17 campaign, as he recovers from surgery.
Taking to Instagram ahead of his flight back to the UK from California, Karius vowed to play a key role in Liverpool's "big plans" for the season.
"No time for negative thoughts," he told his 309,000 followers on Saturday.
"I'll do everything to come back as soon as I can to join the lads again.
"It's a long season and we have big plans. I won't let a broken hand stop me from chasing my dreams!"
Karius has underlined his confidence on a number of occasions since his £4.7 million move from Mainz 05 in May, both on and off the pitch.
The German kept four clean sheets in four appearances as Liverpool defeated Tranmere Rovers, Fleetwood Town, Wigan Athletic and Huddersfield Town before their tour of the US.
Furthermore, though he conceded a Gary Cahill header in the ICC opener in Pasadena, Karius produced another strong showing between the sticks at the Rose Bowl.
Composed and assuring, Karius provides Liverpool with an improvement on their previous goalkeeping options, but Jurgen Klopp will be required to turn elsewhere during his absence.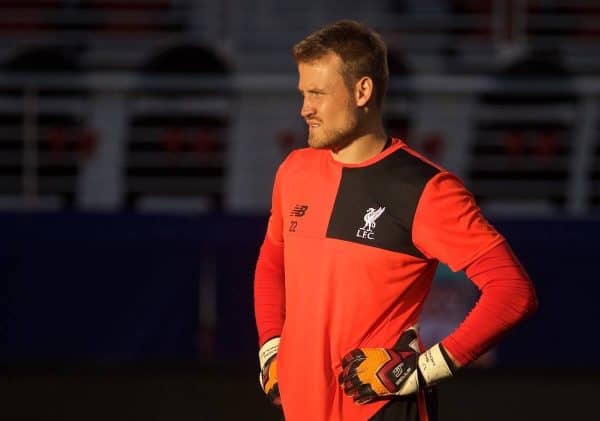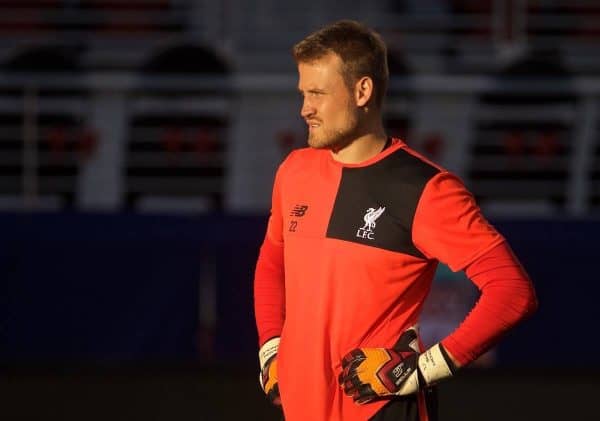 The 49-year-old has backed last season's first-choice goalkeeper Simon Mignolet to perform in Karius' stead, saying "everyone knows about [his] quality."
"We have another three goalkeepers, and everyone knows about the quality of Simon Mignolet," Klopp explained on Saturday.
"He's made a really good impression in the first few days back in training and we also have a very experienced one in Alex Manninger and a very young one in Shamal George.
"A broken bone in the hand for a goalkeeper isn't great. It's not the worst but it could have been even worse."
Klopp will be hoping that Karius makes a swift recovery and can play a part in the start of Liverpool's season, but in Mignolet he has a more-than-able deputy.
---
---