Speaking ahead of Liverpool's International Champions Cup clash with AC Milan, Jurgen Klopp put his faith in goalkeeper Simon Mignolet.
Mignolet is poised to start at the Levi's Stadium on Sunday morning (3.05am BST), with Klopp's summer goalkeeper signing Loris Karius suffering a broken bone in his hand.
Karius has returned to the UK to undergo surgery, and will miss up to 10 weeks as a result.
This serves as a bitter blow to Klopp and Liverpool, and speaking to reporters on Saturday, he lamented the timing of Karius' injury.
"You never want an injured player and there's never a good time with the timing of injuries," he said.
"It's not cool for him, not cool for us but it won't change and we have to take it.
"We have another three goalkeepers, and everyone knows about the quality of Simon Mignolet.
"He's made a really good impression in the first few days back in training and we also have a very experienced one in Alex Manninger and a very young one in Shamal George.
"A broken bone in the hand for a goalkeeper isn't great. It's not the worst but it could have been even worse.
"Six, eight, 10 weeks out, whatever, is not the longest period but it's not too good either."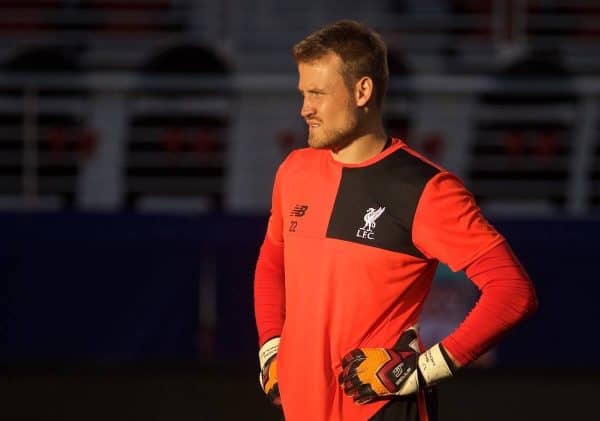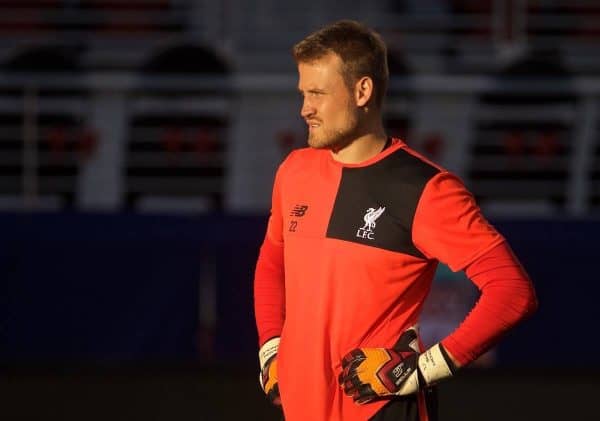 The expectation was that Karius' £4.7 million move signalled a change in emphasis from Klopp, with the 23-year-old poised to operate as Liverpool's first-choice goalkeeper.
But while this is still likely to be the case on Karius' return in October, the Reds manager said that it remained a "battle" between him and Mignolet.
"It's not that I'd decided who was No 1. It was just about collecting information about the two players," he continued.
"It was a battle between him and Simon and now that battle is decided for the next few weeks 100 percent.
"I'm of course really happy we have Simon and hopefully he will stay in the race and not get injured.
"We will need to give the other two match time now too."
The fear of Mignolet suffering injury during pre-season is now magnified, with only Manninger (39) and George (18) able to cover following the loan departures of Adam Bogdan, Danny Ward and Ryan Fulton.
Therefore Mignolet's game time will be managed after his recent return to pre-season training following Euro 2016, with the hope that he can prove himself ready for the Reds' Premier League opener away to Arsenal on August 14.
---
---