Throughout Liverpool's pre-season fixtures so far, Jurgen Klopp has provided a number of tactical cues ahead of 2016/17.
As much as there are regular reminders that pre-season friendlies mean nothing, for 90 minutes they can mean everything.
Deprived of club football for two months or so, being subjected to such unbearable things as Boris Johnson, Cristiano Ronaldo, and a football team managed by Roy Hodgson, friendlies for Liverpool against Tranmere Rovers, Fleetwood Town, Wigan Athletic, and Huddersfield Town are a godsend.
As a result of this, these games are often assessed as a regular season game would be. The players are criticised, the youngsters overhyped, and the systems analysed.
Here we concentrate on the latter issue, taking a look at the tactics Klopp has used during the past few games, in particular the first outing against Tranmere and the most recent game against Huddersfield.
It can be taken with a pinch of pre-season salt, but there might just be something to learn ahead of the new season.
The 4-3-3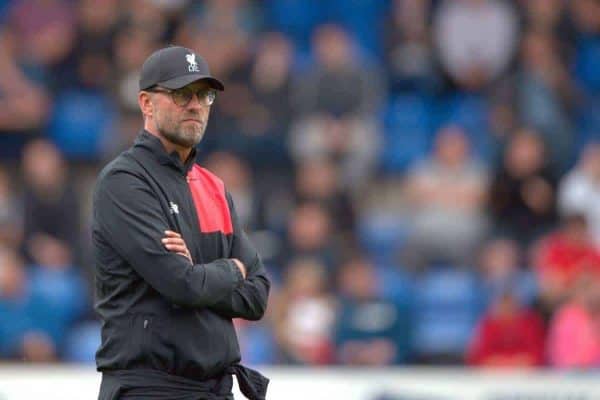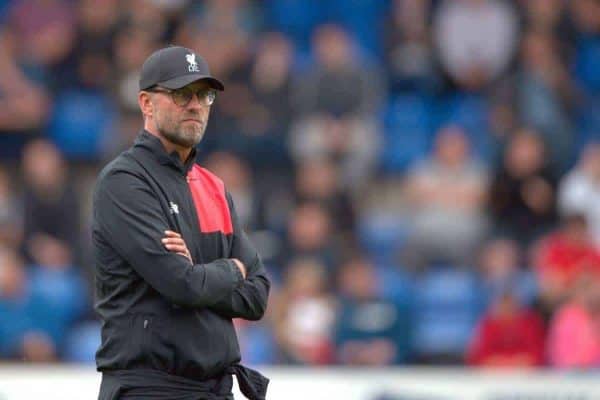 It's not a formation which Klopp was known for using prior to joining Liverpool, but for much of the time during these first pre-season matches under the German, Liverpool have lined up in a 4-3-3 formation.
In the match against Tranmere there were three clear forwards, and though the wide attackers occasionally tracked back without the ball, they weren't holding back once their team won it back.

Playing between the opposition full-back and centre back, Ryan Kent on one side and Sadio Mane on the other posed plenty of problems.
Against Huddersfield the shape was similar but the wide forwards were more reserved.
However, when Roberto Firmino dropped deep to receive the ball, Mane would take this as an invitation to move both inside and further forward.

This shape may have been influenced by first-team development coach Pepijn Lijnders, who manages the youth players' transition from academy to first team, or it could simply be the best system to use for getting the players match fit.
Looking at the current squad, though, a midfield three suits many of the players on Liverpool's books, whether this be a 4-3-3, or a 4-3-2-1.
Man of Mane Talents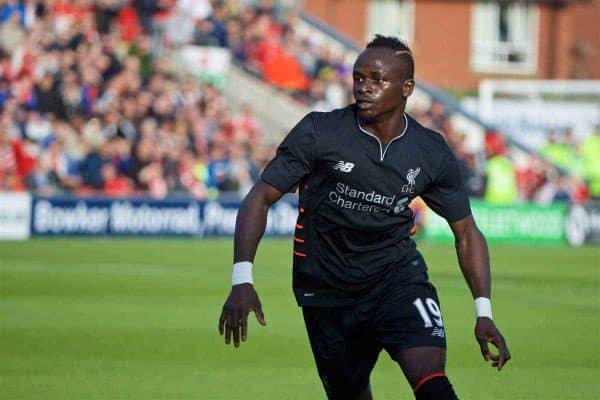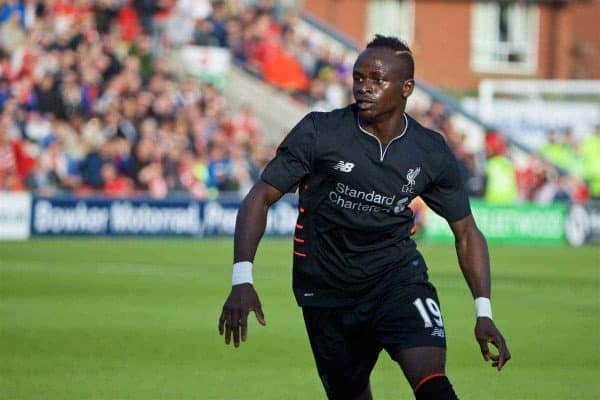 One player both of these systems will suit is the Senegalese forward Mane. Not quite a winger, not quite a No. 10, and not quite a centre-forward, the £30 million signing from Southampton seems to thrive in a roaming forward position.
He's a rare example of an inside forward who plays on the side of his stronger foot, rather than cutting inside from the left onto his right foot, or vice-versa.
That said, he is a two-footed weapon in the final third, and this coupled with his pace means he can work well in wide positions while also posing a goal threat.
Mane's drive to get forward and cause trouble in the box means he will be effective on the right of a three, as he has been in pre-season so far, or as one of the supporting pair in a 4-3-2-1.
Consider that he could also do a job in Klopp's once preferred 4-2-3-1, or even as the second striker in a 4-4-2 diamond, it becomes apparent why his signing was wrapped up so quickly and so assuredly by Liverpool.
Grujic on Fire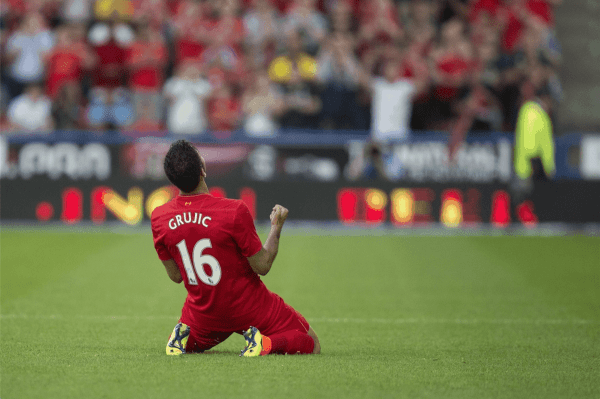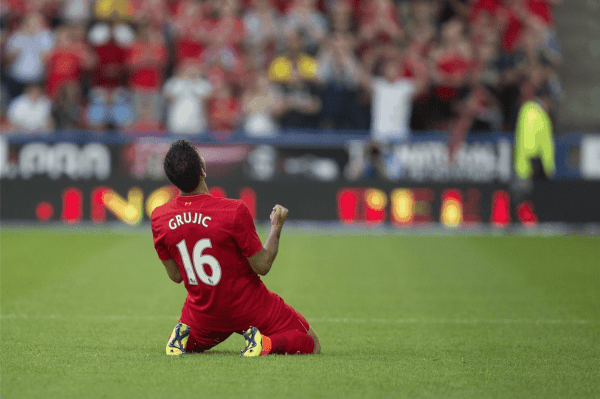 20-year-old Serbian midfielder Marko Grujic was something of an unknown quantity when his signing was announced in back in January, but he's already started to show promising signs that he could be a useful part of the first-team squad.
Operating as one of the midfield two ahead of the deeper-lying midfielder, he's already shown an eye for goal—and a knack for arriving in the box at just the right moment.
This immediate impact has led to inevitable comparisons with Liverpool's last great midfielder, Steven Gerrard, but if he's to be compared to an English midfielder then his ability to arrive late into the box to score goals is more akin to Frank Lampard.
He's scored two goals in pre-season so far, one with each foot, and he's looked at home in his new surroundings.
Woodburn Shines in Youth Display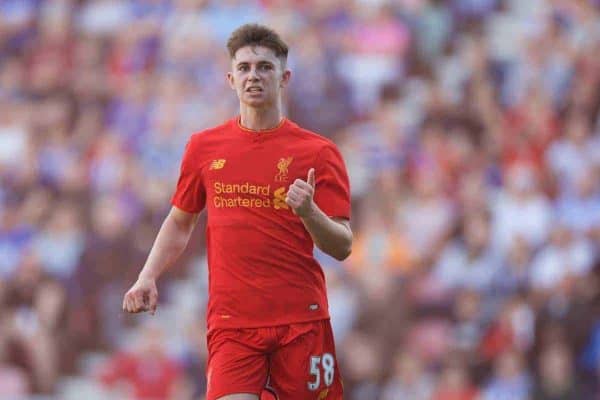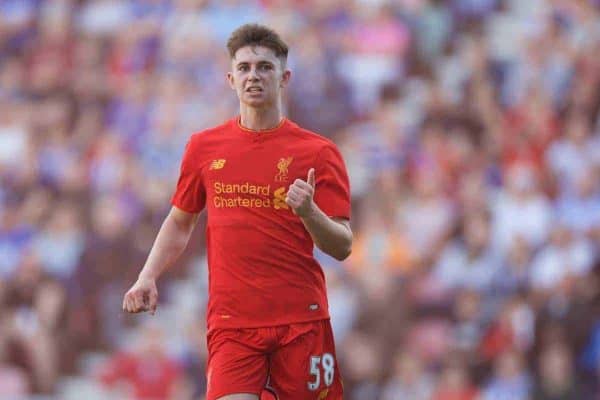 One of the more productive parts of pre-season can be the chances youth players get to step out onto the pitch with the first team.
It gives them a brief taste of the level they have to reach to make the step up
One player in particular has caught the eye in the four games prior to the trip to the US in Ben Woodburn, but the 16-year-old has been joined by numerous others.
This has been thanks in part to the formations used. The youth ranks boast an array of wide forwards, including the impressive Kent and some central midfielders with huge potential.
Eighteen-year-old Ovie Ejaria, the aforementioned Grujic, and young Trent Alexander-Arnold have impressed in the middle of the park with both their physical stature and skill on the ball.
The youngsters have also shown a certain amount of positional versatility, particularly in the game against Huddersfield when Lucas went off injured and some rejigging was required—and particularly in the case of Shamal George, the substitute goalkeeper who had to come on as an outfield player…
Moving Stateside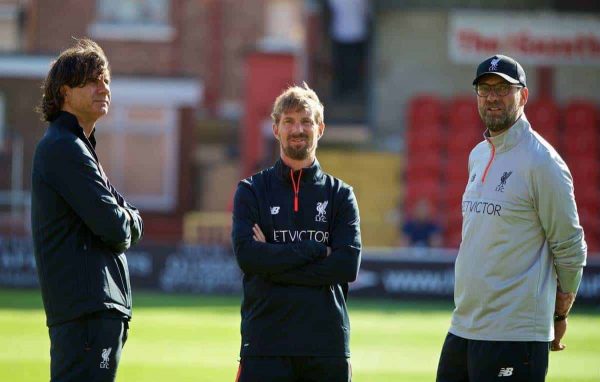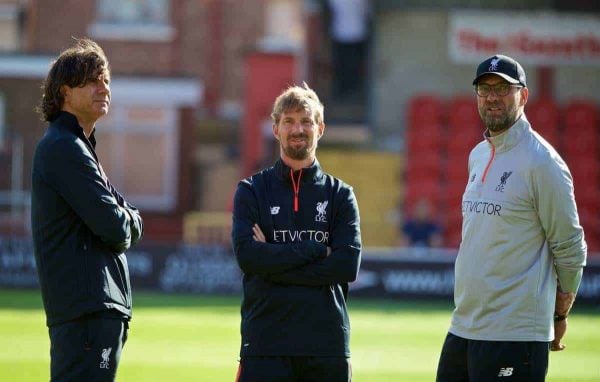 There's still plenty to work on over the next month if the Reds are to be ready for the new season. Particularly in the positions not mentioned here such as defence, centre-forward and possibly defensive midfield, too.
New additions will join up with the team, and those who've been away on international duty will return.
Once this happens, the team shape and the personnel who might be in it for the first game of the season should become clearer.
But in the meantime, the squad head out to the US for pre-season games against the likes of Chelsea, AC Milan, and Roma, who will provide a different test altogether to the English teams they've faced so far.
---
---