Speaking after sending Mamadou Sakho home from Liverpool's pre-season tour of the US, Jurgen Klopp handed the centre-back a lifeline—on one condition.
Merseyside woke to the news of Sakho's early departure on Tuesday morning, with the Frenchman leaving Liverpool's Palo Alto training camp along with Australian left-back Brad Smith.
But while Smith made his exit to complete a £6 million move to Bournemouth, Sakho simply returned to Melwood to train with the Reds' under-23s squad.
This came as a damning sanction from Klopp, who saw fit to cast Sakho away despite fellow injured defenders Lucas Leiva and Joe Gomez remaining with the squad for the rest of the tour.
Following previous suggestions from the club that Sakho was merely continuing rehabilitation for his Achilles problem, speaking to reporters on Wednesday, Klopp confirmed he had punished Sakho for a series of violations.
However, crucially, the manager insisted that it was "not that serious," despite the need for reparations on his return to the UK.
"I have to build a group here, we have to start new here," he said, as he prepares for his first full campaign as Liverpool manager.
"So I thought maybe it made sense for him to fly home to Liverpool and after eight or 10 days when we come back we can talk about it. It's not that serious.
"He nearly missed the departure of the plane, he missed a session and was late for a meal.
"We have some rules and we have to respect them.
"If somebody doesn't respect it or somebody gives me the feeling he is not respecting it then I have to react that's all."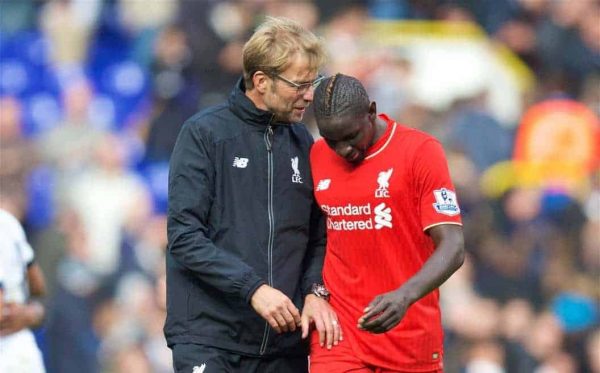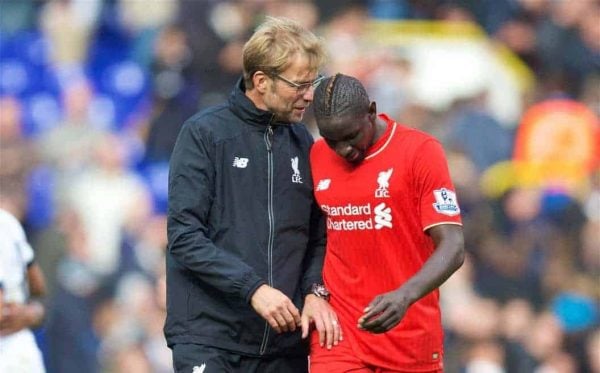 Klopp's suggestion that Sakho must learn "respect" if he is to continue operating in his squad in the future should come as a jolt to the former Paris Saint-Germain captain.
Sakho is a popular member of the Liverpool squad, but with Klopp clamping down during pre-season it is clear that he requires full commitment.
It remains to be seen how Sakho's takes to his punishment when the Liverpool squad reconvene at Melwood in August, but Klopp stressed that his relationship with the player was not beyond repair.
"It is private how he reacted. But we had no argument, it wasn't 'aghh, you, no…'," he continued.
"I spoke—you cannot argue when only one person is speaking, that's all.
"I think missed a session is missed a session. Even injured players have sessions."
It is clear, however, that Sakho must now buckle down and prove his worth to Klopp throughout the rest of pre-season.
Otherwise, he may join the considerable player exodus in the works on Merseyside this summer.
---
---