With most of his defensive options beginning pre-season at the weekend, Jurgen Klopp has the ideal preparation time to construct his defensive unit for next season.
Taking charge of his first pre-season as Liverpool boss, Klopp has a number of new plans to implement with his squad ahead of the 2016/17 campaign.
Alongside the fundamental building of fitness and sharpness, the German has plenty of tactical changes to implement as the Reds prepare for what all at Anfield hope is a year of better fortunes.
Arguably the most important of those is establishing and constructing a new defensive unit, having witnessed Liverpool's softness and inconsistency at the back in his opening months as manager.
With time on his side and players available early on as he puts the players through a gruelling schedule, Klopp has the perfect chance to do just that this summer.
Early Opportunity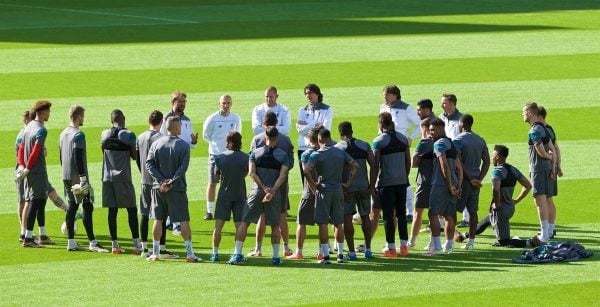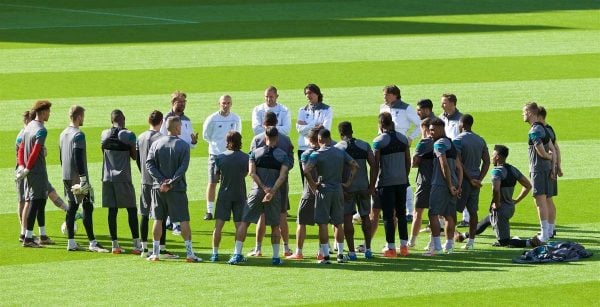 The squad's pre-season return on Saturday saw all but those involved in international activity over the summer resume for the start of an intensive programme.
Among those reporting at the first opportunity were the vast majority of Klopp's defensive options for next season so far, with the German's possible pursuit of another central defender likely to hinge on Mamadou Sakho's potential ban.
Dejan Lovren, Sakho, Alberto Moreno, Jon Flanagan and Joe Gomez – who Klopp will get his first proper glimpse of upon the start of training – are back, while new recruits Joel Matip and Loris Karius enjoyed their first sessions at Melwood.
Only Nathaniel Clyne is missing, with the right-back to enjoy a three-week break – along with fellow England players Jordan Henderson, James Milner, Adam Lallana and Daniel Sturridge – before joining up later.
In April, Klopp said "when you build up a team, you start with the defence – that's how it is," making it clear he will build from the back in pre-season.

He will be able to do that by implementing what he wants from almost day one, as he attempts to stabilise and toughen up his defence having seen for himself the extent of Liverpool's frailties last year.
The scheduled triple sessions, quickly followed by the start of nine friendlies at Tranmere Rovers on Friday, gives Klopp opportunity to decide on and deploy first-choice picks, allowing for understandings to establish and key aspects like defending set-pieces to be worked on.
But before starting work, the first task for Klopp is to assemble his centre-back pairing, before then moulding them into a cohesive unit with functioning full-backs.
Establishing First-Choice Picks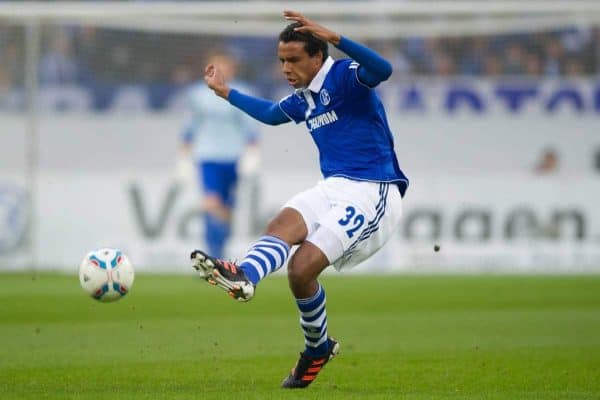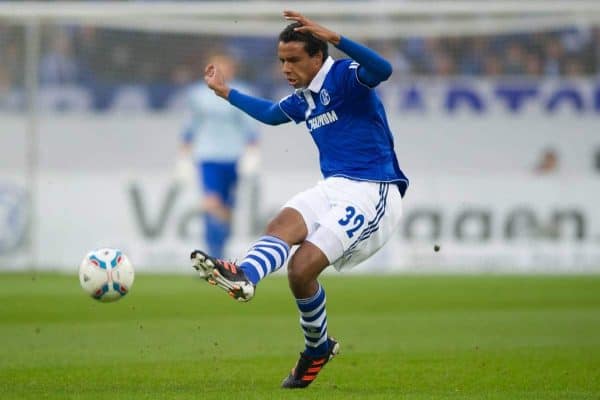 With plenty of training and match action available, discovering the first-choice setup as best as possible early on is crucial.
Liverpool's defensive weaknesses have consistently proved their undoing and one reason for that is the inconsistency with the central partnership, which Klopp can address at a helpfully early stage.
Matip will likely be key in the restructure, with the Cameroonian set to bring a much-needed presence and physicality that Klopp has previously spoke of being essential for the Premier League.
Should Sakho be available to feature from the off, the France international is likely to be the man to play next to the new signing, with Lovren and Gomez backing up the duo and no need for a new arrival.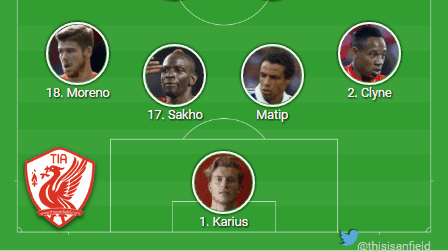 However if Sakho is banned, that the rest of the central options will already be in training allows for instant adaptation while a new recruit is considered.
That would likely see Lovren step in, given Gomez's only recent return from knee ligament injury – which will see his comeback carefully managed.
A lot hinges on the former PSG captain's availability and Liverpool need his immediate playing future resolving as quickly as possible to allow for Klopp's preferred unit to begin working together.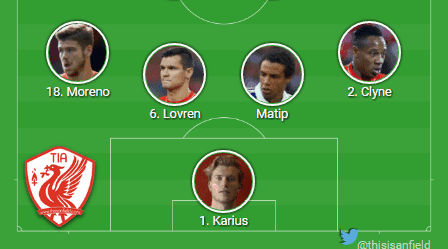 That will include Karius, who can to take advantage of Simon Mignolet's Euro 2016 involvement with Belgium to develop an understanding with new team-mates – especially those likely to start the season as his protectors.
Clyne is sure to slot in seamlessly as always, but for the less stable, under-fire Moreno, who looks set to continue at left-back with Klopp said to value his speed and attacking width, the Reds boss has vital time to improve the 23-year-old defensively.
With the Spaniard a player whose form fluctuates depending on who plays alongside him, that Moreno is involved from the off is crucial, allowing time to settle him into a new, well-drilled and consistent unit.
A Cohesive and Consistent Defence

A lot has centred on Liverpool needing to click as an attacking force with Sadio Mane's arrival for a better season next year.
But more important will be finally rectifying the defensive deficiencies that have plagued the Reds in recent campaigns.
Klopp can now do it, establishing what he wants early on and executing it from the opening of the friendlies starting at Tranmere, right through the domestic and US games before the Barcelona acid test and a return to Mainz.
Though Clyne's arrival will be delayed, using Matip and Sakho or Lovren together alongside Moreno as soon as circumstance allows is essential to improving defensive stability.
Giving the centre-back pair and preferred four time to settle and develop ahead of producing in the real thing is fundamental to preparing adequately for the start of the campaign.
It is as crucial a part as any this pre-season and will be key to Liverpool enjoying an improved 'goals against' column in 2016/17.