Liverpool are set for their busiest pre-season in recent history, but much like Jurgen Klopp, supporters should not be swayed by the results.
It seems like it doesn't take much to perturb Liverpool fans these days, with every bad result and failed signing greeted like the end of the world.
We are perhaps more knee-jerk than ever, myself included, and while no other club embraces victory quite like us, our ability to overreact is probably only rivalled by Arsenal fans.
Liverpool's players return to pre-season training on Saturday, in what promises to be an incredibly gruelling, non-stop summer for them.
They have nine matches in total, including a brief tour of the United States and two games, against Barcelona and Mainz, within 24 hours of each other, the week before the first game of the season at Arsenal.
Klopp has confirmed that triple training sessions will take place, as he looks to have his squad perfectly fine-tuned for the new Premier League season.
He has a new look backroom staff, including fitness coach Andreas Kornmayer and nutritionist Mona Nemmer, who will also play a key role in the intense summer regime.
There will, of course, be a number of players who will return later than others, having represented their countries at Euro 2016. They will be eased back in, likely joining the squad in America later this month.
What Klopp had made abundantly clear is that the whole of pre-season is very much one big elaborate training session.
"In all of the pre-season games we will play we will play out full training. So if we play our best in pre-season then I've done something completely wrong," Klopp said.
"It's another session, it's not about beating our opponents. I don't care about how big the opponent is we will say nothing about the situation."
That, right there, is a statement every single Liverpool fan should remember, before they blow a gasket after a flat performance against Tranmere or Fleetwood.
Search For Perfection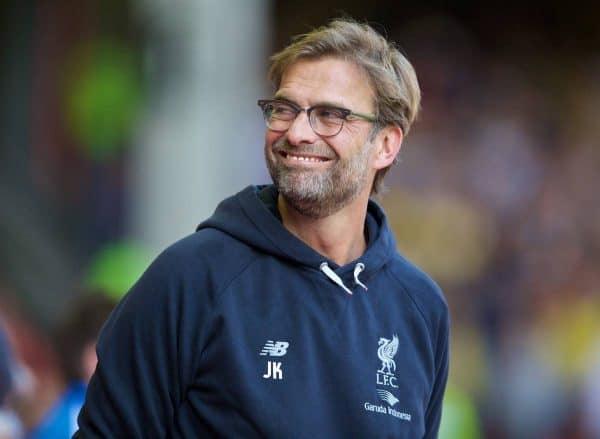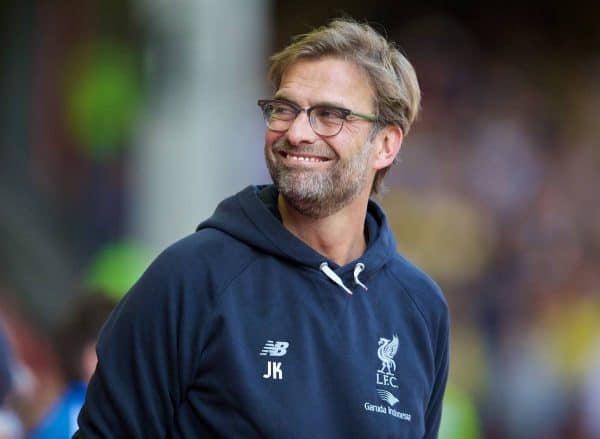 Such a large number of pre-season games will allow Klopp to work endlessly with his squad, finding a system and starting line-up that best suits him and them.
He is known for his immaculate attention to detail, and by the time Liverpool visit Arsenal on 13th August, he will have his players prepared to perfection.
Whereas it was understandable to think Brendan Rodgers was making it up as he went along at times, much like Roy Hodgson was for England, Klopp is someone who should be trusted 100 per cent.
The German has four new signings to integrate with their new teammates – Joel Matip, Marko Grujic, Loris Karius and Sadio Mane – and there may be new arrivals to come as well.
The new Reds quartet will all feel they can break into Klopp's fist-choice starting line-up, and competition for places can only intensify the levels shown in pre-season.
Much of Klopp's time on the training ground and in the friendlies will be spent improving the communication between his players, in order to avoid a repeat of some unprofessional displays in 2015/16.
There was a feeling that the 49-year-old never really had a chance to fully implement his methods last season, such was the relentless nature of Liverpool's fixtures.
Klopp averaged a game every four days during his first seven months in charge, allowing little time to actually work with his players.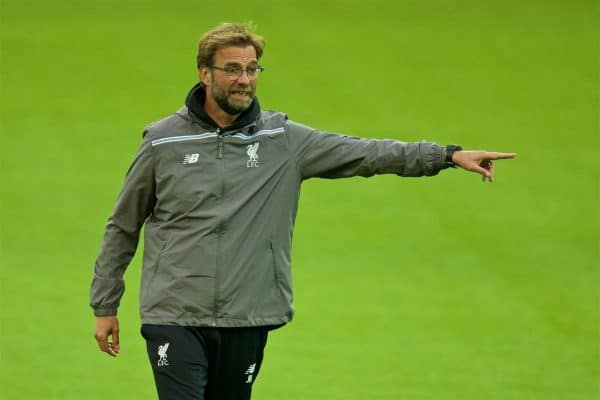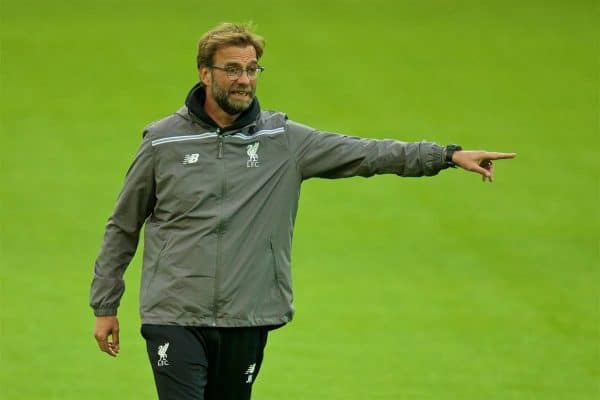 He will now be able to perfect the 4-2-3-1 formation that brought him so much success at Borussia Dortmund, and have certain players nailed down in certain roles.
This will continue throughout the season as well, with no European commitments meaning fitness levels should be incredibly high and injuries lessened.
Klopp's genius is built on a fantastic team ethic, both on and off the ball, and an ability to create a unit rather than a group of individuals.
We witnessed it last season at times, but having had an entire summer to work his magic, that spirit and togetherness will go up another significant notch next season.
It really doesn't matter how these upcoming friendlies pan out, as long as clear progress is being made.
There may well be some poor performances, with many players used and a lack of rhythm in matches, but it is all part of the Klopp masterplan.
The Reds won five of their six pre-season friendlies under Rodgers last season – they drew the other – and look how that worked out.
This summer may not end up being the most memorable at Anfield, in terms of high-profile signings and blistering friendly wins, but Liverpool's magnificent manager has it all under control.
Liverpool FC pre-season 2016/17 dates:
July 8 – Tranmere Rovers (a) 7pm BST
July 13 – Fleetwood Town (a) 7pm BST
July 17 – Wigan Athletic (a) 4pm BST
July 20 – Huddersfield Town (a) 7.45pm BST
July 27 – Chelsea (Rose Bowl; Pasadena) 8:30pm PST (4.30am BST, July 28)
July 30 – AC Milan (Levi's Stadium; Santa Clara) 7pm PST (3am BST, July 31)
Aug 1 – Roma (Busch Stadium; St. Louis) 7.30pm CT (1.30am BST, Aug 2)
August 6 – Barcelona (Wembley) 5pm BST
August 7 – Mainz (a) 2.45pm BST