State-backed Chinese consortium China Everbright are reportedly planning to bid for a stake in Liverpool Football Club.
While Fenway Sports Group have repeatedly maintained that they are not looking to sell the club outright, they have remained receptive to outside investment.
This could come from China Everbright, according to Sky News, who report on Saturday that the state-funded group could make a bid imminently.
The consortium are said to value Liverpool FC at £700 million, and are looking to acquire a "substantial shareholding."
This would reportedly be "one of the most significant investments to date by a Chinese company in one of English football's biggest names."
Everbright are already believed to have made an initial offer, and have been in talks with other groups in order to secure the backing required.
This could prove to be an attractive proposition for FSG, with Tom Werner telling the Liverpool Echo this week that "under the right conditions" a deal could be agreed.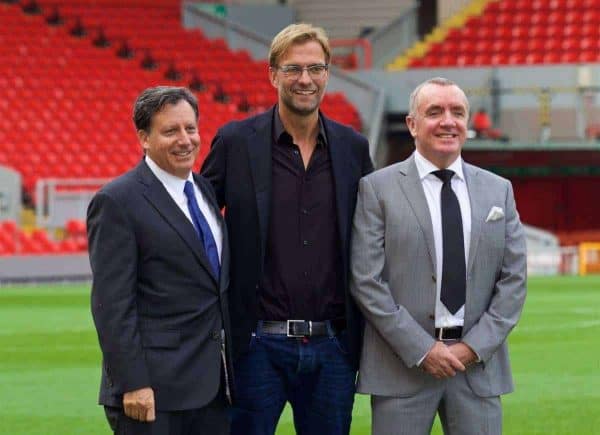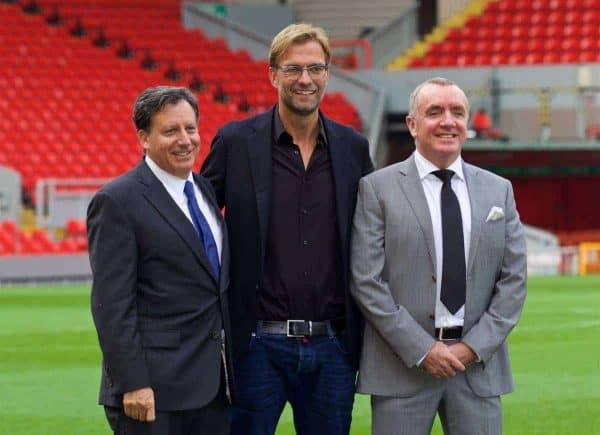 "I don't think that we could have made a long-term arrangement with Jurgen [Klopp] without an understanding on both sides about our future together," he explained, having handed the German a new six-year contract in July.
"At the same time we've been clear that we actively pursue commercial opportunities which in turn helps us invest in the squad and win football matches.
"These commercial discussions can be complex and we've said in the past, under the right conditions and absolutely with the right partner, we could look at some small investment stake in the club.
"But only in the framework of doing what would be in the club's long-term best interests. I want to reiterate that the club is not for sale."
This is in line with reports from This is Anfield's Alex Miller that a deal to secure naming rights for the redeveloped Anfield won't be announced until 2017.
Back in February, it was revealed that the club were looking to seal a £90 million investment in the new Main Stand from the Far East.
At the time, a minority stake was also mooted as being available, and it may be that a deal with Everbright is concluded as FSG seek further funds from elsewhere.
UPDATE: The Financial Times are reporting that FSG have hired consultants Allen & Co to advise on discussions over the acquisition of a substantial stake in Liverpool FC.
The consortium is reported to be interested in buying a large stake in the Reds.
---
---