After a number of high-profile departures from Liverpool in recent seasons, Jurgen Klopp has pledged to buck the trend.
The 49-year-old arrived in October, three months after Raheem Sterling left for Manchester City, and 15 months after Luis Suarez left for Barcelona.
Two momentum-sapping exits that hampered the Reds' progress on the field, Sterling and Suarez left a hole in the Liverpool squad, and Klopp is determined to ensure this doesn't perpetuate.
The German can consider the likes of Philippe Coutinho, Daniel Sturridge, Roberto Firmino and Emre Can as key players within his current crop, and speaking to the Liverpool Echo ahead of the club's reunion with Suarez at Wembley Stadium, he underlined his hardline stance.
"I think we can do this. It's one of the targets for the coming years," he said, when asked about keeping the club's top talent.
"There hasn't been a successful team in world football who change their squad every year.
"You need to need your key players. That's a very important thing.
"You have to create a situation where you are successful.
"A situation where everyone feels in a good way and we are strong enough and patient enough to keep them together.
"We say that same squad and consistency creates success."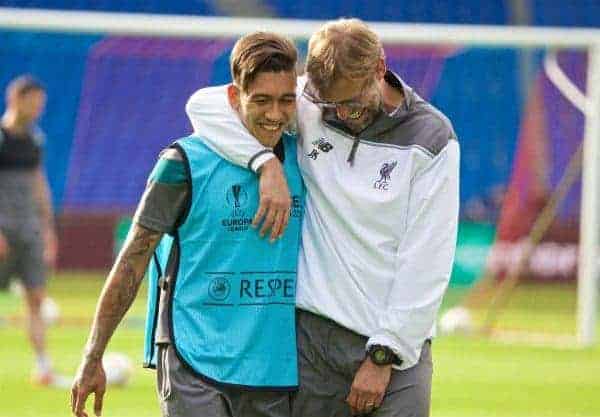 Klopp has managed to hold onto his best players so far this summer, despite speculation linking Coutinho with a move to either Barcelona or Paris Saint-Germain.
It is likely that a number of his other stars are coveted by clubs in more favourable positions, but the former Borussia Dortmund manager is building a base for long-term success on Merseyside.
Continuing to detail what has been a successful summer so far, Klopp highlighted this ability to retain the core of his squad.
"We've kept all of our key players and gave a few of our big talents the opportunity to play somewhere else because of the education they had at Liverpool," he continued.
"We want to be a club in the future for sure whose players don't want to leave. That's very important.
"But it will only be possible with success and the atmosphere we create in and around the club."
This summer has seen Klopp take control, ridding his squad of deadwood and building around his key players with further, shrewd acquisitions.
When he leads his side out at Wembley on Saturday, in what will be their most challenging clash of pre-season, Klopp will be resolved to ensure Coutinho, Firmino and Co. don't follow Suarez out.
---
---