Liverpool striker Divock Origi believes the Reds are set for a strong 2016/17 season, claiming they "can surprise people this year".
Jurgen Klopp's side have now completed pre-season, with their nine matches throughout the summer bringing six victories and three defeats.
Attention now turns to the start of the new Premier League season, with the Reds facing a tough opening trip to Arsenal on Sunday afternoon.
Origi firmly believes that, although it won't always be plain sailing, Liverpool have the ability to do great things over the next nine months.
"We want to achieve the highest [targets] possible," Origi told the official website.
"It's never easy but we have to stick together as a team and as a club.
"We know there will be good moments [and] moments that will be more difficult, but eventually, if we stick together, if we have the same plan, the same ambition, the same hunger, and if every teammate tries to help each other, I think we will stand very strong.
"We have a very big group with very talented players and we have very good staff.

"Everything is there to do great things so we always have to keep hope and keep pushing until the end and if we do this I'm convinced we can surprise people this year."
In terms of his own game, the 21-year-old is looking more and more of a force by the week, as he returns to full fitness after his post-Euro 2016 summer holiday.
Expertly-taken pre-season goals against AC Milan and Barcelona outlined his pedigree, and he is at an age where he will only get better.
Origi says he feels confident at present, and is desperate to fulfil his potential, in order to help Liverpool win matches.
"I'm feeling very good. I'm feeling sharp, I'm working very hard and I'm learning every day," he added.
"Every moment, day by day, I just try to maximise everything; if it's training, if it's recovery or game time, or opportunities to score.
"If you can do this, of course you reach big things, so that's my goal this year: to be top on every level and try to be on a high level.
"We know it's not that easy, especially as I'm on a learning process, so I just have to give everything I have got and see what it brings.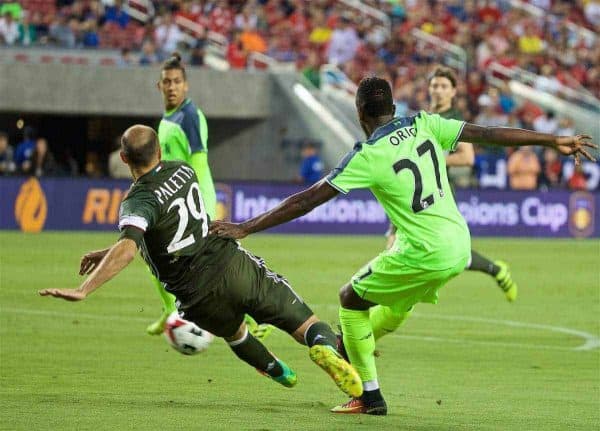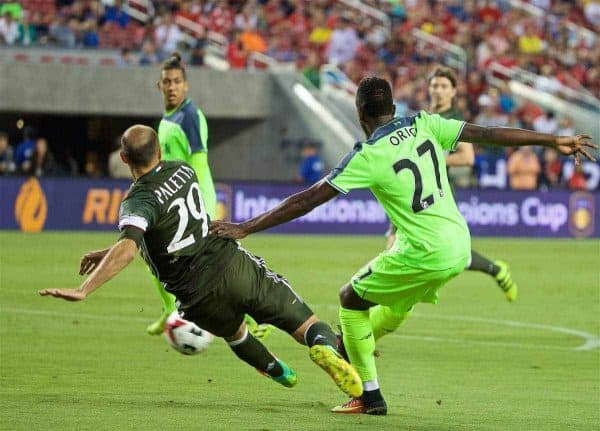 "I've always felt I'm a No.9. I can play alone up front and with another striker – even on the wing – but my strongest position is when I play as a No.9.
"The manager knows my qualities very well and he knows how to use me so my main aim is to help the team. Wherever I play I always try to help the team and score goals.
"I have spent a lot of time in the gym. When I came here I used to watch the other players a lot and see how they were working in the gym and how they adapted to English football on and off the pitch.
"I tried to do the same and it had a lot of benefits for my daily living and from a mental aspect."
Origi will be hoping to start Sunday's showdown at the Emirates, but it is a game that may come too soon for him to feature from the beginning.
Having returned later to pre-season than many, following his excursions with Belgium at the Euros, he is still not as sharp as he can be.
With Daniel Sturridge likely to miss out through injury, Roberto Firmino is expected to lead the line, with Origi potentially featuring in the second-half.