For the first time since his departure from Liverpool, Fernando Torres speaks candidly about the events that led up to his controversial move to Chelsea in a new book by Simon Hughes.
Torres, who shattered the British transfer record by making the £50million switch in January 2011, details in Ring of Fire how talks with different decision makers at Liverpool in the six months before the deal was brokered left him feeling "betrayed".
Though Torres admits of his unhappiness and that the possibility of leaving was discussed at his behest during a meeting with Kenny Dalglish, the conversation only happened after Liverpool had started negotiating privately with Chelsea.
Then, when it was reported that Torres had "verbally requested" to leave Liverpool, he decided his position at the club was untenable because of trust issues.
Torres had previously met with chief executive Christian Purslow in the summer of 2010 and Damien Comolli upon his arrival as the new chief executive the following November.
With auditors KPMG expressing "material uncertainty" about Liverpool's ability to continue as a business as a going concern for the second successive year, Torres was dismayed by the Liverpool's decline under owners Tom Hicks and George Gillett and wanted to know whether he would be sold because of the club's highly publicised financial problems.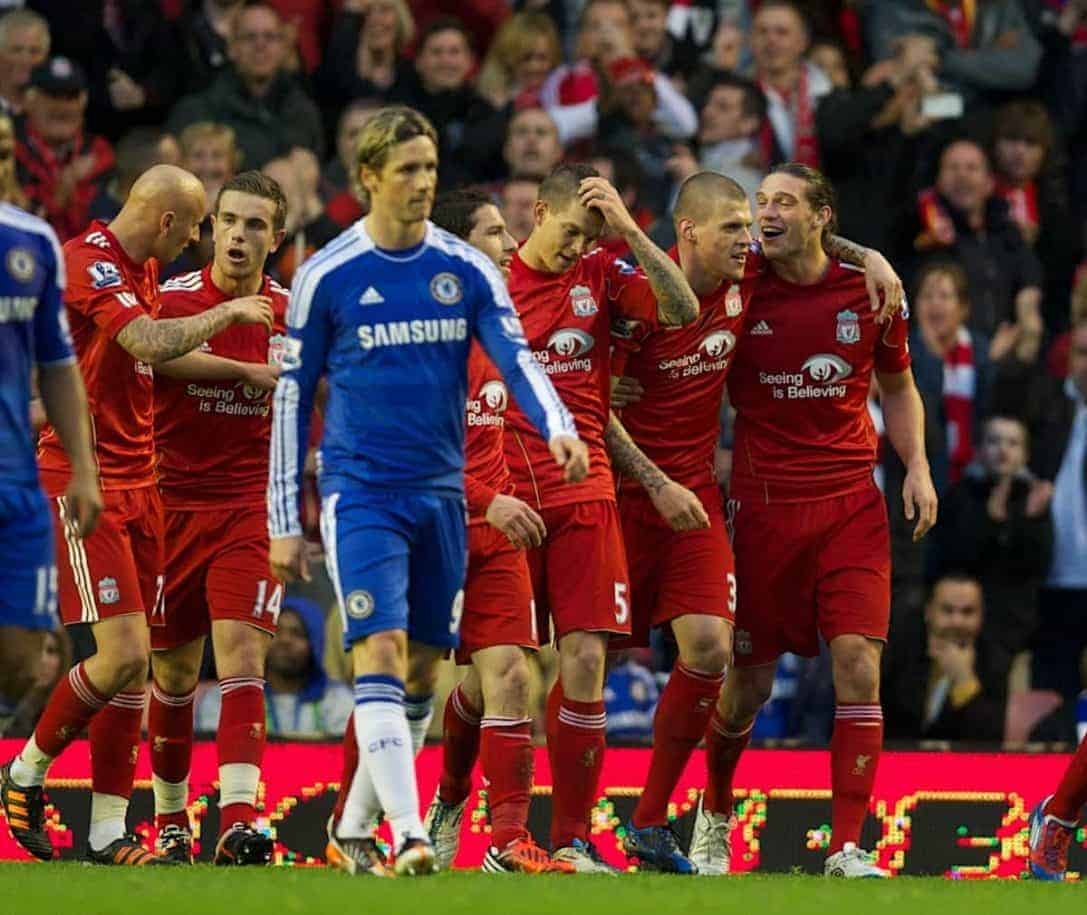 Torres was informed by Purslow that he – like the other best players – would need to stay in order for Liverpool's value to remain reasonably high ahead of any potential takeover deal. Torres's frustration was heightened when Javier Mascherano was sold to Barcelona a month later.
Boston-based investment firm New England Sports Ventures (later to become Fenway Sports Group) then acquired Liverpool in a purchase that Hicks would infamously label "an epic swindle."
Liverpool would be structured in a different way, with a sporting director primarily dealing with the recruitment and sale of players. Comolli was appointed to the role, having achieved varied success at Tottenham Hotspur before.
"Comolli told me that the new owners [FSG), they had an idea of how to spend their investment," Torres says.
"They wanted to bring in young players, to build something new. I was thinking to myself, This takes time to work. It takes two, three, four, maybe even ten years. I didn't have that time. I was twenty-seven years old. I did not have time to wait. I wanted to win. Here we are five years later and they are still trying to build – around the same position in the league as when I left."
Torres says he left neither meeting with Purslow nor Comolli believing he was wanted at Liverpool for reasons "only related to football."
It was the fall-out from the consultation with Dalglish that proved to be defining for Torres, though. Dalglish had initially been appointed on a temporary basis following the sacking of Roy Hodgson. He had not been a manager in more than a decade and was walking into a situation not of his making.
With Torres's future undecided, he thinks a leak from the club "changed the view of everybody, including myself."
"It was presented as if I was a traitor. It was not like this in the discussion(s). Liverpool could not admit they were doing something wrong with the whole team. They had to find a guilty one."
In March 2016, indeed, the long running battle between Mill Financial, former owner Gillett and Royal Bank of Scotland revealed from a New York court room that back in 2010 when Mill were competing with FSG to buy Liverpool, both Torres and Pepe Reina were viewed by FSG as being "probably beyond their primes."
---
'Ring of Fire: Liverpool FC into the 21st century – the players' stories' is out on August 25th. You can pre-order here.
In Ring of Fire, Hughes' interviewees – including Houllier, Michael Owen, Jamie Carragher, Xabi Alonso and Fernando Torres – take the reader through Melwood's training ground gates and into the inner sanctum, the Liverpool dressing room. They each provide detailed insights into the minds of the players, coaches and boardroom members as they talk frankly about exhilarating highs and excruciating lows, from winning cups in Cardiff and Istanbul to the political infighting that undermined a succession of managerial reigns.
---