Liverpool centre-back Joel Matip has hinted at a centre-back paring alongside Dejan Lovren being Jurgen Klopp's preference this season.
The Cameroon international made his debut for the Reds on Tuesday night, helping to keep a clean sheet in a 5-0 win over Burton Albion in the League Cup second round.
Matip produced an assured display that showcased his defensive strength, aerial quality and ball-playing ability.
Notably, this came alongside Lovren, who had previously been partnered by Ragnar Klavan in Liverpool's first two games of the season against Arsenal and Burnley.
Those Premier League outings saw the Reds concede five goals, but Matip's introduction will hopefully provide some stability.
Speaking after Tuesday night's victory, Matip expressed how he would like this to be alongside Lovren, referencing the "good understanding" shown against the Brewers and during pre-season.
"I enjoyed playing alongside Dejan. He's a very good player," he explained.
"I hope we can have a good partnership together.
"I think there's a good understanding there already. At times he covered me, at other times I covered him.
"We played together at the start of the pre-season so I think it will be good."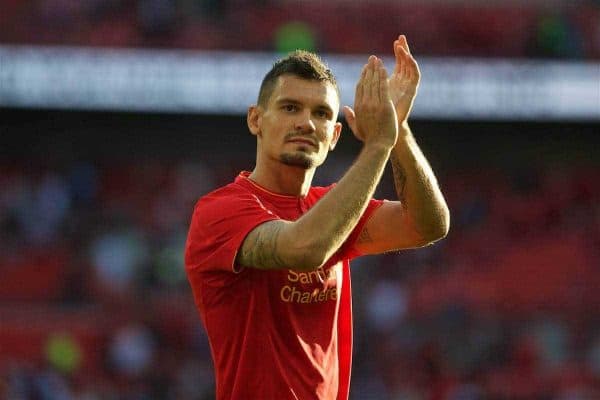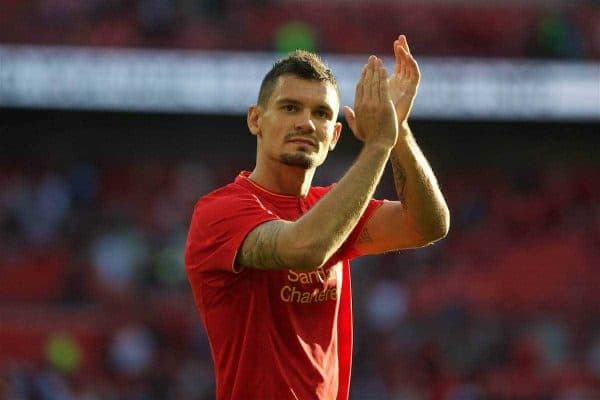 Lovren is seemingly established as one of Klopp's first-choice centre-backs, after recovering from a miserable start to life at Liverpool in 2014/15.
Klopp is willing to allow Mamadou Sakho to leave the club on loan this summer, with no indication so far that the Frenchman will be replaced.
This leaves Matip, Lovren, Klavan and Joe Gomez as his primary options at the back, with Lucas Leiva available as cover, and whether this is wise or not this places a heavy emphasis on Matip.
The 25-year-old boasts considerable top-flight experience after seven seasons as a first-team regular at Schalke, and has the attributes required to replace Sakho as Liverpool's more progressive centre-back.
As Lovren has proved alongside both Matip and Sakho, his more refined role under Klopp is an effective one.
The manager has pared down Lovren's more ambitious tendencies, restricting him to a simpler duty covering for his front-footed partner.
This will no doubt alternate between Matip and Klavan in the coming weeks, with the former admitting he needs "time to get to 100 percent."
But when he reaches full fitness, Matip promises to be a strong addition to Klopp's defensive line.
---
Burton Albion 0-5 Liverpool
---