How many goals should we expect each Liverpool player to score in the coming season? We take a look at how many times we think each Red should hit the net in the 2016/17 campaign.
The most widely accepted wisdom in football is that the hardest thing to do on the pitch is score a goal.
It certainly seemed that way for Liverpool for large periods last season, before some big victories ensured the Reds ended as the fifth highest scorers in the Premier League with 63 strikes and 98 goals in all competitions.
While the Reds will first and foremost need to improve at the back to enjoy a better campaign, Klopp's side will need to hit the net with more consistency and regularity than they managed last year.
It's vital goals come from throughout the team, as Klopp seemingly wants, and here are our goals predictions/targets for each player in the Reds squad this season.
If all these targets were met we'd score over 100 goals. We hit 101 in 2013/14 when finishing second.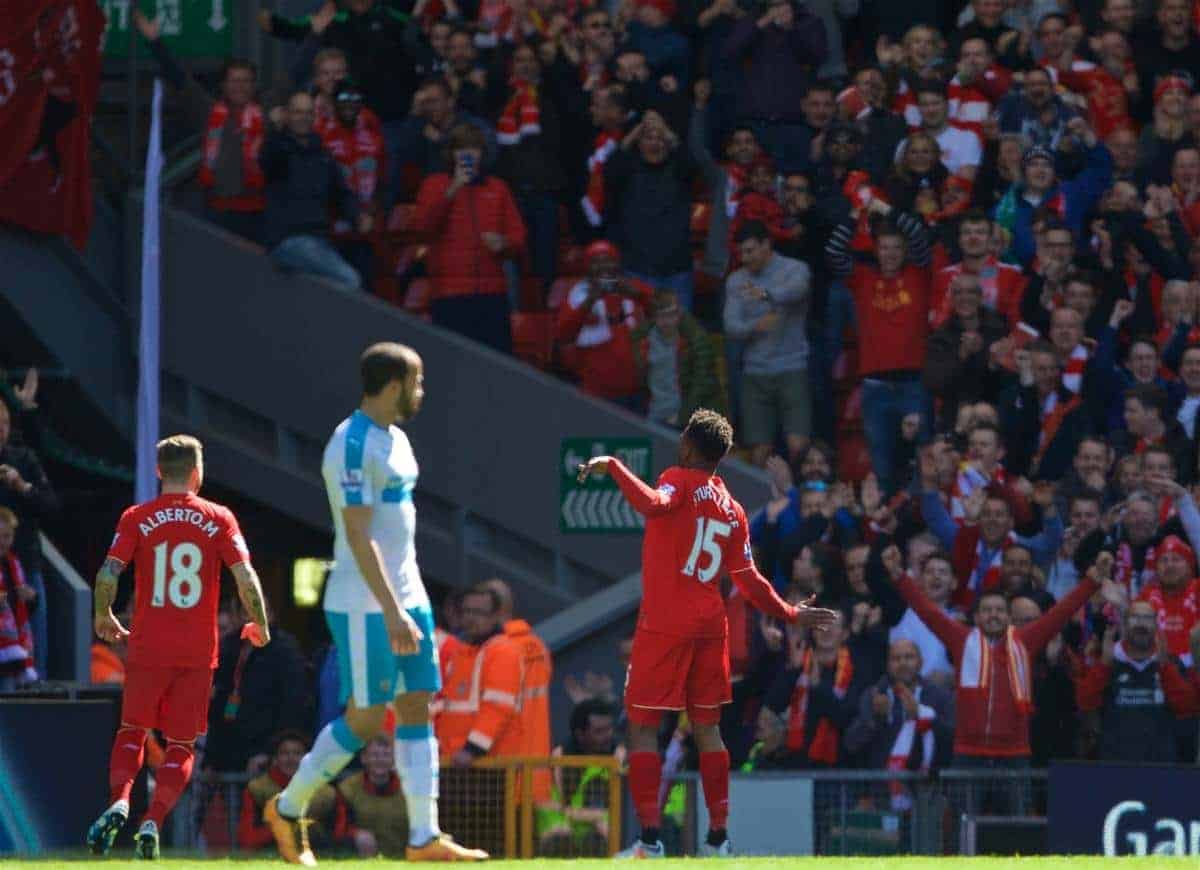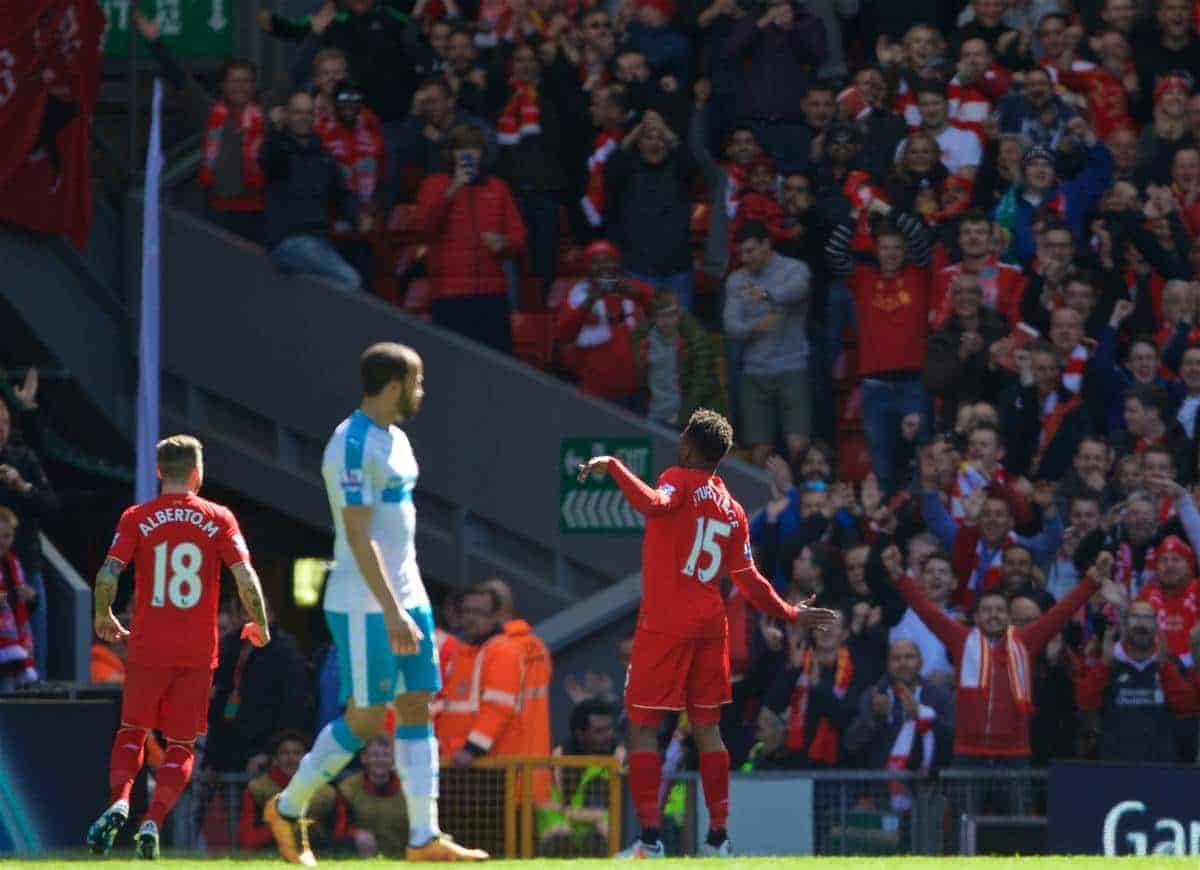 Daniel Sturridge – 15
An elite striker and the Reds first-choice front man, we all know how lethal Sturridge is in front of goal.
But everything hinges on his fitness – as is always the case – and despite missing the end of pre-season through injury, hopefully luck with set-backs is on his side this year.
If it is, he could post his best goal-scoring season yet – beating the 24-goals notched in 2013/14 – but it all hinges on his availability.
Thinking positively and believing he will feature more prominently this season, Sturridge can fire 15 goals.
Divock Origi – 15
Following his vast improvement in the latter stages of last season, Origi seems primed to feature heavily this season.
With the Belgian likely to spearhead the Reds regularly or even possible operate alongside Sturridge, he will be expected to notch more than the 10 he got in an overall productive first 12 months on Merseyside.
Therefore, 15 seems a reasonable target for the Belgian to hit in his second season.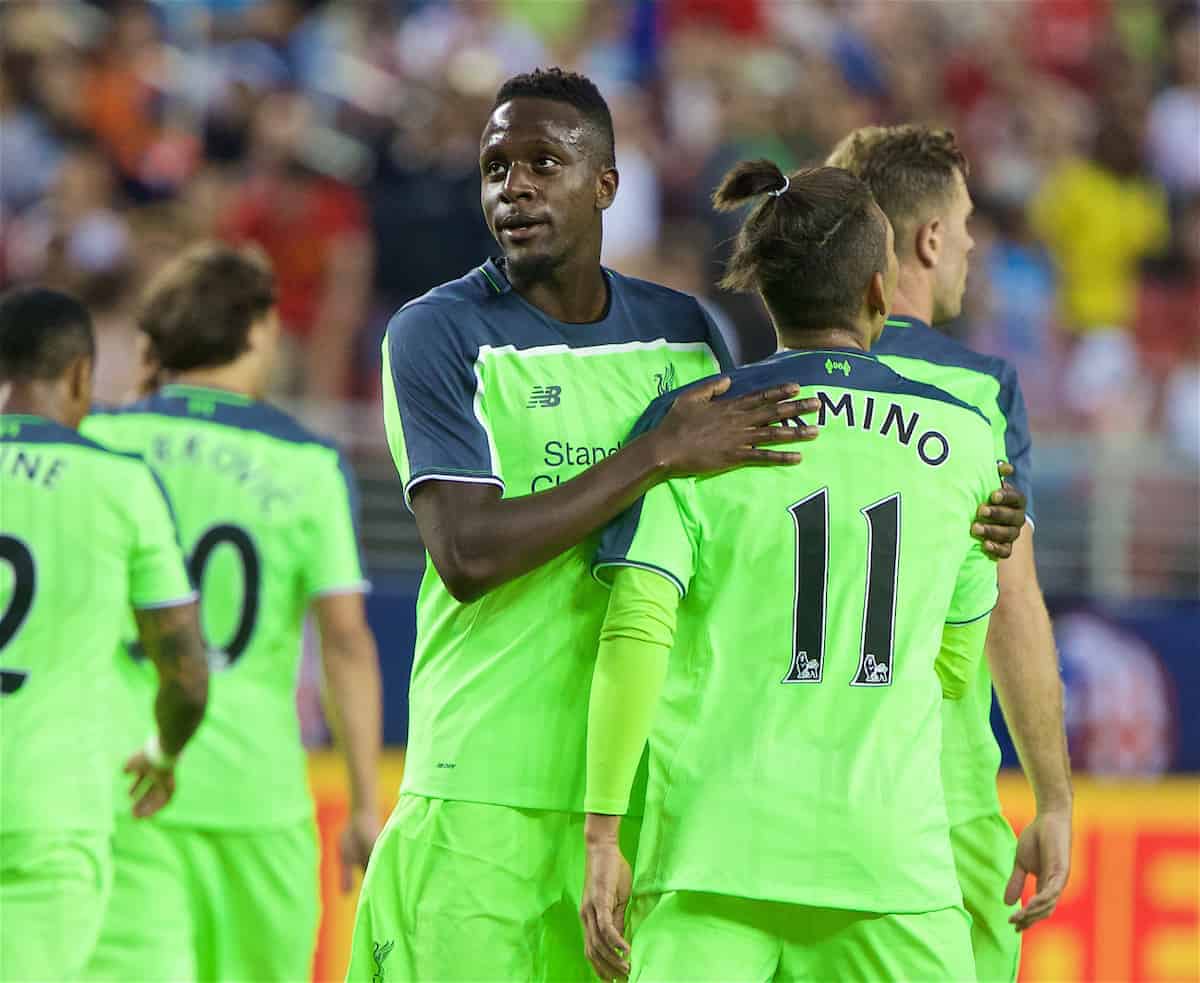 Roberto Firmino – 12
The Brazilian is primed for a big season at Anfield, ready to become a key player in Klopp's side.
Plenty of game time will be forthcoming for Firmino, and hopefully plenty of goals will follow, with the Brazil international a good bet to improve on the 11 he netted in an impressive debut campaign.
Fewer games is unlikely to see a vast change, but with his goal-scoring instinct and ability to net all types of goals, it's not unrealistic to expect Firmino to net at least 12 times.
Sadio Mane – 12
Hopes are high for Mane after a promising pre-season since moving from the south coast.
He will be expected to bring an added dimension and importantly, an goal threat from wide areas to the Reds attack, having struck 25 times in 75 games for Saints.
His best goal-scoring season on south coast saw him net 15 times and with more quality around him, it's fair to expect a figure close to that this season.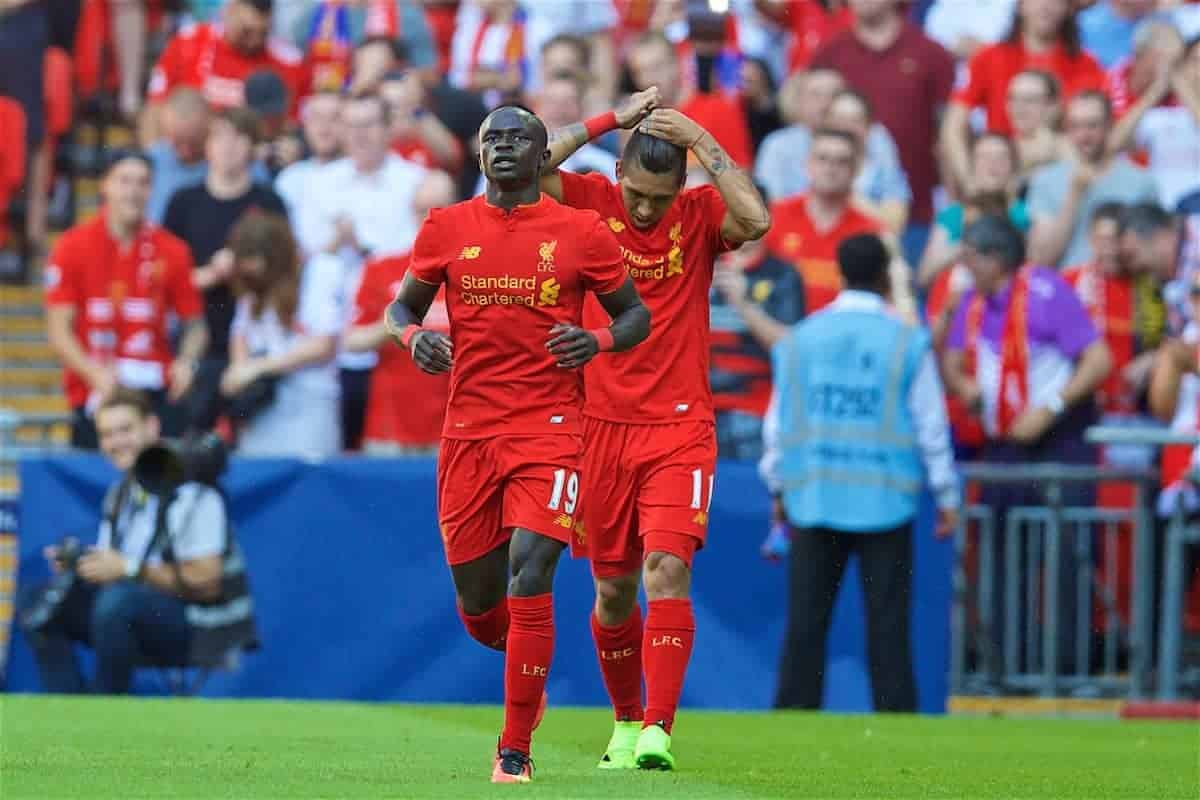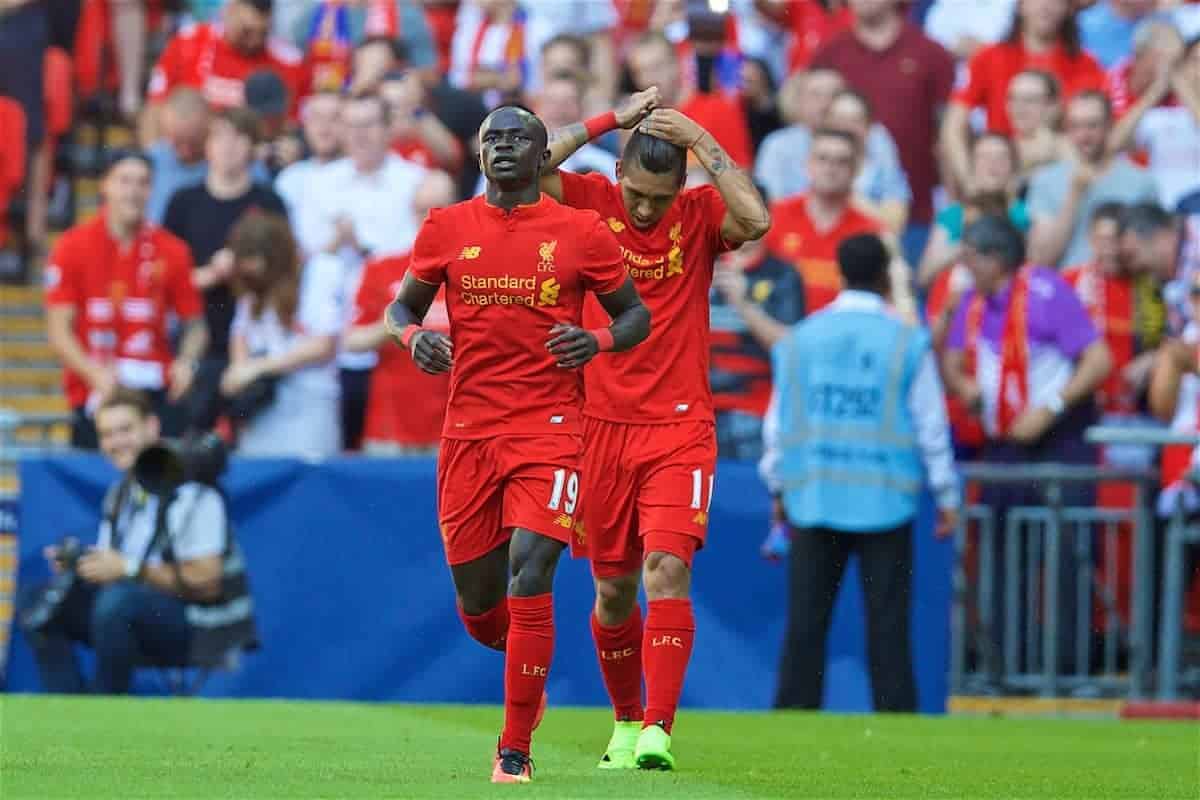 Philippe Coutinho – 10
Coutinho developed into a key player last season, with his best goal-scoring season since arriving on Merseyside crucial to that.
A player of Coutinho's class should weigh-in with at least double figures each season, which he did for the first time at Anfield last year with 12 goals all competitions.
Replicating that will be harder with fewer games on offer, but the Brazilian should still net 10 times this season for another productive year in front of goal.
Georginio Wijnaldum – 10
A player known for his attacking productivity and impressive goal rate from midfield, big things are expected of Liverpool's new signing.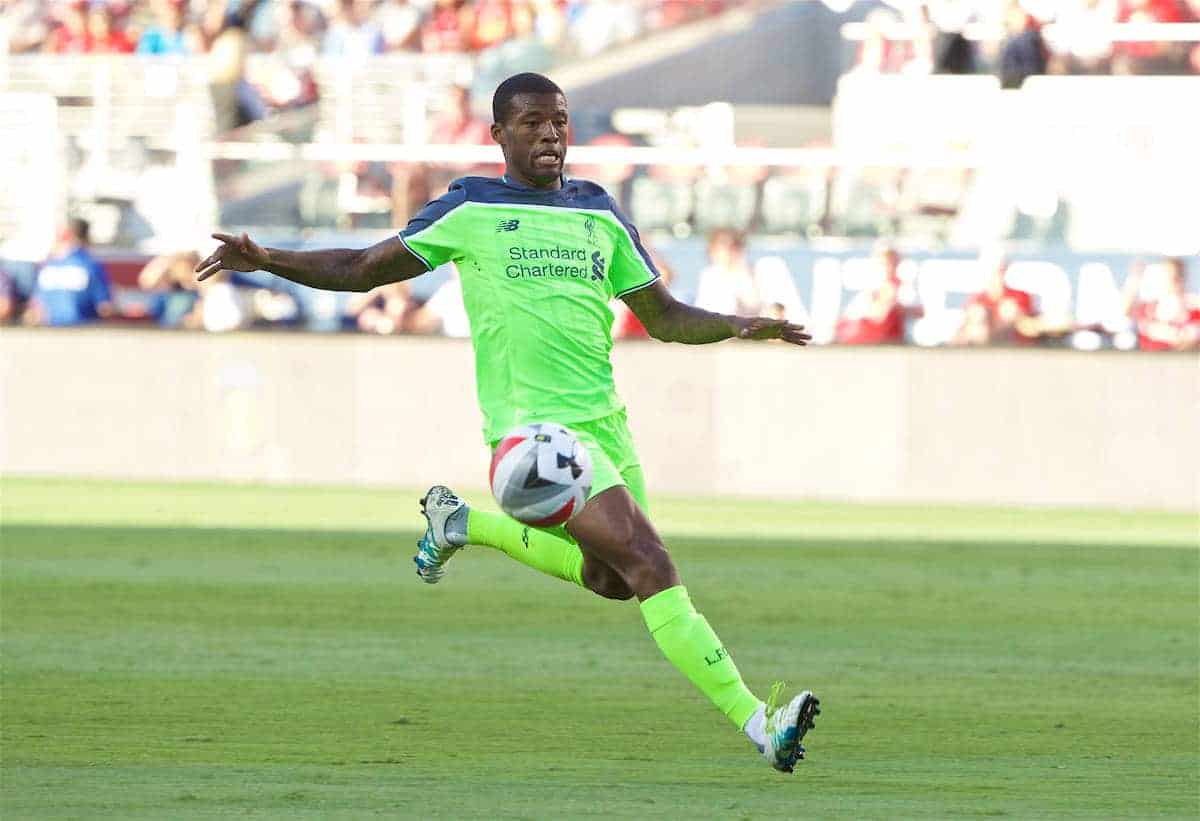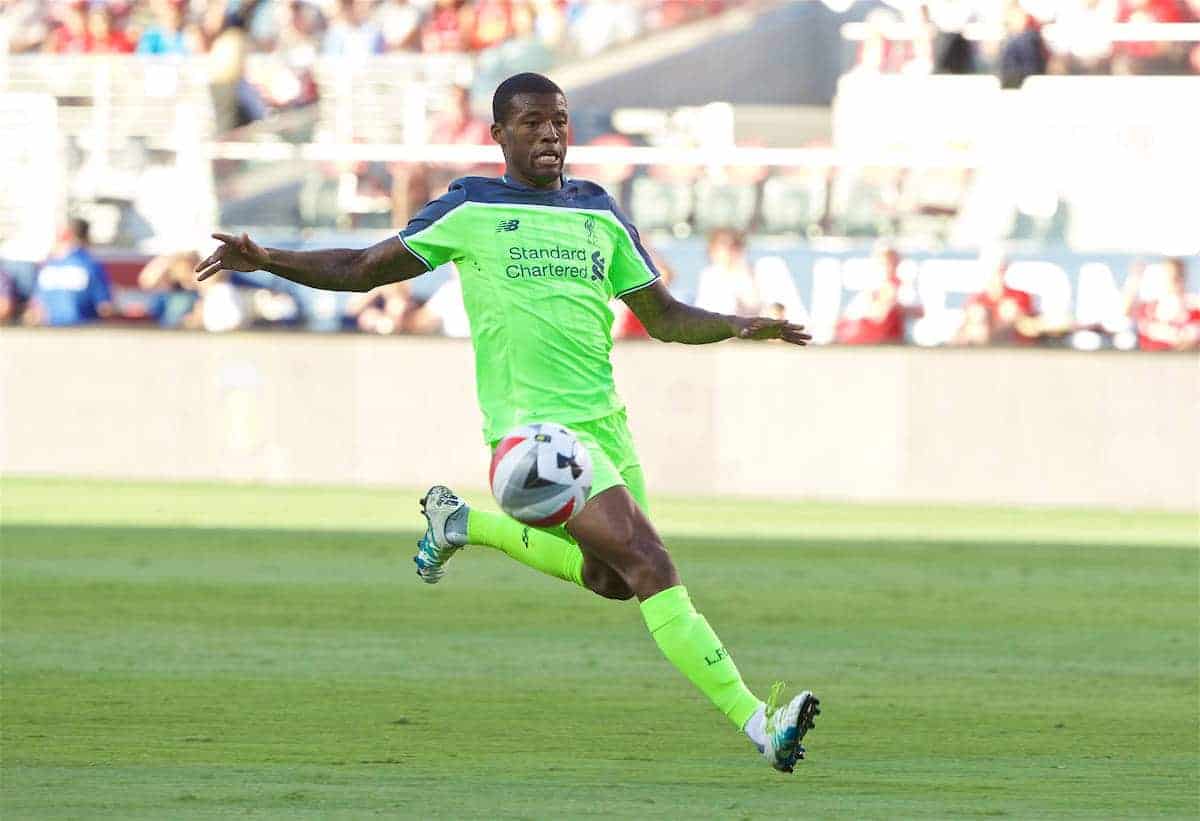 Expectation is on the Dutchman to add a goal-scoring dimension from the middle of the park, and he's taken on that responsibility setting a minimum target of 10 goals this season.
Adam Lallana – 5
A lack of contributions with assists and goals has been a weakness of Lallana's game since his move to Anfield.
13 goals in 90 games across two years isn't a great return from the England international and given he is likely to be rotated this season with attacking and midfield options in abundance, it's unlikely to improve much further.
Lallana brings a lot of other qualities to the side but scoring isn't one, so five goals from the 28-year-old
Jordan Henderson – 5
Enduring a nightmare season ruined by injury last year, Henderson will be looking for a strong campaign to bounce back – should he retain his place in the team.
That will hopefully include an improved return with goal-scoring a weakness of his game that needs to improve as he enters his prime years.
Moving to a more positive year of fortunes, improving on the two goals last year with five this year is the target for Henderson and also a fair expectation.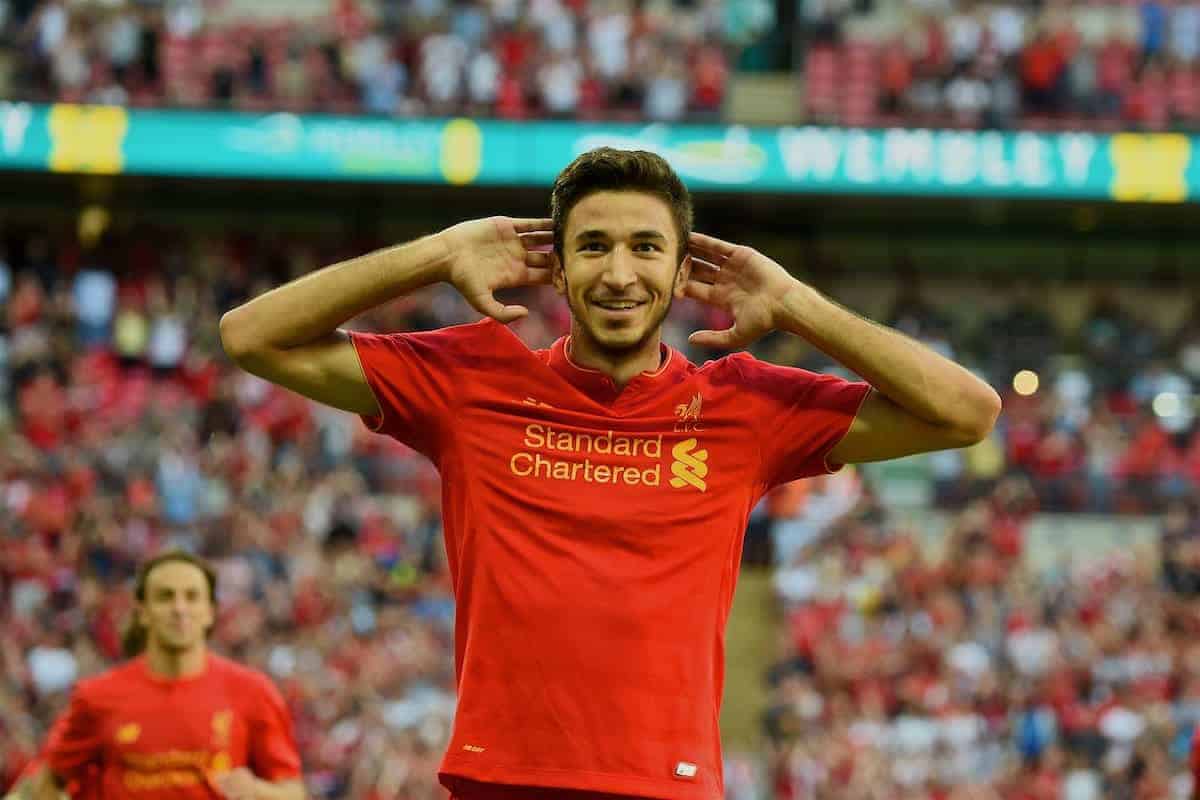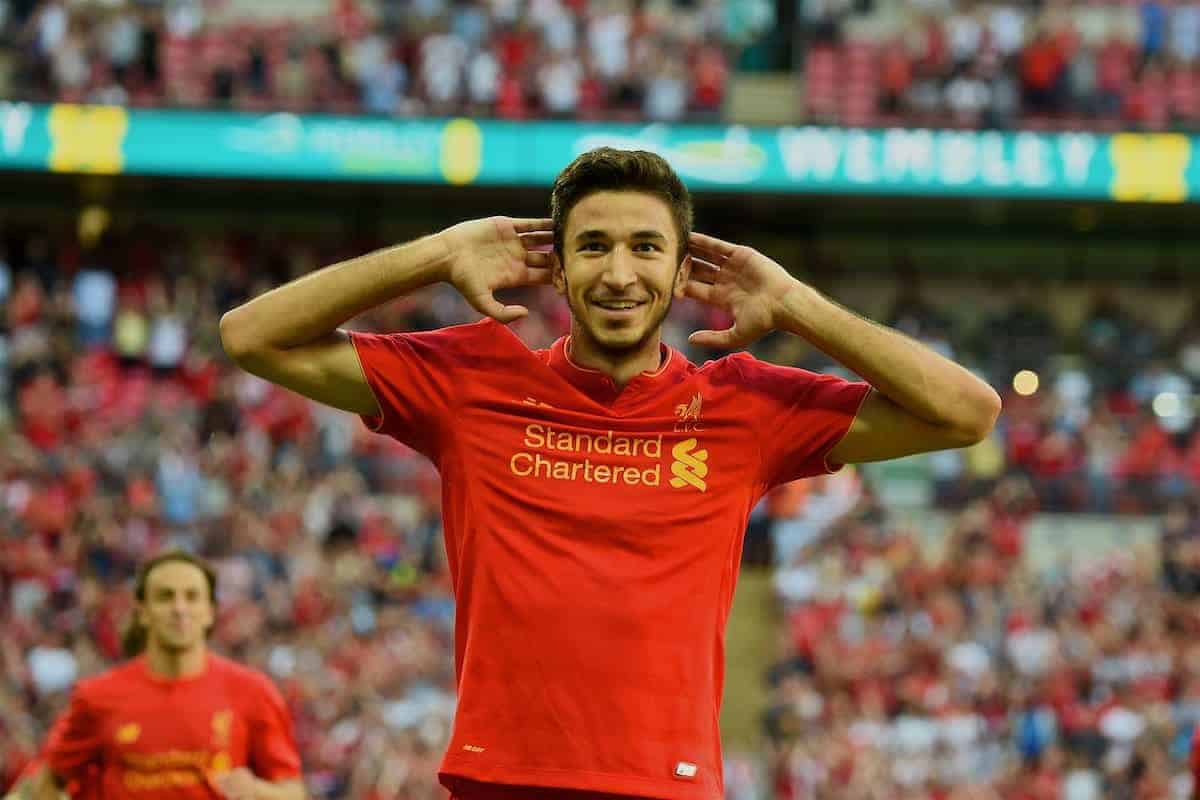 Marko Grujic – 5
The Serbian's successes in front of goal this season depend largely on how much Klopp utilises his new midfielder.
But having shown promising signs of adapting and goal-scoring prowess in pre-season – ending the Reds joint-top scorer in the friendlies – Grujic could play a bigger part than initially envisaged.
However, big expectations must be avoided considering he is yet to play a minute for Premier League football – making five goals in his Anfield debut season a realistic prediction.
Danny Ings – 4
Ings' first year on Merseyside was ruined by injury, but he showed his ability to hit the net before being side-lined.
A lot depends on how much he features, and with Sturridge, Origi and Firmino seemingly ahead in the pecking order it's unlikely that will be too often.
Likely to enjoy cup games and league cameos, Ings' cool head in front of goal should net him around four or five goals this season.
Emre Can – 3
Goal-scoring is the not the main part of Can's game, nor will it be the focus of his increasingly important role in Klopp's team.
But he has shown his ability to find the net on occasion, netting one in his first season and two in his second year on Merseyside last year.
The German can improve on that with another goal this season – set to notch three this time around.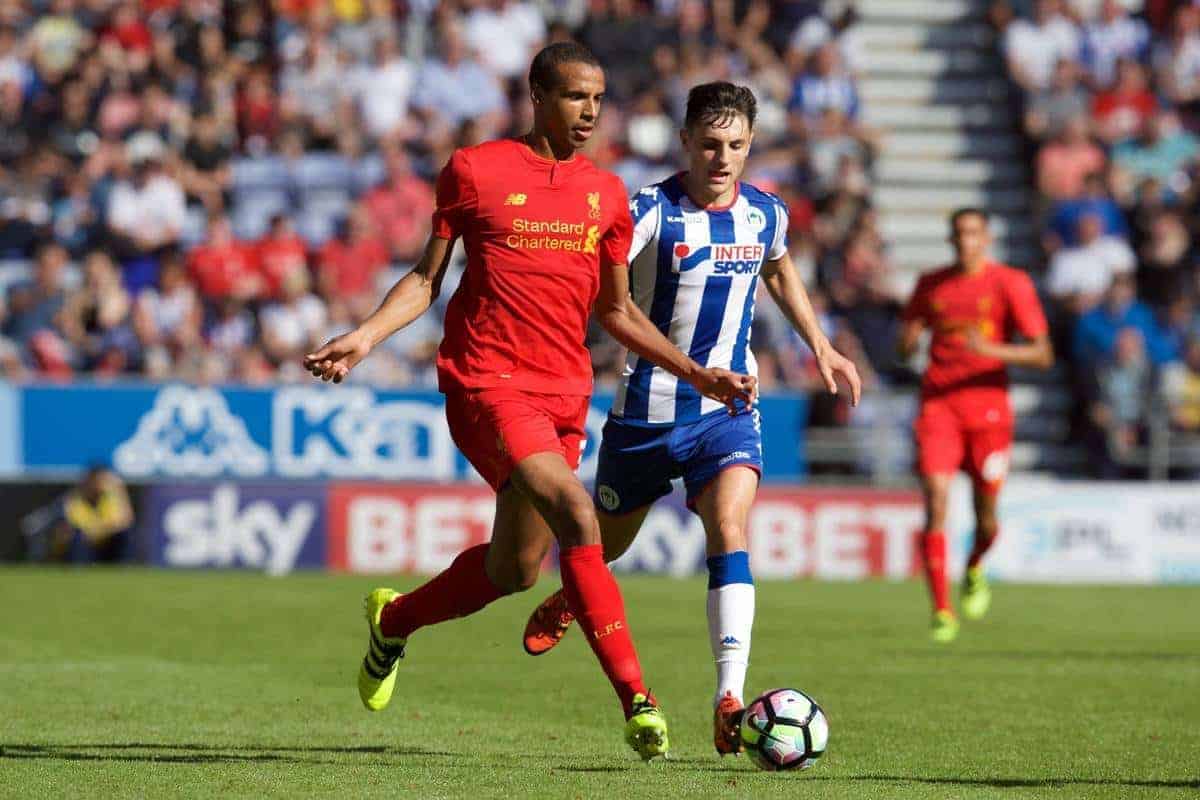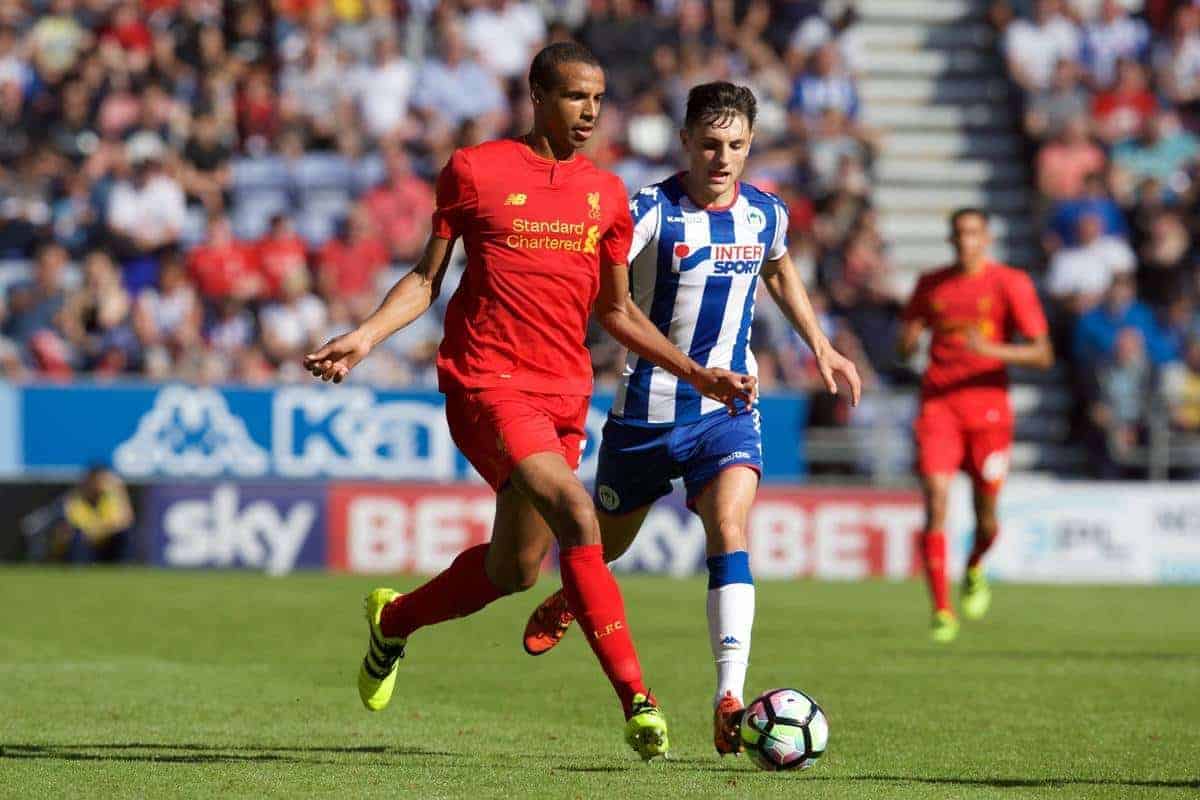 Joel Matip – 3
The new defender has arrived to stop goals rather than score them, but by his own admission "I'm always good for a few" up the other end.
Matip netted 23 times at Schalke, with five his best return in a season, and he scored in every campaign for his former club.
Likely to be a starter in Klopp's side, his height and presence at set-pieces will be useful and if deliveries can improve the Cameroonian could net three times this season.
James Milner – 2
Milner enjoyed a quietly influential and productive debut season at Anfield, surprising with the regularity of his goals and assists.
The vice-captain netted seven times last year but likely to be rotated in midfield and possibly operating as left-back cover, a lesser return is nailed on.
Expect far fewer goals in all competitions from the 31-year-old – although that could increase he becomes regular at left-back and remains as first-choice penalty taker.
Kevin Stewart, Alberto Moreno, Dejan Lovren, Mamadou Sakho, Ragnar Klavan, Nathaniel Clyne – 1
Improving Liverpool's goals against column is the crucial part of this season for these Reds – having conceded a huge 48 and 50 league goals the last two years.
But from set-pieces or marauding to join attacks in Clyne's case, there might be a chance for each to enjoy a rare goal at some stage. Don't expect more than one though.
Total goals: 107
---
---