Liverpool manager Jurgen Klopp will not be swayed by the criticism raining down on left-back Alberto Moreno and is in no rush to sign a replacement.
The Spaniard ended last season with a poor display in the Europa League final defeat to Sevilla and endured a miserable outing in the 4-3 win at Arsenal, conceding a penalty and going walkabout for the Gunners' opening goal.
Sky Sports pundit and former England coach Gary Neville labelled Moreno's tackle on Theo Walcott which led to the penalty "absolute garbage", adding: "You might as well start a goal down with Moreno at left-back."
The BBC's Garth Crooks went even further, claiming Liverpool would be relegated with the 24-year-old in the side, but Klopp brushed it all aside.
"Are we doing this every time someone's performance isn't very good then we talk about it in a press conference?" he said.
"Alberto could have done better but I don't really understand what we are talking about.
"I cannot be interested in criticism from other people. He played, so there was a reason for it – that is what I think about and not what other people want me to think.
"Maybe I should read more newspapers but I have no idea what we are talking about. The world is not satisfied with our left-back?
"Football is a game you cannot play without making mistakes.
"Ask goalkeepers and central defenders; when they make a mistake it often leads to a goal, but they have to carry on and we do too in the work we do."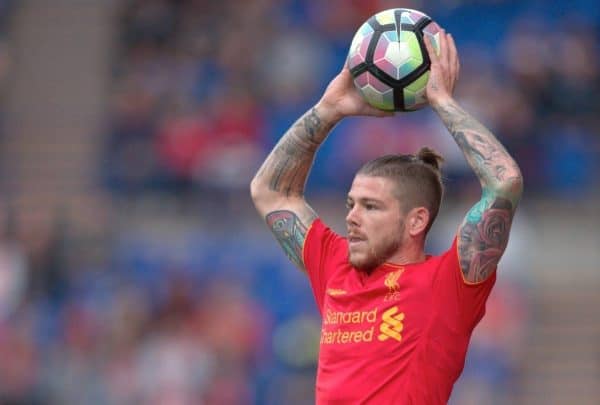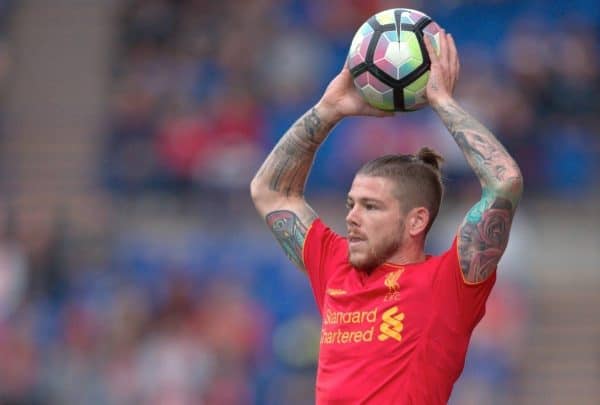 Liverpool do not have adequate left-back cover with Moreno the only specialist available to Klopp. Leicester's Ben Chilwell was a target over the summer but opted to sign a new contract with the Premier League champions.
Klopp has not ruled out bringing in someone else but it does not appear to be a priority. Midfielder James Milner has deputised in pre-season, most notably starting against Barcelona in their Wembley friendly win earlier this month, and remains the back-up option.
"The most comfortable situation is we have three players for every position but it is not how you can make a squad," he added.
"If we had found the perfect fit with all the things around – it is not about money only – playing style, defending skills, offensive skills, technical things – I think you would know because we would have made a transfer.
"We have a lot of players who can play in our style of play at left full-back.
"We are not blind and we have other options. Milly can play it really good, we saw that in the Barcelona game.
"I had a talk to him as I didn't want to force a new position on an experienced player.
"Nathaniel Clyne played it, Trent Alexander plays right full-back so we have options and on a very defensive day Ragnar Klavan can play there.
"It is possible to take another one (transfer) but only if it is the guy we want."
Klopp admits the issue with signing new players is you have to find room in the squad somewhere else.
"The problem with transfers is no one cares about the players who are still here. What do we do with them?" he added.
"I think it is about commitment. If we expect commitment from the players we have to show commitment too."