We take a look at how the media assessed a pleasing performance and result from Jurgen Klopp's side, as Liverpool soundly beat Barcelona 4-0 at Wembley.
The Reds kicked off their intense pre-season double-header in perfect fashion as they cruised past the La Liga champions at a sold-out Wembley.
A first-half finish from Sadio Mane gave the Reds the lead, before an own goal from Javier Mascherano, a cool strike from Divock Origi and a superb looping header from Marko Grujic sealed a comprehensive win at the Home of Football.
It was an extremely pleasing display from Klopp's side, who especially impressed with the speed and quality of their attacking play, and the Liverpool boss can certainly feel positive as the Premier League season closes in.
Here is how the media saw the friendly win.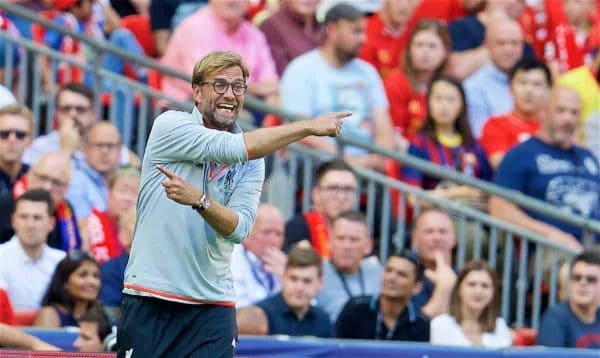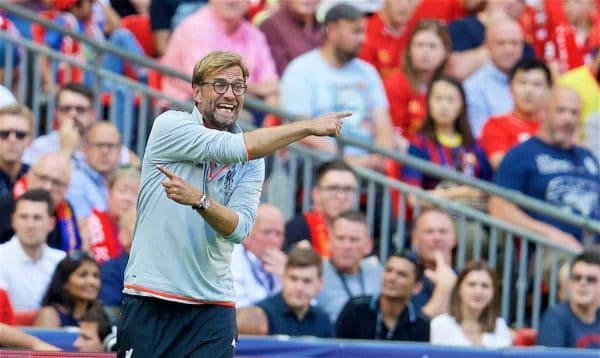 As expected, reporters praised Liverpool's dominant performance and in particular the intensity of the display which proved the catalyst to a fine result.
The Guardian's Alan Smith wrote:
"It is always a risk to read too much into friendlies but the intensity shown by Liverpool here suggested that, after a mixed pre-season, they are almost ready for the real business."
The Liverpool Echo's Neil Jones penned:
"Just as pleasingly, they showed some of the things Kopites can look forward to this season. Pace, dynamism, an intensity that will be hard to match and a commitment to front-foot football that should ensure entertainment if nothing else.

[…]

"Liverpool scored four times without reply, all of their goals coming from their players winning the ball aggressively and then using it with quality. It was, in patches, trademark Klopp."
ESPN's Glenn Price also highlighted Liverpool's pressing:
"The Reds allowed the Spanish champions little, if any, time on the ball and all four goals on the day came from relentless pressing throughout the pitch."
Goal's Melissa Reddy noted Liverpool's aggressiveness and energy:
"The goal, born from Adam Lallana winning the ball back and Liverpool transitioning speedily, was straight out of their pre-season playbook.

[…]

"All four goals had the same theme: steal possession and turn it over incisively."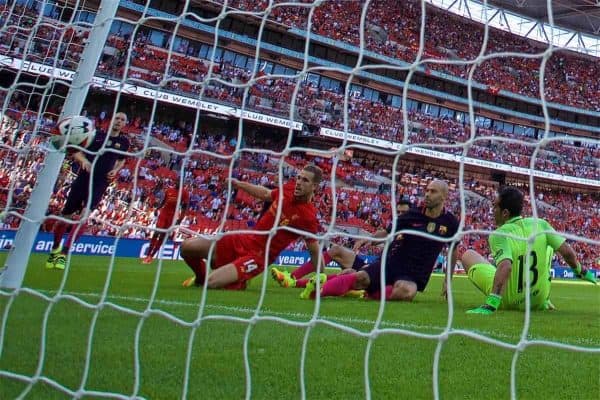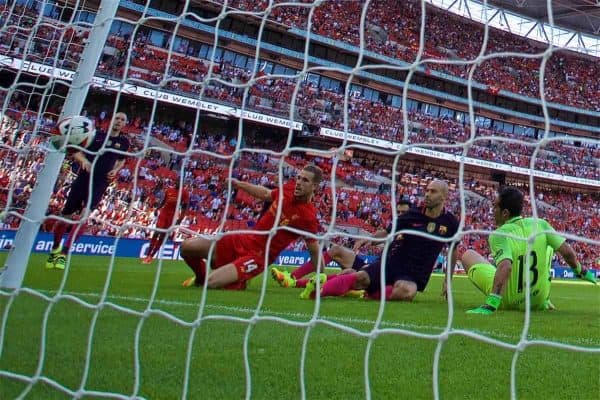 The Mirror felt it showed that Liverpool's intense pre-season is paying off:
"You could have been forgiven for thinking Liverpool were playing in a cup final after watching them zip around the Wembley pitch in the London sunshine.

"Even Barcelona's master technicians struggled to find their rhythm as Klopp's men hurried and harassed then out of possession in the opening exchanges. Front to back, the Reds snapped into tackles, pressing the Spanish giants at every opportunity."
Smith also felt it was a display that showed Klopp's style is well and truly kicking in at Anfield:
"But arguably the most promising aspect was that the first three goals came from pressing high up the pitch.

"Jurgen Klopp's style is beginning to take hold and it will be fascinating to see how effective it is over the coming weeks."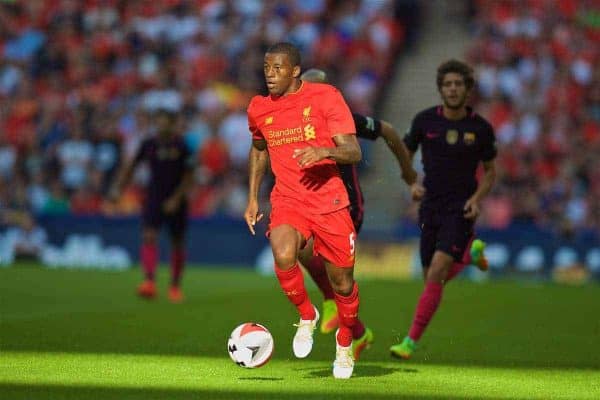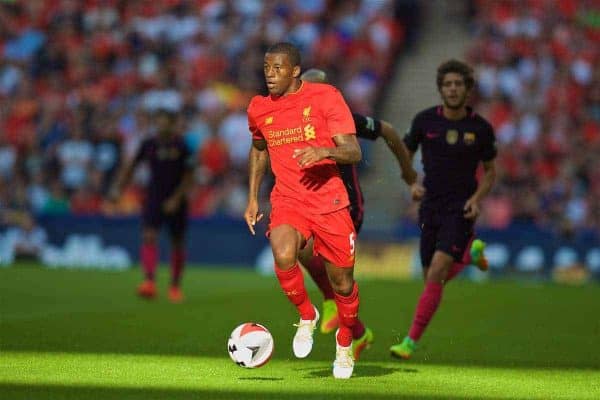 There was also praise for Liverpool's slick attacking play, with the Reds cutting through their opponents time and again, and also the quality of Klopp's striking options.
The Telegraph's Sam Wallace praised the speed of play:
"What was notable was the pace with which Liverpool moved the ball around Barcelona's area via Roberto Firmino, Lallana again and then on to Sadio Mane who got his shot away quickly."
Reddy felt the Reds' counter-attacking focus in pre-season training paid off perfectly:
"During their tour of the United States, Liverpool worked rigorously on counter-attacks.

[…]

"On Saturday evening, however, they had the best team in the world trying to thwart them and while it was only a pre-season test, the players and backroom team will be inspired to see their blueprint implemented so effectively."
The Echo's Ian Doyle wrote on the Reds' offensive options:
"Here, Roberto Firmino impressed up front against a side who know a thing or two about this 'false nine' malarkey.

"Sadio Mane's pace meant it was often the £30 million man furthest forward, as highlighted by his well-taken opener, while Divock Origi wasted no time on his half-time emergence from the bench to add to his pre-season tally."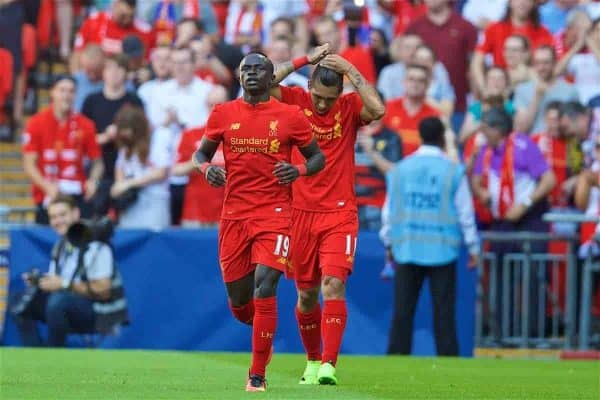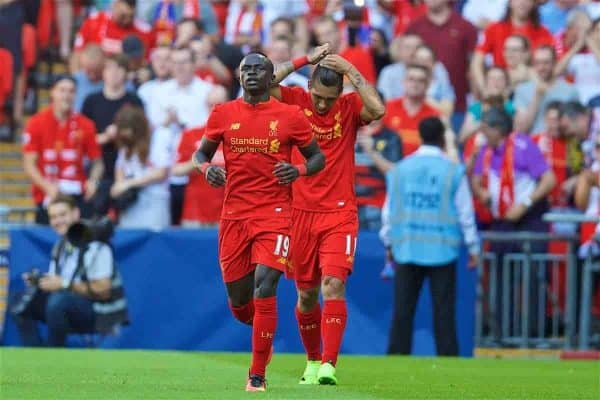 Jones feels the Reds are now better equipped to cope without Daniel Sturridge:
"The good news is that the current squad looks like it can cope. At least better than previous years, anyway.

"They have Mane, they have Firmino, they have Origi. There is Danny Ings, who played just a few minutes here. Lallana and Philippe Coutinho remain, while Wijnaldum adds a goalscoring threat from midfield."
ESPN's Tony Evans echoed:
"The new additions to the squad appeared to improve the team, and the movement and dynamism up front hinted that Daniel Sturridge might be less important to success at Anfield than expected."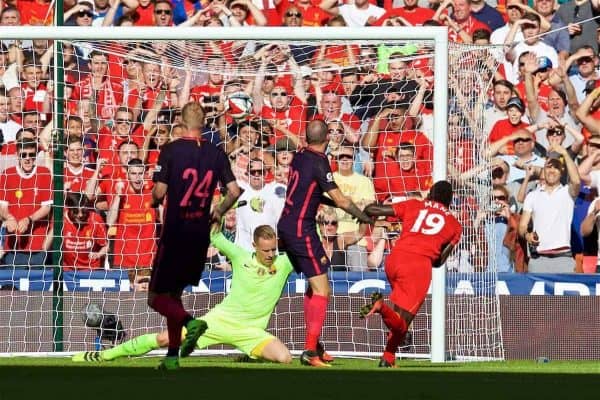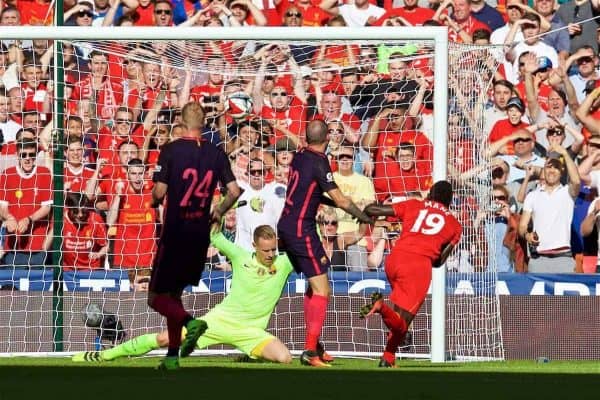 Numerous reporters focussed on the individual display of Mane, who notched his first goal for the Reds which capped off an impressive performance.
The Mirror felt he showed the Senegalese was worth every penny of the fee paid to bring him to Anfield:
"The £34 million ball of energy set about justifying his hefty price tag by creating an early chance for Georginio Wijnaldum and finishing a Liverpool counter-attack in 15 full-throttle minutes.

"His clever movement and workrate troubled the Barcelona defence all afternoon and injected pace and penetration into Liverpool's attack – qualities which have been missing since the departures of Luis Suarez and Raheem Sterling."
The Mail's Dominic King labelled Mane "the star of the show":
"Star of the show, without question, was Mane.

[…]

"If he continues to produce this type of form, though, he will make the investment look a bargain. The Senegalese forward never gave Barcelona's defence a moment to rest during the time he was on the pitch, his pace and energy keeping Liverpool on the front foot."
Jones said Mane "led the charge":
"Sadio Mane, the most expensive arrival of an intriguing summer, led the charge. The Senegalese forward picked up his first Liverpool goal, created another and produced a performance that offers real encouragement heading into the new Premier League campaign."
Wallace feels Mane will be central to the style Klopp wants in his first full season:
"Mane played on the right wing and his pace is key to the way Liverpool want to play."
Meanwhile, Price praised Lallana's performance in a deeper midfield role and felt he proved he can be utilised there when required:
"Lallana's work rate has never been questioned and his pressing won the ball back to kick-start Mane's 15th-minute goal.

"Lallana has been criticised for his lack of goals from an attacking midfield spot and is said to not have the extra yard of pace that is needed there.

"The 28-year-old thrived in a deeper role and we could perhaps be seeing him there a lot more ahead of the upcoming season."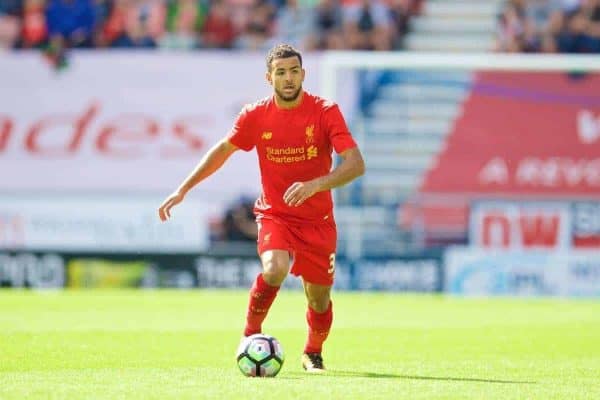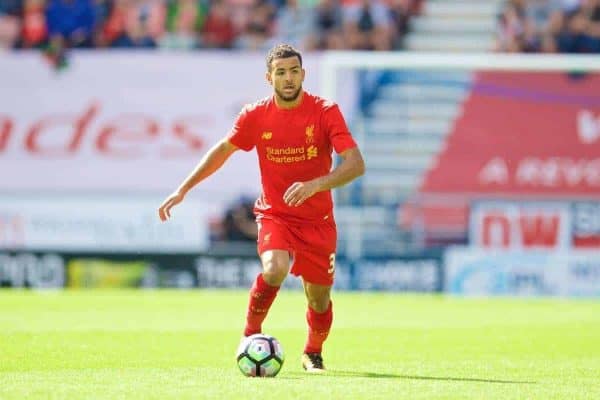 Evans, heaped praise on the second-half display of Kevin Stewart, who he feels has a role to play this season:
"Stewart, a 22-year-old whose movement and intellect would have delighted his manager.

[…]

"Stewart's combination of industry and invention boded well. He will have a part to play as the season goes on, even when the opposition is sharper and more aggressive than a preseason Barcelona side."
Meanwhile there were some reservations about James Milner playing at left-back.
Evans described Klopp's desire to play him there "questionable":
"Milner is smart, committed and a consummate professional, but the wisdom of playing a 30-year-old in a position that demands getting up and down the line with a burst of pace at both ends of the pitch is questionable."
Doyle noted:
"Milner was loving at first, racing forward during the early stages and operating more as a left-winger than defender.

"That, though, has been the entire issue with Moreno, whose attacking threat far outstrips his defensive nous."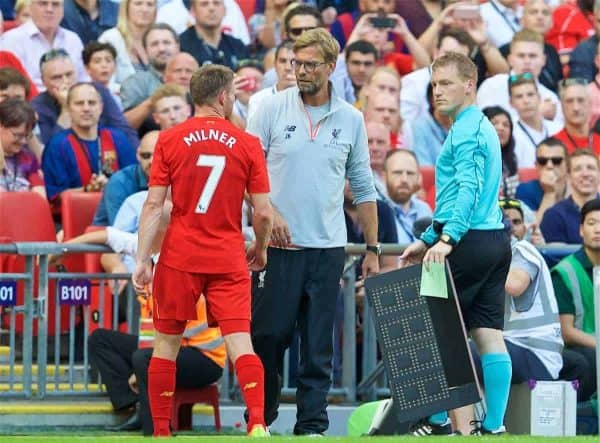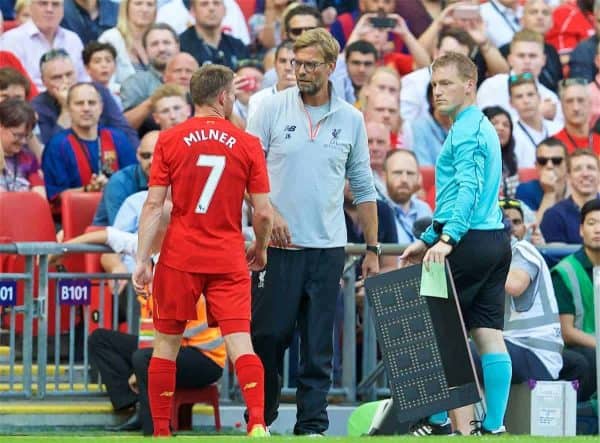 The Mirror wrote:
"Klopp still has a use for him – he wants to reinvent the midfielder… As a left back. But it doesn't work.

[…]

"It doesn't look good and Klopp may have to dip into transfer market."
Summarising a thoroughly enjoyable afternoon at Wembley, reporters felt it was a display that can spark a positive season for Liverpool.
Doyle assessed:
"Nevertheless, it would be churlish to deny this was anything but a hugely encouraging performance from his players."
The Independent's Mark Ogden felt that the win can provide a springboard for a strong title challenge:
"And having comprehensively seen off last season's La Liga winners, Liverpool can use this victory as the foundation for a sustained challenge for a first English title success since 1990."
Finally, King echoed:
"Again, it must be stressed this was a friendly and they embarked on a lap of appreciation around Wembley without any silverware. But, should these standards be maintained, that could change come next May."
---
---