With Liverpool taking on Mainz 05 on Sunday afternoon, we take a trip down memory lane to reflect on the last meeting between the two sides.
The Reds face Jurgen Klopp's former club in Germany this weekend, in what is Liverpool's final pre-season game of a non-stop summer.
It is a decade since the two teams met for the first time ever, prior to the 2006/07 season, on what was a humbling day for Rafa Benitez and his players.
It had not been the most convincing of summers back in 2006, following a strong 2005/06 campaign in which Liverpool finished third in the Premier League and won the FA Cup.
Despite back-to-back wins against very limited Wrexham and Crewe Alexandra outfits, they were then defeated by both Kaiserslautern and Grasshopper Zurich.
Although Reds fans had experienced some mediocre displays that summer, nobody predicted what would happen next.
Miserable Afternoon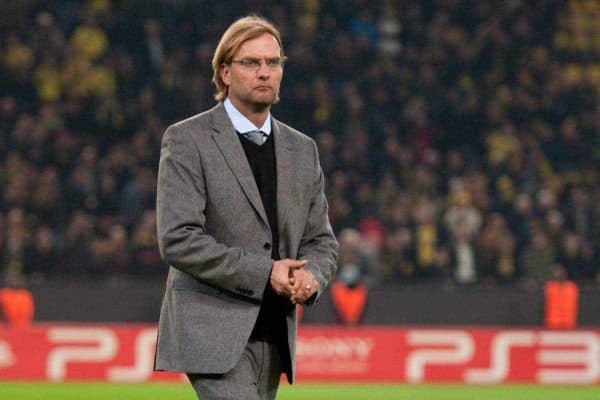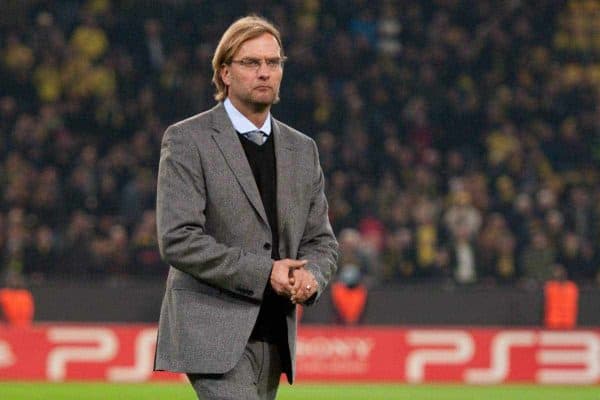 Mainz had established themselves as a Bundesliga side, following their promotion in 2004/05, and they had an exciting young manager by the name of Klopp at the helm.
Just 39 at the time, the current Liverpool boss was making a real name for himself in his homeland, and was only a couple of years away from starting a legendary spell in charge of Borussia Dortmund.
Liverpool went into the Mainz game as strong favourites to win, and unlike some of their previous pre-season matches, the Reds looked strong on paper.
Scott Carson was in goal, while a back four of Jan Kromkamp, Sami Hyypia, Jamie Carragher and Djimi Traore was solid, if not perfect.
Steven Gerrard and Xabi Alonso made up a world-class central midfield, while new signing Jermaine Pennant started on the right, with Boudewijn Zenden on the opposite flank.
Another new recruit, Craig Bellamy, was partnered in attack with Peter Crouch.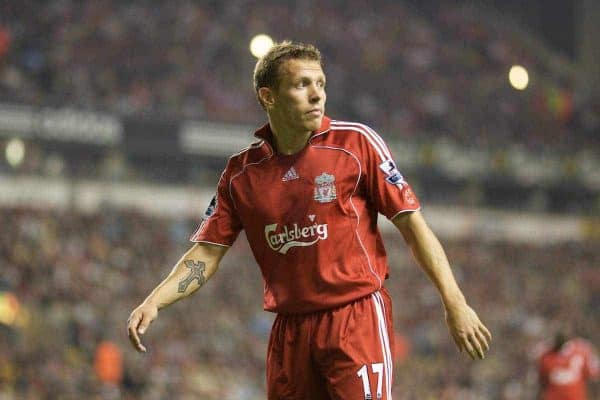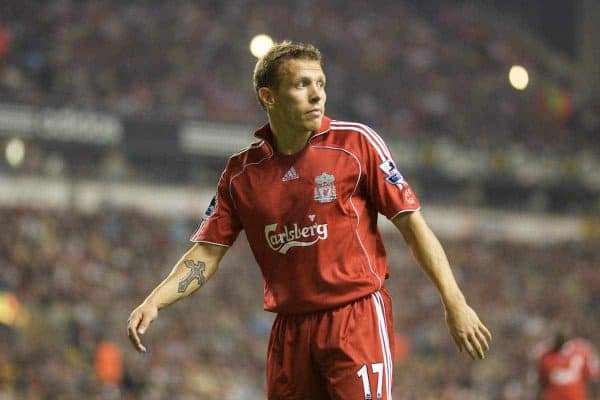 Quite how Liverpool managed to lose 5-0 to Klopp's men remains something of a mystery to this day, and one of the Reds' worst-ever pre-season results.
Incredibly, the match was goalless at half-time, although a tepid first-half performance from the Merseysiders saw them fail to register a single shot on target.
Gerrard, bordering on a one-man team at times during this stage of his career, managed a few forgettable efforts that missed the target, but there was little more from the Reds.
Mainz were ahead just a minute after the restart, with Markus Feulner finishing past Carson, following some questionable defending by Kromkamp.
Tobias Damm doubled the lead after yet more slack defending, this time by Anfield flop Gabriel Paletta, and while many key players had been taken off at half-time, there was still no excuse for what was happening.
In a humiliating final five minutes, Liverpool managed to concede three times, and the defending continued to be abominable.
John Arne Riise gifted Fatmir Pupalovic a third goal for Mainz, Chadli Amri made the most of Traore's poor attempt at an interception and Pupalovic put the icing on the cake with his second of the game.
It was a truly miserable result for Liverpool, and one that understandably raised huge concerns about the season that lay ahead.
What Happened Next?

Although pre-season left many worrying about what 2006/07 would have to offer at Anfield, it went to show that summer results can be meaningless.
Liverpool went on yet another fantastic Champions League run under Benitez, seeing off Barcelona, PSV Eindhoven and Chelsea to reach the final in Athens.
Sadly, AC Milan gained revenge for their unforgettable defeat in Istanbul two years earlier, with Filippo Inzaghi scoring twice in a 2-1 win.
In the Premier League, the Reds once again secured a top-four finish, coming third behind Man United and Chelsea, although a title challenge was never really on the cards.
Liverpool's FA Cup and League Cup hopes were both ended by Arsenal, with the Gunners sealing 3-1 and 6-3 wins, respectively.
The latter was a ridiculous game, with Julio Baptista netting four times for the visitors, just as Andrei Arshavin would do a couple of years later.
That Mainz defeat ended up proving irrelevant in the grand scheme of things, but it was still an afternoon that should haunt many who took part in it.
The German side had a very special manager at the time, in hindsight, and we now get to enjoy him for ourselves.
---
---