Following contrasting reports over a potential investment into Liverpool from a Chinese consortium, a deal is said to be "in discussion."
The state-backed group, China Everbright, were reported to be preparing an offer for a "substantial shareholding" in the club last week.
This came after LFC chairman Tom Werner stressed that "the club is not for sale," but "we could look at some small investment stake in the club."
FSG would only consider a deal "under the right conditions and absolutely with the right partner."
Some reports later claimed that Everbright's interest was not genuine but Inside World Football now claims a deal is "in discussion."
"The proposed £800 million acquisition is very much alive," writes Paul Nicholson, who adds "it is understood that the proposal has been made by Everbright and received by the owners."
Private equity firm PCP Capital Partners are said to be involved in a possible deal, with Everbright attracted by the decrease in the UK economy post-Brexit.
This report remains shaky, however, with Inside World Football not the most reputable source.
However, both the Financial Times and Sky News have carried the story, suggesting there is some weight, and a deal would suit both parties financially at this stage.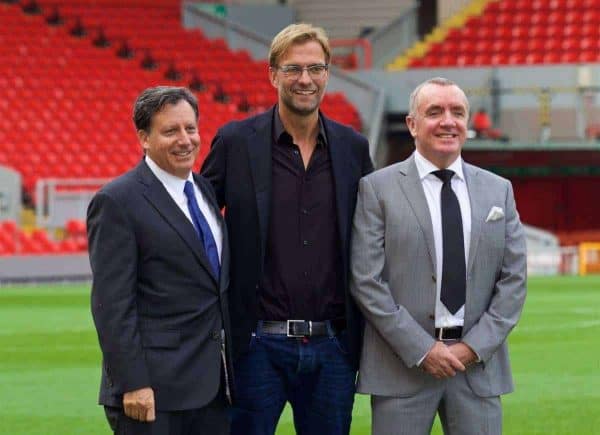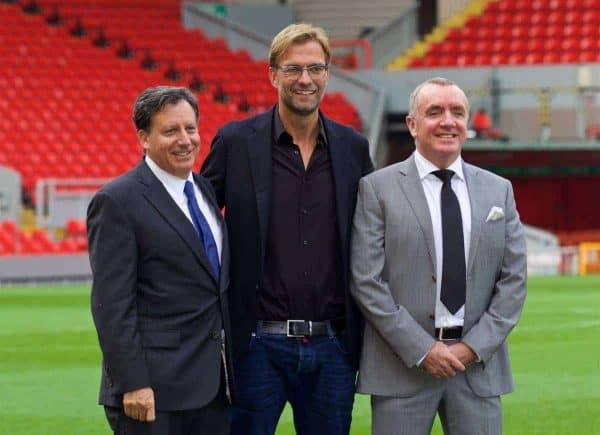 With FSG seeking a deal for naming rights to Anfield's redeveloped Main Stand, and with provisional plans to continue work on Liverpool's home stadium in the pipeline, selling a stake in the club would be a boost.
Werner, John W. Henry and Mike Gordon are clearly looking at ways to ensure Liverpool is a self-sustainable business, allowing Jurgen Klopp further leeway to build the club in his image.
The German recently outlined his ambition "to celebrate something each season over the next six years," after signing a new six-year contract in July.
He has so far made a profit in the transfer market this summer, but investment from Everbright would allow him further funds in terms of wages, according to Nicholson, which he is unlikely to turn down.
This is Anfield's Alex Miller recently reported that Main Stand naming rights are not set to be finalised until 2017.
So don't hold your breath when it comes to further investment, though all signs seem to point to a likely bid from Everbright in the future.
---
---