Liverpool's Premier League opener against Arsenal is now within touching distance, with a number of places in the starting line-up up for grabs.
This summer's pre-season action has felt never-ending, with the last of nine friendlies for the Reds taking place at Mainz on Sunday.
The 4-0 defeat was a disappointing way to bow out, but very little should be made of the result, given the weakened team fielded, and Saturday's excursions against Barcelona.
One player who has shone throughout the summer – especially in the eyes of the manager – is Roberto Firmino.
Jurgen Klopp lauded the 24-year-old's impact in pre-season, following the 4-0 thrashing of Barcelona, singling the forward out for special praise.
"[Sadio] Mane was great, but Roberto Firmino is man of the pre-season for me," Klopp gushed.
"From the very first game he has been performing, even if he has not scored. What a worker!".
With the crucial 2016/17 curtain-raiser against Arsenal looming, Klopp must decide who leads the line at the Emirates, and Firmino looks to be the front-runner.
Thriving as a No.9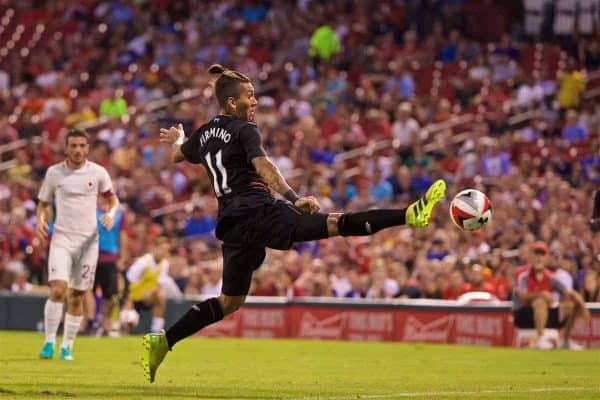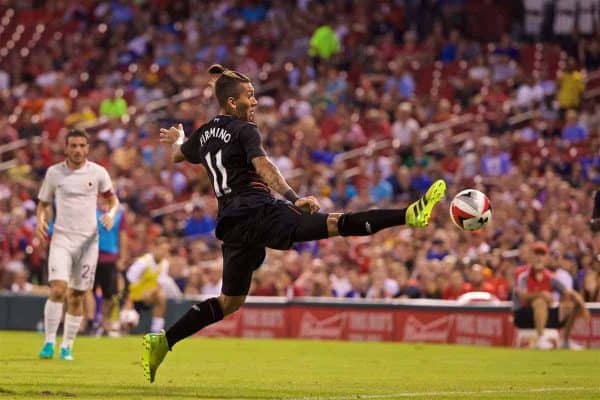 For much of the summer, Klopp ditched the 4-2-3-1 formation that has often been associated with him throughout his managerial career.
Instead, a 4-3-3 was deployed for the majority of matches, meaning no place for a No.10 – a duty invariably given to Firmino last season.
While some feared for the Brazilian's place in the team, his summer performances in a No.9 role perhaps hints at where Klopp intends to use him in his second season at the club.
The Brazilian played as the main forward at times last season and lined up in the role against Tranmere Rovers, Fleetwood Town, Wigan Athletic, Huddersfield Town, Chelsea and Barcelona.
Though a completely different striker to Daniel Sturridge or Divock Origi, he brings his own attributes to the team – most notably his intelligent pressing.
Liverpool arguably don't possess a more intelligent footballer in their ranks, with Firmino's greatest strength is his ability to make things look so simple.
Proof of this was shown in the lead-up to Sadio Mane's opener against Barcelona on Saturday.

His clever movement allowed Adam Lallana to find him in space on the right, and some neat trickery and a subtle return pass to Lallana allowed the Englishman to set-up the on-rushing Mane to score.
The former Hoffenheim man was superb throughout against the Spaniards, and he showed exactly why he can excel leading the line.
He may not have the pace of Origi, therefore negating his ability to stretch the opposition defence, but he has far more creativity than his teammate.
Similarly, he lacks the goalscoring pedigree of Sturridge, but brings a greater team ethic, in terms of work-rate and unselfish off-the-ball work.
This is not to say Firmino will be first-choice up front all season long, by any means, but for now it looks like the right call.
Sturridge & Origi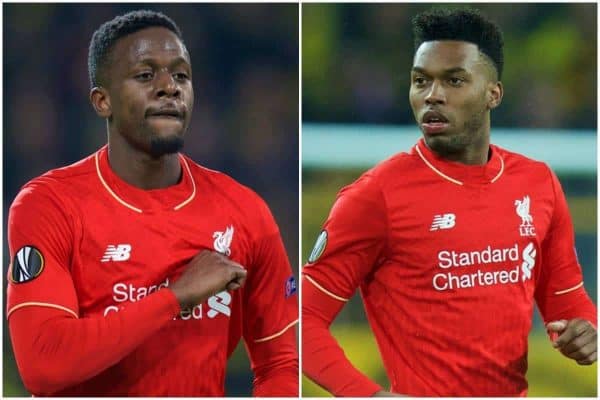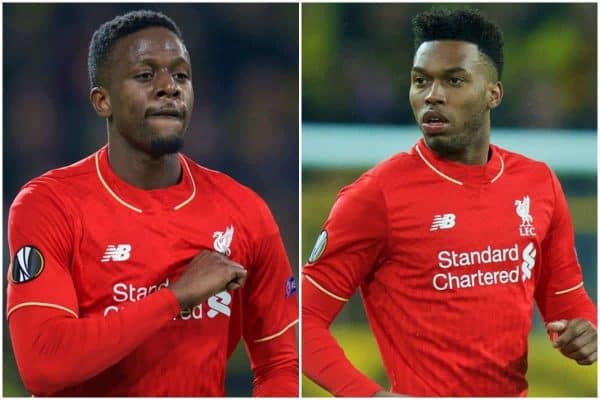 Much of the summer debate has been whether it would be Sturridge or Origi who get the nod in attack against Arsenal, but neither look as primed as Firmino at this moment in time.
Sturridge is very unlikely to be fit for Sunday's clash with the Gunners, having suffered a hip injury last week.
Even if he did recover in time, rushing such an injury-prone player back won't be happening. The 26-year-old needs to be monitored far closer than the rest of his teammates, which is exactly why he has been on his own special training programme this summer.
Origi is also not quite ready after a late return due to his Euro 2016 participation – despite the Belgian showing glimpses of his enormous potential during recent matches.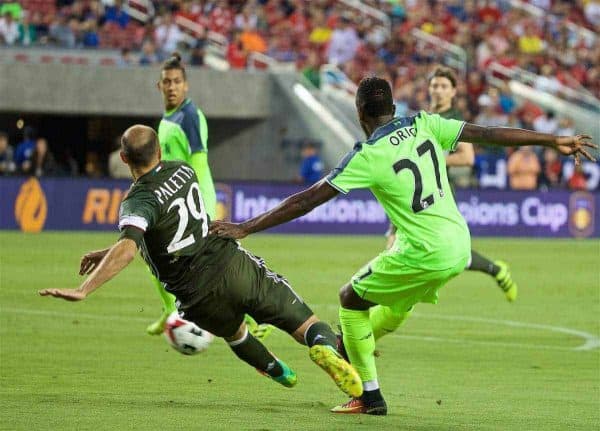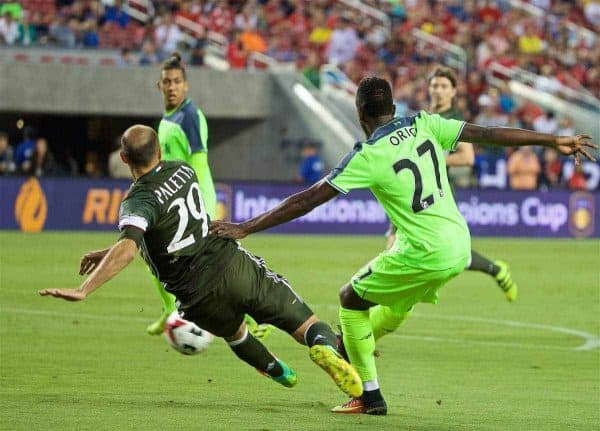 Expertly-taken goals against both AC Milan and Barcelona perfectly highlighted the youngster's brilliance, but he still looks a little under-cooked.
The striker had an extended summer break, due to his Euro 2016 commitments with Belgian, so his fitness levels are not close to Firmimo's yet.
In contrast, Firmino had no international commitments, and has been a part of the squad since day one this summer. He is ready to go.
It is easy to forget about Danny Ings, who has also been around since the first batch of players returned to pre-season training.
The 24-year-old has not exactly set the world alight this summer, however, and it would be staggering if Klopp opted for him instead of Firmino against Arsenal.
No-brainer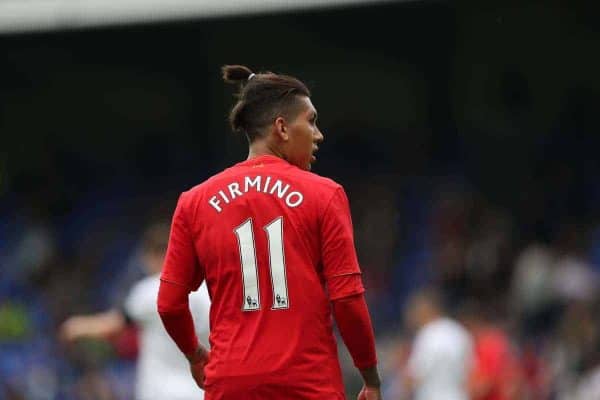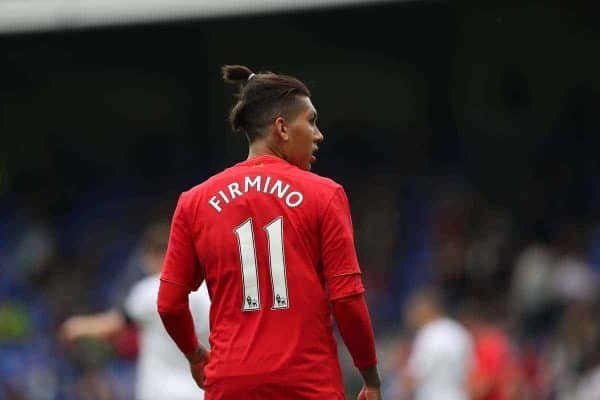 Arsene Wenger is having rotten luck with injuries at the heart of his defence, with Laurent Koscielny, Per Mertesacker and Gabriel all out of Sunday's game.
Liverpool have a real chance of nicking a win in north London, and Klopp would be mad not to start the striker most ready to wreak havoc.
Firmino is that man, following a summer of reaching peak fitness and playing consistently well, and he will fancy his chances against a Gunners back-line likely to include Calum Chambers and new signing Rob Holding.
His ability to interchange with others has been very effective in Klopp's 4-3-3, and the likes of Mane, Lallana and Philippe Coutinho must love playing alongside him.
Firmino isn't always perfect, and does have the ability to lose the ball rather cheaply on occasions, but he is becoming more and more influential in a Liverpool shirt.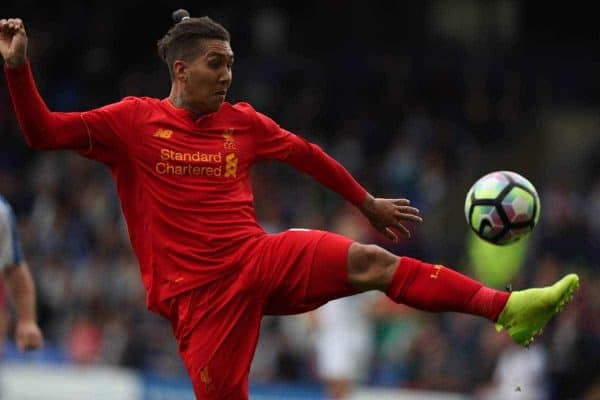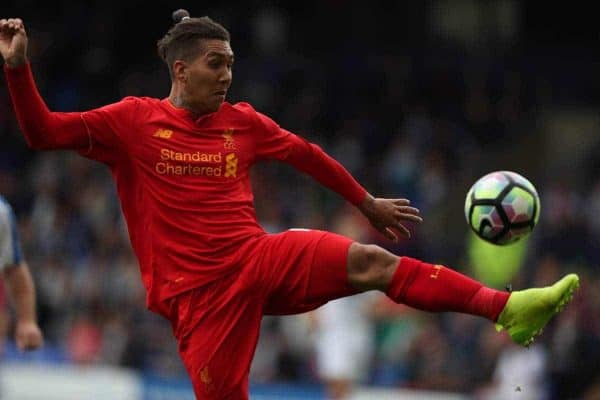 This could be a huge second season for him, and even if Sturridge or Origi do eventually lead the line, there should always be a place for him somewhere in the team.
Origi is the perfect man to bring on after an hour on Sunday, when Arsenal legs are tiring, but he is not fit enough to merit a start.
Sturridge, meanwhile, is unlikely to feature prominently in the opening weeks of the season – Klopp is right to wrap him in cotton wool for the time being.
While new signings and youngsters have often earned more headlines during the summer, Firmino has been a figure of consistency.
Klopp knows exactly how key he has been, and he looks set to be Liverpool's No.9 for what promises to be an intriguing showdown with Arsenal this weekend.
Potential LFC XI vs. Arsenal: Mignolet, Clyne, Lovren, Klavan, Moreno, Can, Lallana, Wijnaldum, Mane, Firmino, Coutinho.