The shock news that Jurgen Klopp is considering sending Mamadou Sakho out on loan this month is a decision that makes little sense for most supporters.
Not many would have predicted the story that broke on Monday evening, ready for Tuesday's papers. The majority of Reds supporters responded with a mix of bafflement at the news that Sakho looks set for a spell away from Anfield, and it is a decision that is hard to fathom.
https://twitter.com/jacklusby_/status/767838901335719940
To many, it felt like added salt in an already gaping wound following Saturday's woeful showing at Burnley. New season optimism is on the wane and it's not even September.
Nobody saw this coming, with the Frenchman generally seen as a definite starter when fit.
But Klopp is reported to have made his mind up. So what's caused such a decision from the manager?
Sakho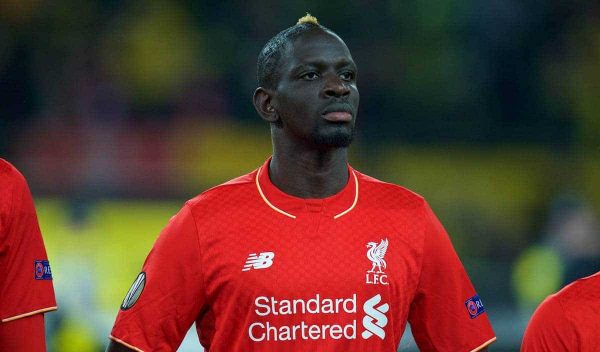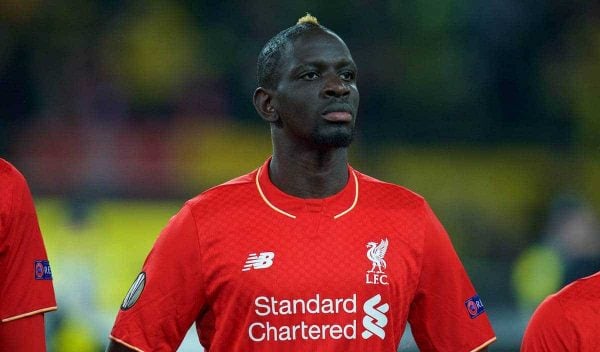 We all know that Sakho has split opinion since arriving from Paris Saint-Germain in 2013, but whether or not you think he is Liverpool's best centre-back, loaning him out makes absolutely no sense.
The 26-year-old produced some of his best performances, and the best from any individual Liverpool defender, under Klopp last season.
He was colossal in the Premier League victories at Chelsea and Man City, and an immovable object in the Europa League clash with Man United at Old Trafford.
His failed drugs test after that game in March, for which he was eventually found innocent of any wrongdoing, saw him miss the remainder of last season and his influence was badly missed – particularly in the Europa League final.
Sakho is also a strong character and someone who leads the team – an area where Liverpool continue to be lacking.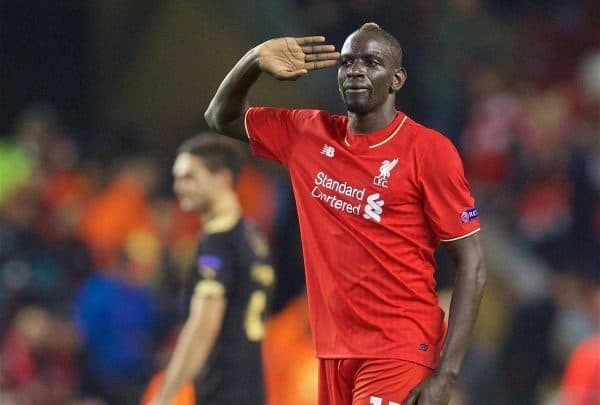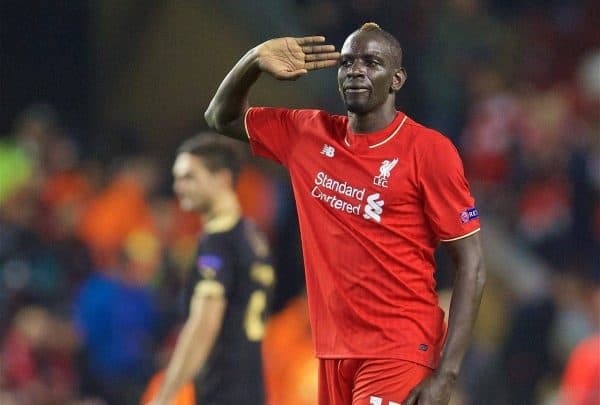 The Reds look more slick with him in the team – ironic, I know, given his awkward gait – with far more speed and purpose to their passing.
The former PSG captain isn't perfect, we all know that, but he is still superior to Dejan Lovren, who has not started the season particularly convincingly.
Should the Frenchman leave for pastures new, Liverpool's centre-backs will be Lovren, new signings Joel Matip and Ragnar Klavan and a hugely inexperienced Joe Gomez. The latter trio have a combined two Premier League appearances at centre-back (both Klavan for the opening two games).
Think what you like about Sakho – just please don't claim that there is some sort of hidden agenda here – but the Reds will be worse off without him than with him.
But something(s) must have happened to change Klopp's plans. Having handed Sakho the number 3 shirt in pre-season and all-but admitting Klavan was backup to him at left centre-back, the plan now appears to be ripped up with a little over a week of the window remaining.
Klopp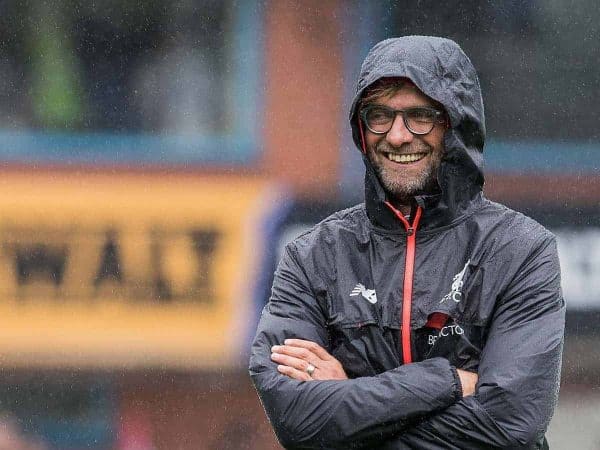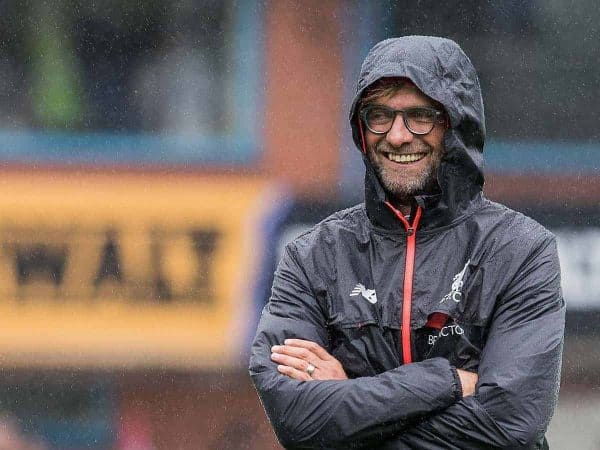 What must be stressed is that fans often have no idea what exactly is happening behind the scenes at Liverpool.
We get a good idea on occasions, depending on the information the club feeds to certain journalists, but a lot of it is still guess work.
It is easy to forget that Sakho was sent home from Liverpool's tour of the United States prematurely, with his poor behaviour cited as the reason behind Klopp's decision.
The Reds boss is not one to put up with an erratic presence in the dressing room, with his brilliance coming from having an entire squad pulling in the same direction.
Perhaps Sakho's conduct hasn't improved since being sent home. Perhaps he isn't showing the levels of dedication required to be a Klopp success story. Perhaps he's been a nuisance back at Melwood while sidelined through injury.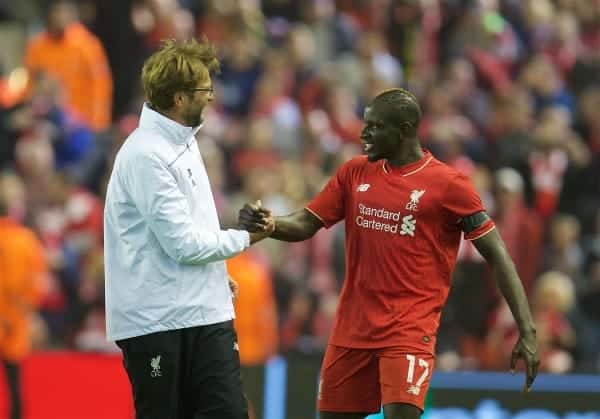 There is also a possibility that this is simply clever mind games from the manager. This could be Klopp sending a message to Sakho via the media, as a way of saying "sort it out, or get out".
On the flip side, this may just be an error of judgement by Klopp, and a decision that could well come back to haunt him.
All great managers make the odd mistake during their careers. Even Bob Paisley and Bill Shankly admitted to making mistakes, it happens.
Klopp's cloak of invincibility may have slipped a little in the eyes of some in the last week, but he remains as someone who can take Liverpool back to the top of English football. Hopefully.
We should ultimately respect his decision, and hope that it pays dividends in the long run.
Reinforcements Required

The big concern is over whether Klopp is lining up another centre-back in place of Sakho.
As mentioned, the current defensive options do not exactly leave you expecting cleansheets galore this season, and five goals conceded in two games so far prove that.
Lovren has improved immeasurably in the last 12 months or so, and deserves huge praise for responding after a tough start, but he is still a shaky presence at times.
Klavan showed his limitations against Burnley, defending woefully for Andre Gray's goal and being run ragged by the Burnley striker all afternoon.
He is a squad player, not someone who should be playing every week.
Matip will likely take time to adjust to the frenetic nature of the Premier League, particularly after injury, so don't be expecting Sami Hyypia-esque performances from him any time soon.

Gomez is another option, once fit, but is still very much a work in progress, while Liverpool shouldn't be in a situation where Lucas Leiva can fill in at the back.
A Sakho replacement has to be brought in – someone who can thrive as a regular left-sided centre-back.
If Klopp doesn't address this issue, it seems hard to see Liverpool's defensive woes going away any time in the near future.
Few pieces of transfer news have been as head-scratching and frustrating as that of Sakho's possible Anfield exit, and the next week or so will be very interesting.
Klopp is a man to be trusted, and he will have his reasons for letting Sakho go – if that is even the plan – but it feels like arguably his biggest mistake as Liverpool manager to date.
You don't send established players out on loan, if you really see them as integral squad members moving forward.