Liverpool midfielder Adam Lallana believes the 4-1 win over Premier League champions Leicester is the benchmark for all home performances now.
The Reds finally returned to Anfield after the new £115 million Main Stand was opened for the first time and to mark the occasion they put on a show of breathtaking football at times.
Roberto Firmino opened and closed the scoring, with Sadio Mane enhancing his reputation as one of the buys of the summer with Liverpool's second and Lallana himself scoring the important third.
"Collectively as a team I thought we were outstanding," Lallana said.
"We got the two goals in the first half, but let them back in with some sloppy play from ourselves.
"It was no-one's fault and as a team we probably didn't manage the game as well as we should have at 2-0 and gave them a few sniffs.
"We said that at half-time and I thought in the second half we were outstanding again, on the front foot and got the goals at the right time.
"We've set the tempo for what we want Anfield to be like this season."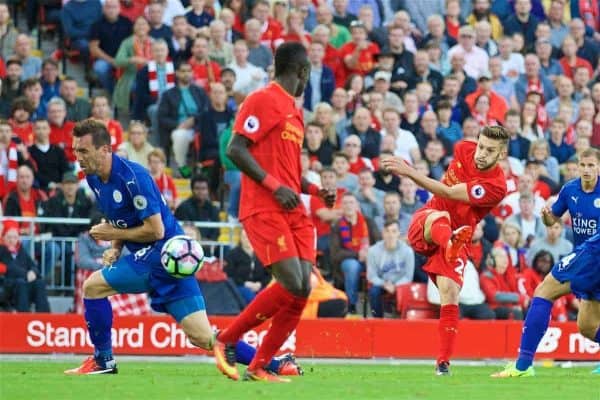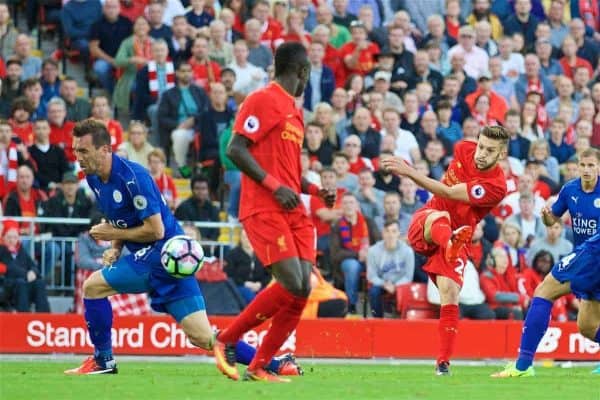 Lallana's goal was his third in six matches for club and country, a tally which last season took him until January to achieve.
He is benefiting from being handed a deeper role than he has previously played as part of a three-man midfield and also from the improvements being made under manager Jurgen Klopp.
"It feels good," he told LiverpoolFC.com.
"We've got world-class players out there and, irrelevant of what position you're in, as long as you're working hard for each other and creating chances, that's what feels good.
"Everybody was getting chances. It wasn't just myself, Sadio, Firmino, Daniel and Hendo at the end had a good chance.
"There was a good feeling as a team, which is what we want to get, some consistency at home."