With the opening of the new Main Stand last weekend, there's been plenty of talk among Liverpool fans on the club's plans to expand the Anfield Road End. Here's what you need to know.
When Liverpool announced the plans for the overall expansion of Anfield, in April 2014, there were two phases announced; phase one was the Main Stand; phase two the Anfield Road End.
Phase one started immediately and will be officially complete in January next year, once the internal areas of the Main Stand are complete.
Phase two has never had a planned start date or completion date, but LFC do have outline planning permission for the expansion of the Anfield Road End – that planning permission has been in place since April 2014. Anybody claiming these plans are new, is wrong.
Liverpool always explained that a decision on the expansion of the Anfield Road End would be made once the Main Stand was complete and dependent upon factors at the time. A sensible approach.






The expansion of the Anfield Road End would add a further 4,800 seats, taking the stand's current capacity from 9,074 to 13,860 and the overall stadium capacity to around 58,800.
It would also see Anfield Road the road itself closed off, and the away fans moved back to the other corner of the stand, nearer to where the away coaches arrive on Arkles Lane.
The best part of the potential phase two is that all additional tickets would be general admission tickets, not hospitality.
There would be 50 new disabled spaces added too.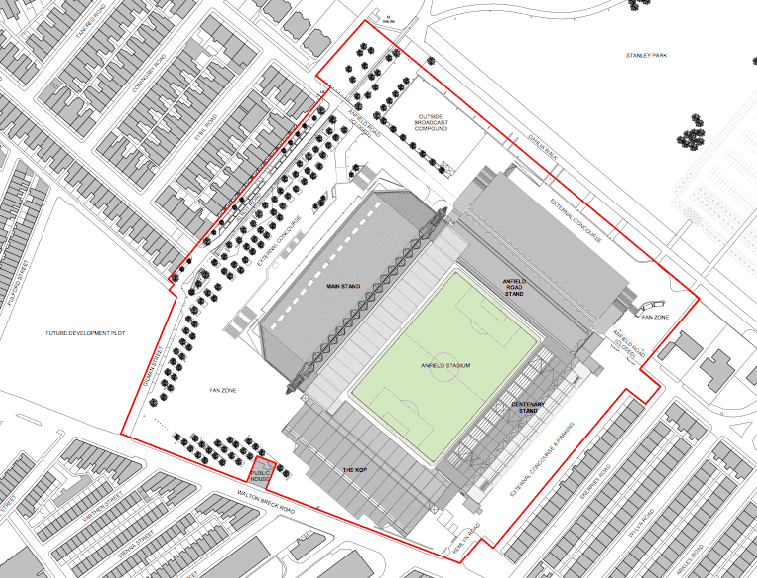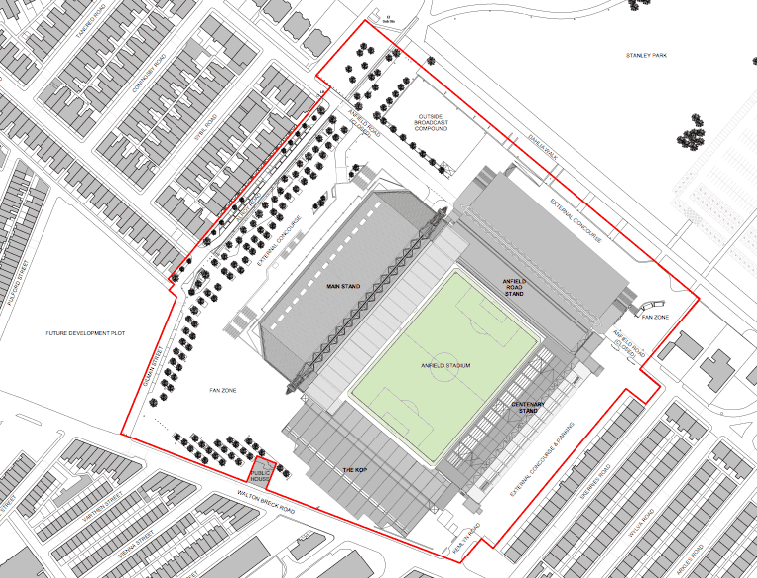 The planning application includes the option for eight apartments in the upper level of the stand, or alternatively commercial space.
The expiration date of the outline planning permission is September 2017, which means Liverpool have a year to submit a further application for more details on the design, or the outline approval would end.
If LFC submit the additional application, they then have two years to commence building, meaning construction on the Anfield Road End would be needed to be started by late 2019 or earlier.
With the Main Stand taking almost two years, a similar timescale seems likely for the Anfield Road End, which would have a similar three-tiered design and be a similar height.
What all this means is, Liverpool must submit further application within the next year, so we should have an idea of the phase two plans within the next 12 months!
Of course, the owners may change their approach or plans, or new investment into the club could alter plans too, but that's the current situation. Phase two has been outlined since the start, but no dates have ever been planned as yet.
There are absolutely no plans to expand either the Kop or Centenary Stand.