A contentious position ahead of the 2016/17 season, full-back has become a hugely important outlet for Liverpool under Jurgen Klopp.
Question marks over the quality of Alberto Moreno and the failure to sign a new left-back pervaded the summer, while a lack of cover for Nathaniel Clyne remained an underlying issue.
But eight games into the new season and Klopp looks to have struck upon a fine balance at full-back.
Installing James Milner as his first-choice left-back, complementing the hugely dependable Clyne in a new-look back four, Klopp has seen his Liverpool side produce an impressive run of form.
Most prominent in the Premier League, the Reds' full-backs have provided a cutting edge that few will have expected—and here we analyse just how important Clyne and, more so, Milner have been.
Goals
There is a similarity between the opening goals against Leicester City and Hull City, with Milner receiving the ball wide and feeding it infield to Roberto Firmino/Philippe Coutinho.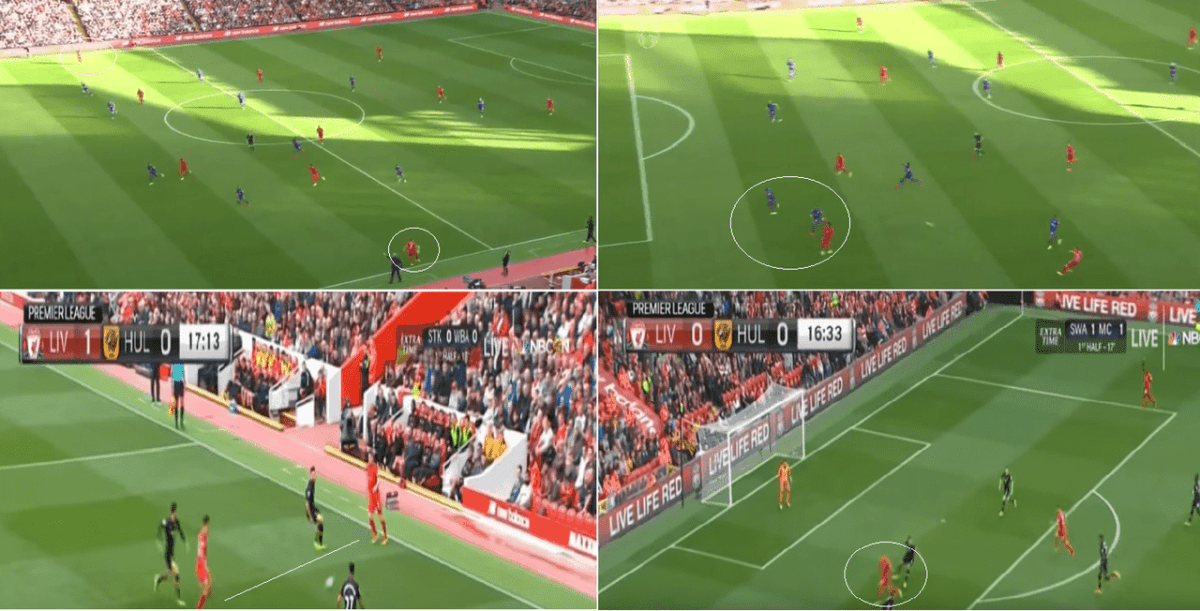 The striker then made the diagonal run to open space inside for the runner to exploit and, in the Leicester game, score, and in the Hull game, make the pass into Adam Lallana.
Milner's Positioning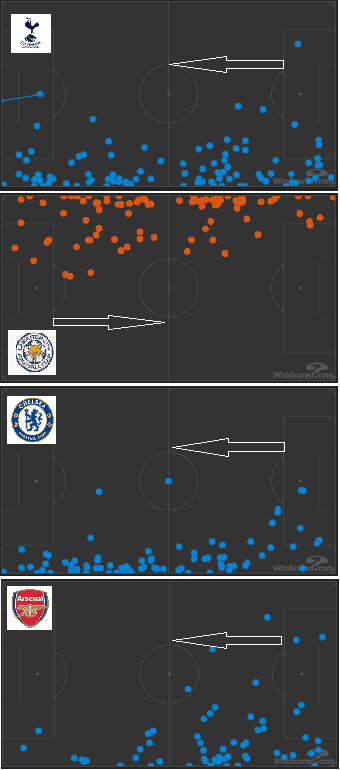 The Arsenal game is included to see Moreno and then Milner against Spurs, Leicester and Chelsea.
The striking thing is that there are plenty of touches very high and very wide for a right-footed midfielder.
Whilst Milner is the type of player who would naturally like to come inside, he has been very disciplined in holding his position.
Clyne & Milner
The weekend Liverpool played Leicester was also when Man United played at home to Man City, so we looked at United's full-backs, Luke Shaw and Antonio Valencia, given their attacking propensity.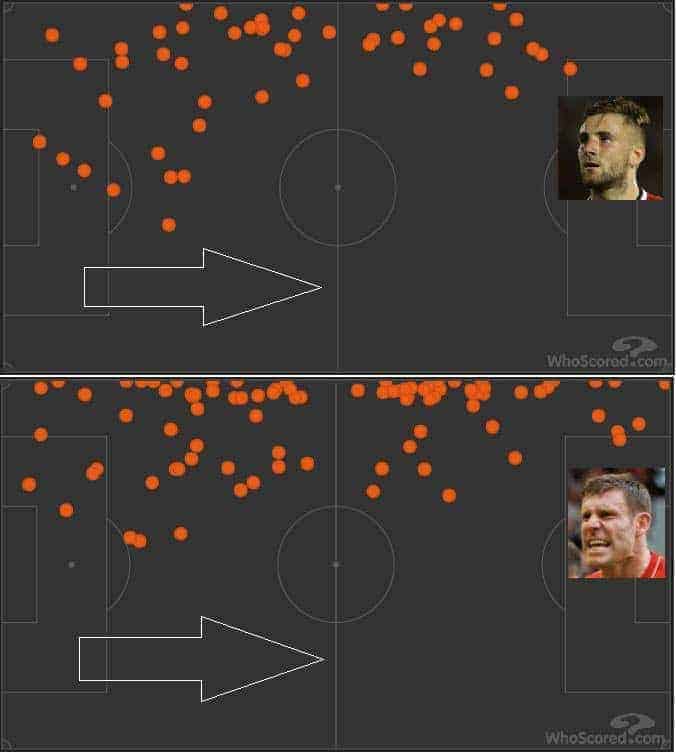 There is contrast between Milner and Shaw on the left side and how wide their touches are—midfielder vs. natural left-back.
The difference is not so much on the right side in terms of the wide attacking touches but this is comparing a full-back against a player that is a more natural winger.
Pass Combinations
Up until the Hull victory, no Liverpool player had more touches of the ball in any game than Milner.
Looking at the passing combinations, the linkup play between the full-backs and Liverpool's wider midfielders is right up there.


Also circled (in red) are similar combinations from the opposition and they are not as prevalent as those involving Milner or Clyne.
Similarly, we looked at City's pass combinations and unsurprisingly, the ones that dominate are goalkeeper to centre-back, and centre-back to full-back.
What we are seeing is not a one-off but a consistent trend, Liverpool are using the full space of the pitch by getting their full-backs involved quite a lot.
Discipline Over Attacking Might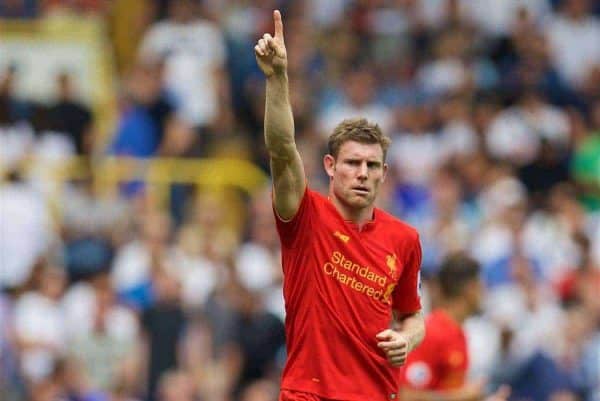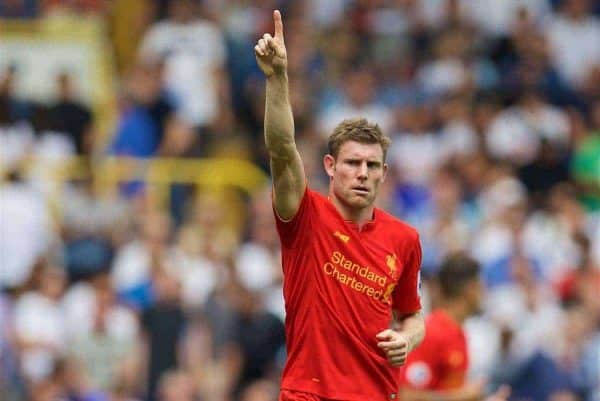 It seems that both full backs are asked to get high and stay wide to offer width to stretch teams. Liverpool feed them the ball regularly, leading to plenty of linkup play with the creative midfielders.
Building up play down the channels rather through the middle can help pull and stretch the opposition's shape; this can create space and then getting the ball to the likes of Firmino, Coutinho, Lallana and Sadio Mane will see us create chances.
Having two steady seven-out-of-10s with the discipline to hold that shape and play intelligent passes seems to be suiting us rather than rampaging full-backs.
If one of Milner or Clyne got injured, it may be the case that Jordan Henderson is asked to fill in at right-back, with Milner or Clyne operating at left-back.
* Graphics and statistics via WhoScored and FourFourTwo StatZone.