Liverpool midfielder Marko Grujic has revealed he is working on his physical preparation after making the move from Red Star Belgrade this summer.
Grujic made the step up from Serbian SuperLiga in July, joining the Reds in a £5.1 million deal after spending the second half of 2015/16 back on loan with Red Star.
While the 20-year-old dominated the top flight in his homeland, switching to the demands of the Premier League has proven a culture shock.
He has made just two appearances for Jurgen Klopp's side so far, despite impressing throughout pre-season, with his first start coming away to Derby County in the League Cup on Tuesday night.
Speaking after that 3-0 victory, Grujic admitted he was looking to "do more in defence," aiming to bulk up to adjust to life in English football.
"When I came from the Serbian league, I didn't really do a lot of defensive things. I know that," Grujic told the Liverpool Echo.
"The coach here wants me to do more in defence. He has said that.
"I am trying to work on those kind of things, and adapting to those demands.
"Everyone knows that the Premier League is of the highest standard. It's very fast, very physical, especially for young players.
"The key thing is that I continue to work in the gym, to work on the physical side of my game.
"I have been focusing on that with our coaching staff at Melwood.
"I am always in the gym before training, doing some special exercises. I know how important that is."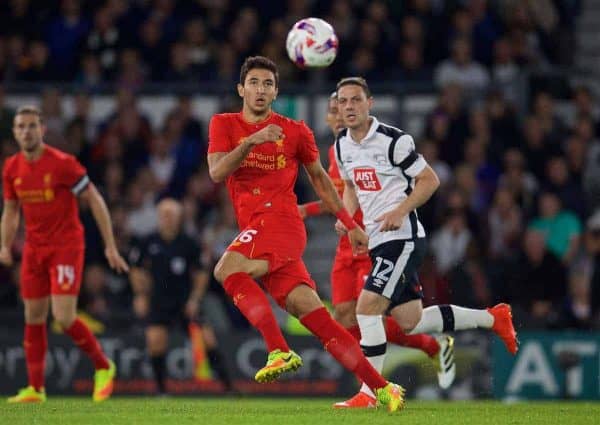 Grujic has already noticeably grown in stature since moving to Merseyside, and will grow to be a formidable physical prospect owing to his 6'3″ frame.
Operating in the box-to-box role in Klopp's three-man midfield, as he did against the Rams at Pride Park, this could draw comparisons to the likes of Yaya Toure and Mousa Dembele.
This is his aim, as he continued to explain how this role is what suits him best in the middle of the park.
"I see myself in the position I played against Derby. We had Lucas behind, with me and Hendo further forward. That's my best position in midfield," he added.
"Those players help me in every single training session.
"They have many, many games in their legs so it is important to listen to them and learn from them.
"During training sessions I am always speaking with Hendo, with Lucas, with Dejan Lovren who has really helped me to settle in.
"You have to learn from these experienced players.
"I am still learning, and I can improve every aspect of my game, but I am in a good way at the moment."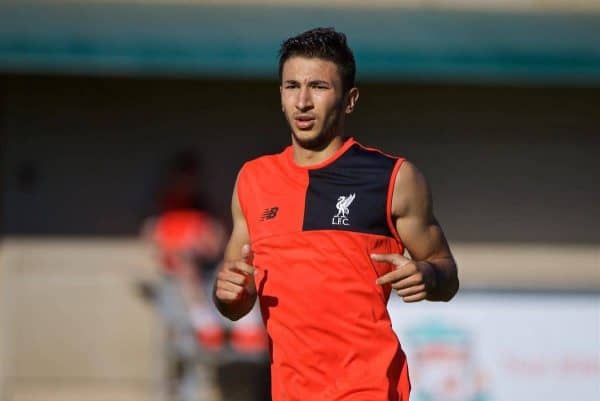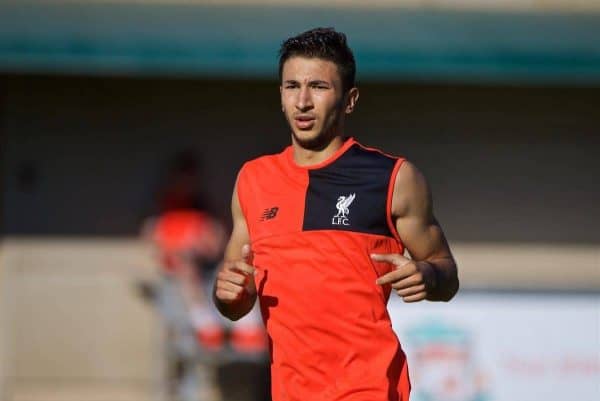 Grujic has previously stressed that next season will be when supporters begin to see the best of him, but adding another option alongside the likes of Adam Lallana and Georginio Wijnaldum is invaluable.
The SuperLiga champion can hope to challenge Klopp's first-choice box-to-box duo, with the returning Emre Can also pushing for a starting role, and this healthy competition will be key.
Klopp's squad options continue to blossom at this early stage in 2016/17, and Liverpool can benefit hugely as a result.