Jurgen Klopp has explained his decision to turn down other offers to become Liverpool manager, saying he "fell in love" with the club.
Klopp arrived on Merseyside in October, and has already struck up a remarkable bond with the Reds' supporters.
Leading his side into his first full campaign in the Anfield dugout, expectations are high, but speaking to the Mail this week, Klopp stressed that he is the right man for the job.
This comes due to his affinity with the club, its supporters and the city of Liverpool, mirroring his spells with Mainz 05 and Borussia Dortmund.
"Without being the most confident person in the world, I think I am the right person for Liverpool," he said.
"I can't score goals and I can't make saves. I am not saying I am the best manager in the world, either.
"But I'm quite good and I am one of those managers who is really interested in structure.
"I don't sleep too long. Here is a moment when the club needs consistency in this chair—they need the right person and I am the right person, because most of the time I am really serious, but normal.
"I am not saying there was no-one else around. The club would have found another manager, and I would have found another job—maybe an easier job.
"But I liked this club before I came here. It wasn't a big decision for me.
"It was the only club that could have broken up my holiday. I had enough offers, I was saying 'no, no, sorry, not now…'."
"Then came Liverpool. And I know how this sounds, and what people will say, but I fell in love."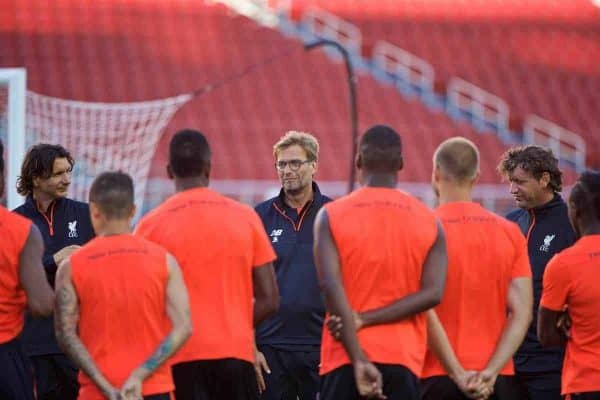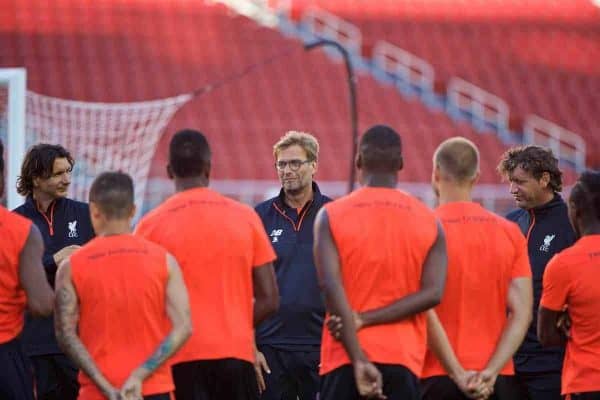 "We can start with the colour," he explained, when asked what caught his eye on moving to Liverpool.
"Then the stadium, the people in this club. I am not the sort of person who comes in and says 'you—sacked'.
"That is not me, 'don't like his face, don't like his face…' I like to give first, second, even third chances.
"We are human beings. If I was judged on my first mistake, I wouldn't be here.
"So I felt faith, and that is how life should be."
The faith of Liverpool owners Fenway Sports Group was underlined this summer, when Klopp and his backroom staff were handed new six-year contracts, less than 12 months after arriving.
In the transient, relentless world of modern football, this shows a staunch commitment, and Tom Werner and John W. Henry have made the right choice.
Tying down a manager with such a faith in Liverpool as a club, and as a city, and with such pedigree, is a wise move, and to secure consistency, Klopp is the ideal manager.
---
---