Liverpool's squad does not feature an outfield player over the age of 30, showing the youthfulness and bright future ahead.
Moments such as these should be enjoyed as a Liverpool supporter. We have had to put up with plenty of mediocrity since those glory days of the 1970s and 1980s, with only a smattering of brilliance thrown in since 1990.
Klopp's Reds have been a pleasure to watch so far this season, blowing teams away with a fascinating blend of fast-paced attacking football, perfectly-drilled pressing and general intensity both on and off the ball.
Only Man City can claim to be as entertaining at present, and while some will be quick to write Liverpool off because of an apparent inconsistent nature, the fact that the bookies have us as second-favourites for the title speaks volumes on this occasion.
This is a side that feels as though it is at the start of something special – and it is.
Klopp's Revolution Still In Its Infancy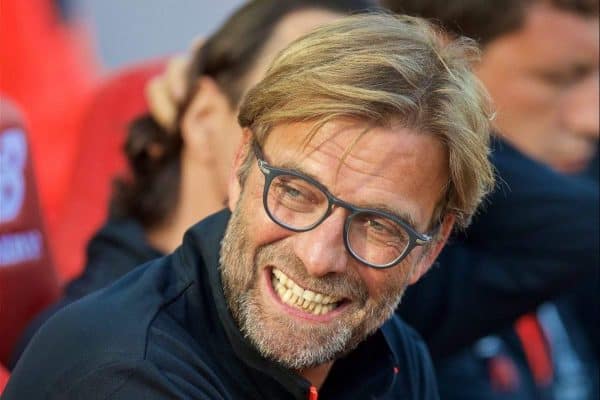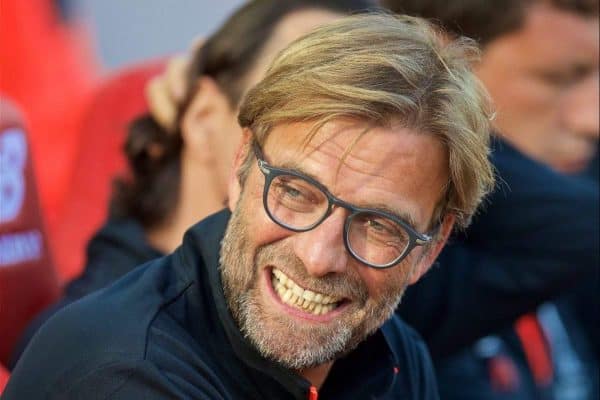 Amazingly, it is still less than a year since Jurgen Klopp took charge of Liverpool – his appointment was confirmed on October 8th – but he has already made giant strides.
It was always going to take a little time for the German to settle, get his methods across to his players and pick up the positive results Brendan Rodgers failed to achieve in his final year at Anfield.
Despite a lack of time on the training ground, injuries to key men and having to field players he didn't necessarily rate, Klopp still managed to lead the Reds to two cup finals.
He lost both, of course, but in the long run, that disappointment will only act as inspiration to the manager and the players.
The skeptics among us were concerned by those final defeats to Man City and Sevilla, and the eventual eighth-place finish in the league, but it was always clear that Klopp's first season was something of a learning curve for all.
Having had a full pre-season to work with his players and bring in who he wants to bolster his squad, we are now seeing a new look Liverpool.
Klopp's style of football is impossible not to warm to, and for the first time in a long time, Liverpool are both feared and envied in equal measure.
The most exciting thing about all of this is that this is such early days in Klopp's tenure.
Klopp's Young Guns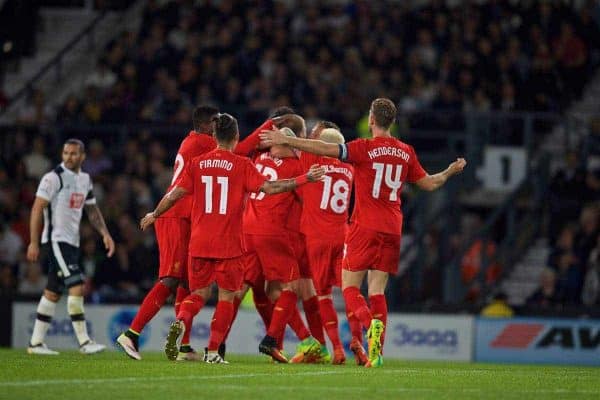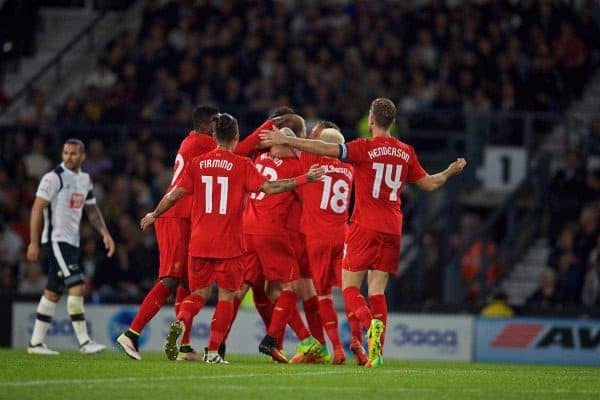 Another reason why fans of both Liverpool and their rivals should feel so exhilarated and terrified, respectively, is the age of this current Reds squad.
In the win over Hull, only three of the starting eleven were over 26, one of which was Ragnar Klavan, who is unlikely to be a regular this season.
James Milner (30) and Adam Lallana (28) were the other two, but they are not exactly footballers with creaking limbs. In fact, they are among the fittest players at Klopp's disposal.
Lallana did not play in the Premier League until he was 24, so his body will be nowhere near as tired as someone like Cesc Fabregas, who is only a year older but played for Arsenal when he was 16.
Everywhere you look in Liverpool's squad, there are players still years from their prime, and if the majority of them can remain on Merseyside for the next several years, the sky is the limit.
Loris Karius (23), Nathaniel Clyne (25), Joel Matip (25) and Dejan Lovren (27) all have time to improve in their respective defensive roles, and Alberto Moreno (24) should also not be written off just yet.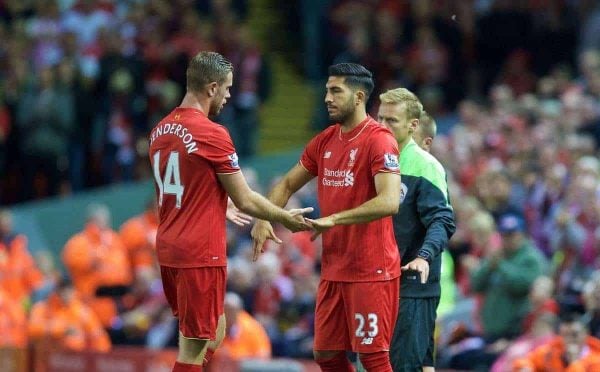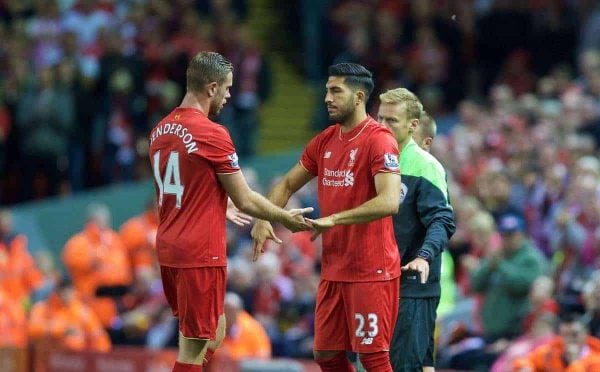 Although he may feel older, due to his longevity, captain Jordan Henderson is still just 26 years of age, while Emre Can (22) and Georginio Wijnaldum (25) will also only get better.
Then there is Liverpool's magnificent current front-three of Sadio Mane, Philippe Coutinho and Roberto Firmino, all of whom are not yet at their peak, each aged 24.
They are the age that Luis Suarez was when he joined the Reds in January 2011, and while predicting any of them to reach El Pistolero's heights would be wrong, his meteoric rise is something they should use as inspiration.
Even Daniel Sturridge (27), for all his injury woes, should still have a considerable amount of time at the top, while Divock Origi (21) and Danny Ings (24) are still blossoming as strikers.
Of the current squad, there is a strong argument to say that Lucas Leiva is the only player genuinely past his best, although Milner and, perhaps controversially, Sturridge could also fall into that category.
Throw in youngsters such as Joe Gomez, Marko Grujic and Sheyi Ojo, among others, and it is impossible not to feel enthused about what Liverpool could be capable of moving forward.
Age Comparison To Rivals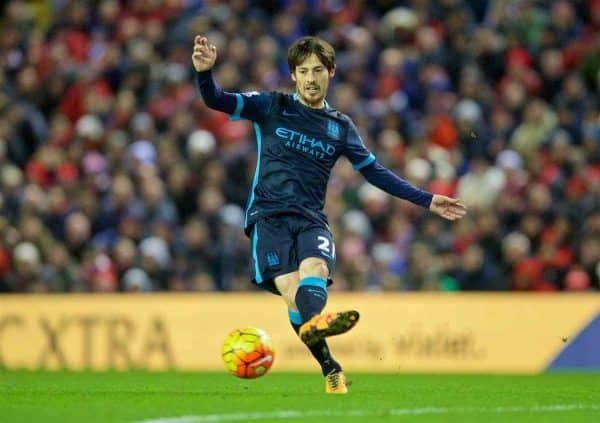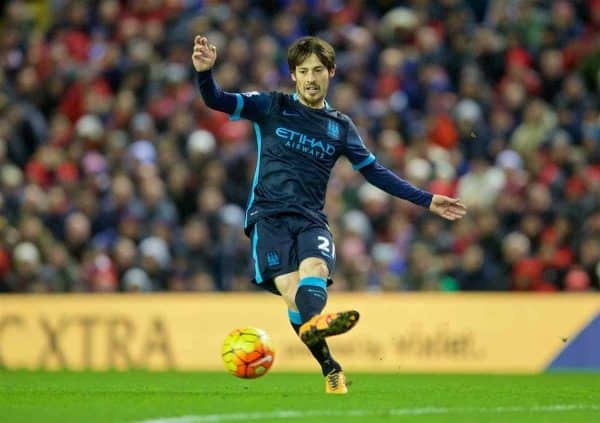 What makes for very interesting reading is that the Reds are the second-youngest squad in the Premier League currently.
The squad has average age of 25.5 years, with fringe players such as Alex Manninger, Klavan and Lucas upping that average significantly.
There is not a single outfield player over the age of 30, which is very rare.
Man City are the league's oldest squad, with an average age of 28.7, so it will be intriguing to see if Pep Guardiola's title favourites struggle in terms of fitness as the season progresses.
Key players Fernandinho and David Silva are 31 and 30, respectively, and whether they have it in them to shine in Guardiola's system until May remains to be seen.
Chelsea's average (26.9) masks what is very much an ageing team in transition, and Antonio Conte has a big job on his hands.
John Terry, Gary Cahill and Branislav Ivanovic are all over 30, and David Luiz, Nemanja Matic, Cesc Fabregas, Willian, Pedro and Diego Costa are approaching that milestone slowly but surely.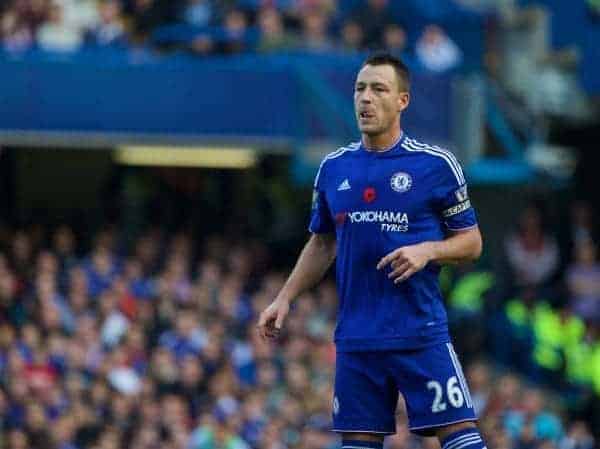 Conte's side looked extremely leggy when Liverpool dispatched of them 2-1 at Stamford Bridge and they appear to be a fading force. Their 3-0 defeat at Arsenal was further evidence of this.
Man United (26.6) are potentially at the start of a successful new era under Jose Mourinho, with veterans such as Wayne Rooney and Michael Carrick slowly being fazed out.
New signings Eric Bailly and Paul Pogba have added young legs, while youngsters Luke Shaw, Anthony Martial and Marcus Rashford are exciting prospects for United fans.
We all know that Mourinho doesn't stay for too long, though, so United won't have the longevity that Liverpool will under Klopp, or the quality of football.
Arsenal (26.4) have a number of players at their peak – Laurent Koscielny, Alexis Sanchez and Mesut Ozil stand out – but they don't necessarily look a long-term threat.
Arsene Wenger is slowly coming to the end of his reign as manager, and when he does move on, a rebuilding job could take time.
Tottenham (25.1) are the only squad younger than Liverpool, and it is no coincidence that Mauricio Pochettino has similar footballing beliefs to Klopp.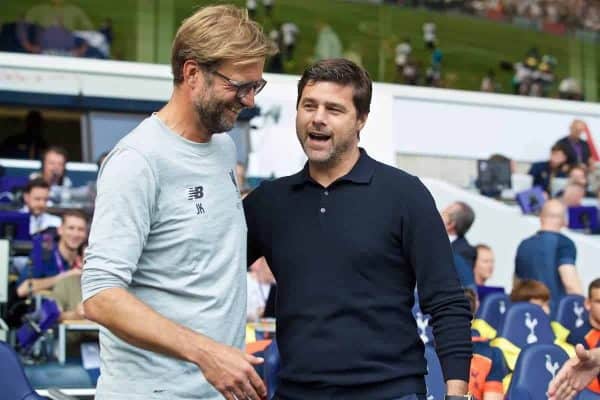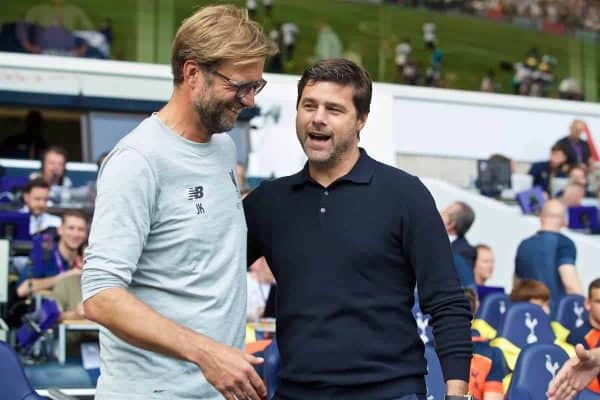 The Big 6 – Average Squad Ages:
---
Both expect their teams to cover record-breaking amounts of ground, as well as playing a fluid, intricate passing game.
Spurs supporters have every right to feel optimistic, with a young nucleus of Victor Wanyama, Eric Dier, Christian Eriksen, Dele Alli, Erik Lamela, Son Heung-min and Harry Kane.
The likes of Hugo Lloris, Toby Alderweireld, Danny Rose, Kyle Walker and Moussa Sissoko are also all at a good age too.
It is worth noting that Klopp, like Pochettino, has often thrived with young players than more experienced names in the past.
They each seemingly enjoy coaching individuals who have not yet picked up bad habits, who are hungry to learn and who are fit enough to run themselves into the ground.
This would be the one argument working against Klopp, when discussing this current Liverpool squad improving with age. Would they be as effective in their late 20s?
We will find out, hopefully.
Enjoy The Ride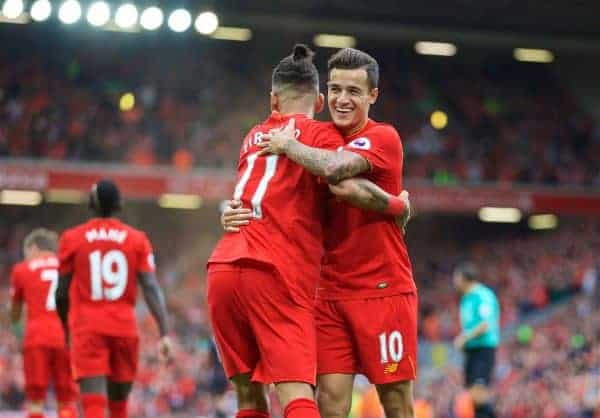 Slowly but surely, we are witnessing the Reds transform into Klopp's and we are still far from hitting our peak.
That precious Premier League title may continue to evade Liverpool for the time being, and there may be more cup heartbreak around the corner, but Klopp will bring the glory days back to Anfield eventually.
He is building a team full of speed, creativity, intelligence, versatility and team ethic, and it will only go from strength to strength.