Mamadou Sakho's 3am Snapchat messages effectively ended his career at Liverpool. How did it come to this for the popular Frenchman?
When American college students Evan Spiegel, Bobby Murphy and Reggie Brown began brainstorming ideas for a mobile application in their Stanford University dorm room back in 2010 – a concept they would later name 'Snapchat' – little did they know how big it was to become.
Big enough to become one of the widest reaching and impactful social media platforms, and one with enough influence to end somebody's career in one fell swoop, regardless of their status.
Last weekend Liverpool Football Club were to become partially implicated in the digital world of Snapchat and one man was indeed to see his career come crashing down around him – his career on Merseyside, anyway. That man was Mamadou Sakho.
The lumbering, lovable lurch of a centre half is now done in a Liverpool shirt – pending any divine intervention. This isn't a 'how Mama can redeem himself this time' discussion but rather an obituary for his Anfield career. Kopites now need to accept the Frenchman has played his swansong, packed up and headed for the hills – whether he likes it or not.
The latest twist in the Sakho saga, as I'm sure you're well aware, came late last Friday night – right on the cusp of Liverpool's Premier League clash against Hull City.
The defender decided, clearly after extensive and careful consideration, to take to his Snapchat account and post a series of brief messages talking about his current 'situation' – about fans deserving to 'know the truth' – about why the club were restricting him.
It was a moment in which the 26-year-old professional footballer turned into a 13-year-old rebel.
One of Sakho's final messages, wrapped in beautiful irony, proclaimed he wasn't talking as he wanted to 'speak on the pitch.'

But the talking was already done. Social media had done what social media does best, immortalised a wrongdoing to echo through eternity.
Still, despite all this, it's extremely hard not to feel for Sakho. It really is.
It's hard not to feel sorry for Sakho because, for all his misguided actions, the bloke genuinely means well.
First and foremost he is unquestionably a passion-driven footballer, headstrong and committed. You don't become captain of your hometown team – which incidentally also happens to be the main club of your country's capital – at 17 years old, unless you're made of some truly special ingredients.
Rising from one of the roughest neighbourhoods in Paris, marred by gang culture with a prerequisite to reject conformity and grow up defending yourself, it's easy to see why Sakho carries some deep-rooted issues.
Losing his father at a young age seemed to be the wake up call the future Liverpool number 3 needed, and some of his rebellious mannerisms began to curb. But still, throughout a career of pressure and expectation, it was clear some lingered.

Sakho's raw athleticism and leadership qualities are fundamental reasons why PSG held on to their prized asset for so long – they also formed much of the logic when Liverpool parted with £18million to secure his services.
Liverpool fans immediately took to the Frenchman, and understandably so. Sakho soon earned cult status on Merseyside, with his rampant, determined performances and never-say-die attitude. It is the same aforementioned characteristics which made him so engaging for Kopites.
Stand-out moments are thick and plentiful; saluting the Kop, hailing the 'Liverpool country' or squaring up to all 6ft 3in of Romelu Lukaku in the Merseyside derby – chest puffed, shoulders drawn, undying eyes locked onto the Belgian striker like a tribal warrior about to make a sacrifice.
But, ultimately, it has been a mixed cocktail of these endearing traits along with the ill-disciplined mentality which Sakho has forever been unable to shake, which has dealt the fatal blow.
The events of last Friday were a disaster waiting to happen, bubbling away for some weeks. It was only a matter of time before it came to the boil.
From Sakho's cruel and shambolic dismissal by UEFA for alleged prohibited substance abuse at the tail end of last season, there was no way back – the fuse was lit.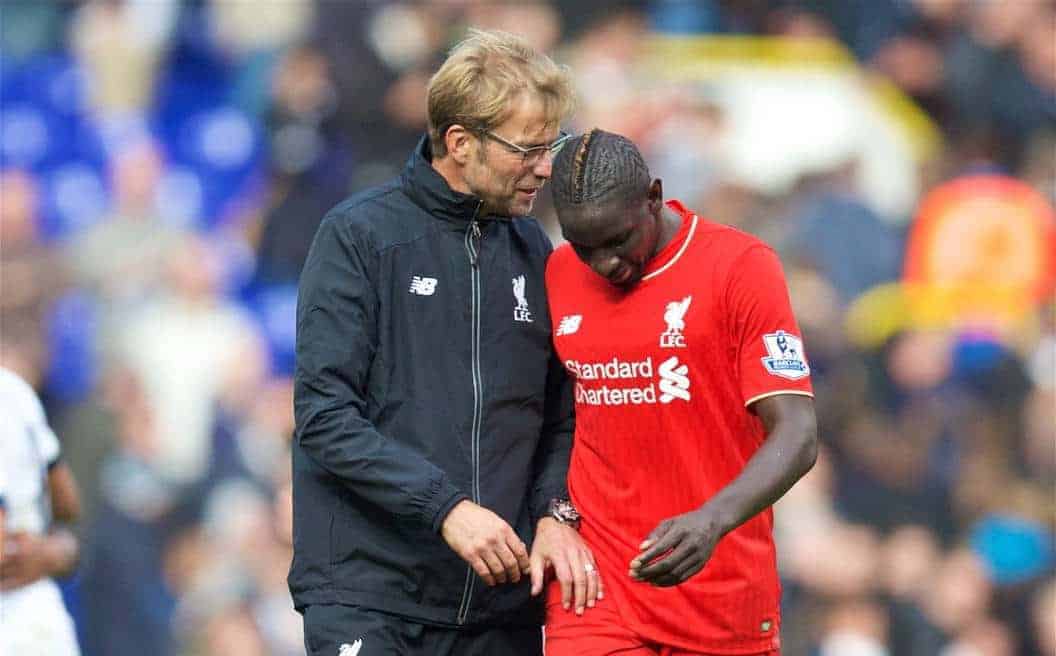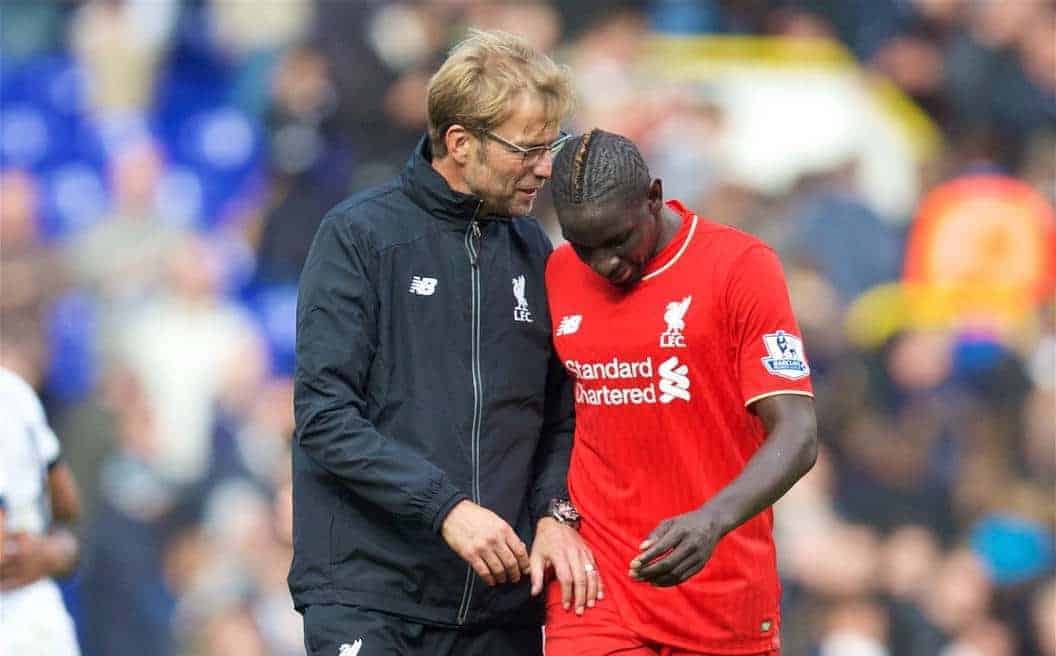 Prior to that catalyst moment, Sakho had been enjoying a glorious run under Klopp. An unlikely partnership had been forged with Dejan Lovren and the Frenchman was playing with a smile on his face; his form remarkable. The ban however robbed him of vital games, for both Liverpool and France. His confidence had no doubt taken a hammering before it emerged Sakho was entirely blameless.
From that point, that desperate and probably quite lonely point, he was playing catch up.
Things would only turn from bad to worse – beginning immediately, during preseason.
While we cannot ascertain the real reasons why Sakho was sent home early from the camp, it would be an educated guess to suggest the Frenchman's overenthusiasm and sheer desperation to claw his way back into Klopp's plans had collided with his innate lack of self-control and youthful ill-discipline.
The significance of this cannot be overlooked. The pre-season camp was everything to Klopp, the first chance for him to sit down and really chisel away at his Liverpool team. Finally his Liverpool team.
Sakho's departure from the squad in this crucial moment meant the writing was on the wall.
It was well reported that the manager later sat down with Sakho, strongly advising the defender on a loan move away from Merseyside – to pick up valuable game time and find his feet. Most likely feeling even more neglected, the headstrong centre-back refused, instead vowing to fight and win back his Liverpool place.
Typical Sakho. The kid who took the burden of leading PSG at the tender age of 17 was shining through. His tail was up and his desperation to reunite himself with the Kop week-in week-out was burning.
But then came the Snapchat melt-down. History repeats itself. The good, genuine intentions couldn't match up with the mentality.
Anger and frustration got the better of him – something which surely cannot have been helped by witnessing Liverpool's ferocious league form on the pitch, without him. The blunt loneliness in the world of football Sakho felt following the UEFA ban had multiplied exponentially.
It sounds romanticised – as though the good in Sakho will eventually outshine the bad and a script for the hero's return will be written. But Kopites now, sadly, need to let go. Sakho is finished in a Liverpool shirt, and here's why.

The only flicker of a lifeline now hinges on multiple injuries to physically force Klopp's hand into picking Sakho. With Lucas, now bereft of game time in the Liverpool midfield, happy to oblige with filling in at centre-half when needed, Sakho's coffin is all but nailed shut.
The imminent return of the versatile Joe Gomez also spells disaster for the Frenchman. Sakho is out of options and void of all hope.
Klopp values time on the training ground as much as, if not more so, than any given manager in world football. His visible frustration at the approach of an international break signals this clearly.
Behind the highly publicised, enigmatic tactical genius that is Jurgen Klopp lies a man who is an unwavering stickler for polished rehearsal. His fine-tuning of players is renowned, and has shown in the likes of the once hapless Lovren and his transformation over the last 12 months.
Klopp likes to work with his players meticulously, with all the post-match hugging and bravado just mere symbolism of the boss acknowledging his men are pulling in the right direction.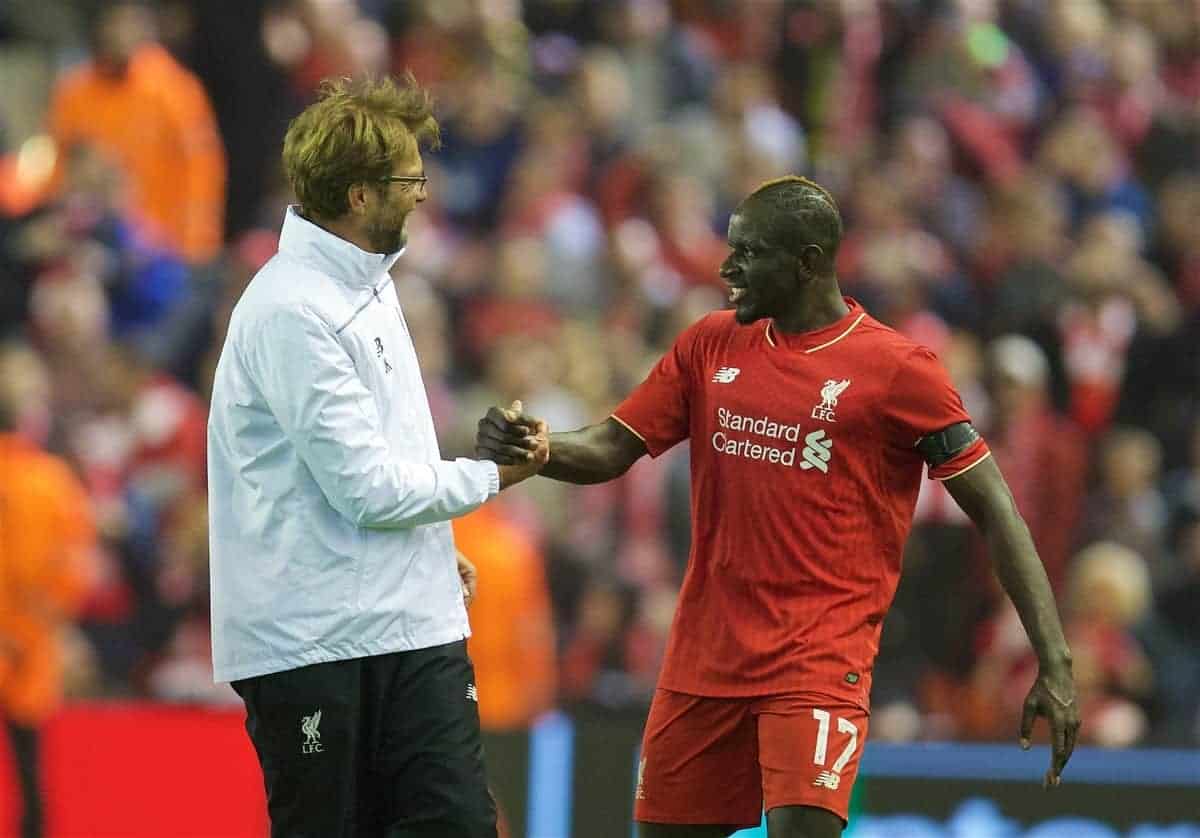 It may seem affection-laden, but to scratch beneath the surface would reveal Klopp has no room for sentiment. The German gaffer is under tremendous pressure at Liverpool, both from the club and himself, to deliver on the grandest of scales. Everything is at stake, his reputation included.
He needs everyone on board, particularly the defence, which Klopp this week acknowledged still needs improvement.
It's all smiles right now as the Reds' performances have started to strike the right chords, but in such a frantic, frenetic pressure-cooker of an environment that exists with a club the size of Liverpool, the ship constantly has to sail at 100mph. Sakho has been left stood at the port for so long, he can only see the faint silhouette of masts in the distance.
Lovren, Klavan, Matip, Lucas and Gomez have been meticulously drilled in the art of central defence at Melwood on a daily basis since. Sakho meanwhile has watched from the stands; an outcast.
He is now so far down the pecking order it is clear to see why the club insisted upon a loan move. The new number three was on the back foot even before the Snapchat scandal, and with those tactless few anger-driven minutes late on Friday night, Sakho all but pulled the trigger on his Liverpool career.
It's sad to suggest we still may not have seen the end of Sakho's temperamental outbursts. This is after all the same man who stormed out of Anfield prior to a Merseyside derby under the reign of Brendan Rodgers.
But, with the cult hero very likely play a grand total of zero first team minutes between now and the January transfer window, potential frustrations yet to come from Sakho could spill out and further threaten to tarnish what remains – or rather what doesn't remain – of his Liverpool career.
Ultimately his heart was always in the right place throughout, and regardless Sakho will be quite fondly remembered by Reds for generations to come. Sadly, however, the man of the Liverpool country will always be seen as one of our biggest cases of 'what could have been.'
Sometimes some mountains are just too steep to climb.