Liverpool manager Jurgen Klopp has given out-of-favour left-back Alberto Moreno hope of a future at the club, praising his commitment in training.
Moreno has made just one start in the Premier League so far this season, playing the full 90 minutes in the Reds' 4-3 win away to Arsenal.
His only other starting appearance came in Tuesday night's 3-0 win over Derby County in the League Cup third round, before dropping back to serve as substitute in Saturday's 5-1 win over Hull City.
Meanwhile, his competitor for the role of first-choice left-back, James Milner, produced a man-of-the-match display at Anfield.
The 30-year-old scored two penalties in an excellent all-round performance as part of Klopp's defensive line, leaving Moreno on the bench for the duration.
However, while fellow outcast Mamadou Sakho's Liverpool future looks to have been determined by an ill-judged social-media flurry in the early hours of Saturday morning, Moreno's hopes were handed a boost by Klopp after the game.
Speaking at Anfield on Saturday evening, Klopp praised Moreno's application behind the scenes.
"To be honest, one of the best players in training in the last two weeks [has been] Alberto Moreno," he said. "He took [being left out] positively."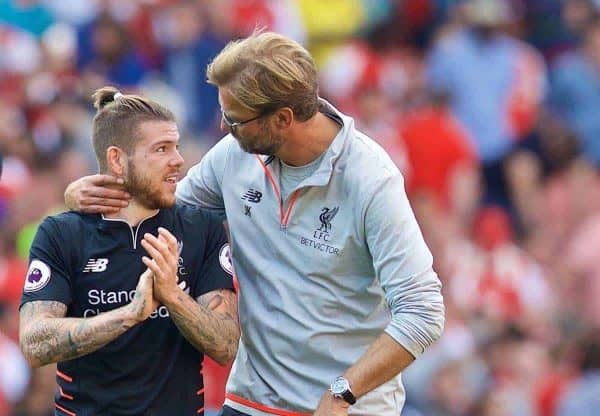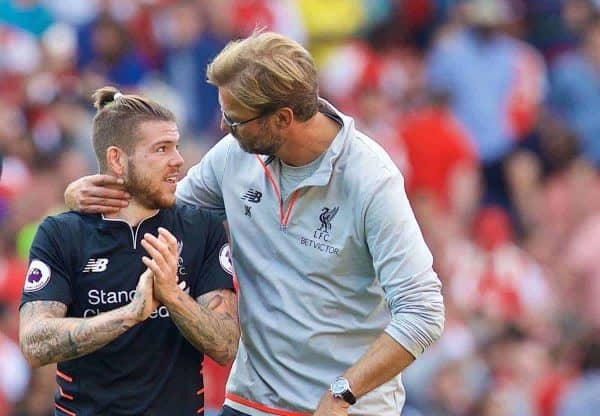 This serves as a positive testament to Moreno's character, with the 24-year-old knuckling down to earn his place in Klopp's squad.
While Milner's form at left-back has been largely impressive so far, there will be points in the season when Moreno will be called upon to perform in the Liverpool back line.
With this in mind, Moreno's commitment on the training ground is hugely commendable, and will be important to Klopp.