Adam Lallana is enjoying a superb start to the 2016/17 campaign and it's largely down to Jurgen Klopp's influence and the manager's trust being placed on him.
When the Reds signed the former Southampton captain in the summer of 2014 for a reported £25 million, Lallana had been regarded as one of the league's best performers the season previous and many predicted a bright future at Liverpool.
The midfielder's price tag seemed to weigh on him though and he struggled at first to adapt to life on Merseyside. Lallana received a lot of criticism during his first year at Anfield. His ability came under question and he divided the fan base as Brendan Rodgers' reign, and his affiliation with it, began to crumble.
Under pressure

Lallana's poor goal-scoring record was clear to see and he netted just once in 2015, a pretty damning statistic. For an attacking midfielder, many felt he didn't play his part well enough and his lack of ruthlessness in front of goal was clear to see.
Aside from his lack of goal-scoring, Lallana's pace came under question and fans became accustomed to seeing him miss as many chances as he made Cruyff turns. Frustration was building and he was one of the first names to come under criticism when Liverpool were under-performing.
However, since Jurgen Klopp arrived almost a year ago, the midfielder has re-found his form and he seems to be enjoying life under the German boss. Added responsibility and restored faith seems to have ignited confidence in Lallana and the creative, exciting and hard-working footballer Southampton waved goodbye to, finally seems to have landed on Merseyside.
Crucial to Klopp's plans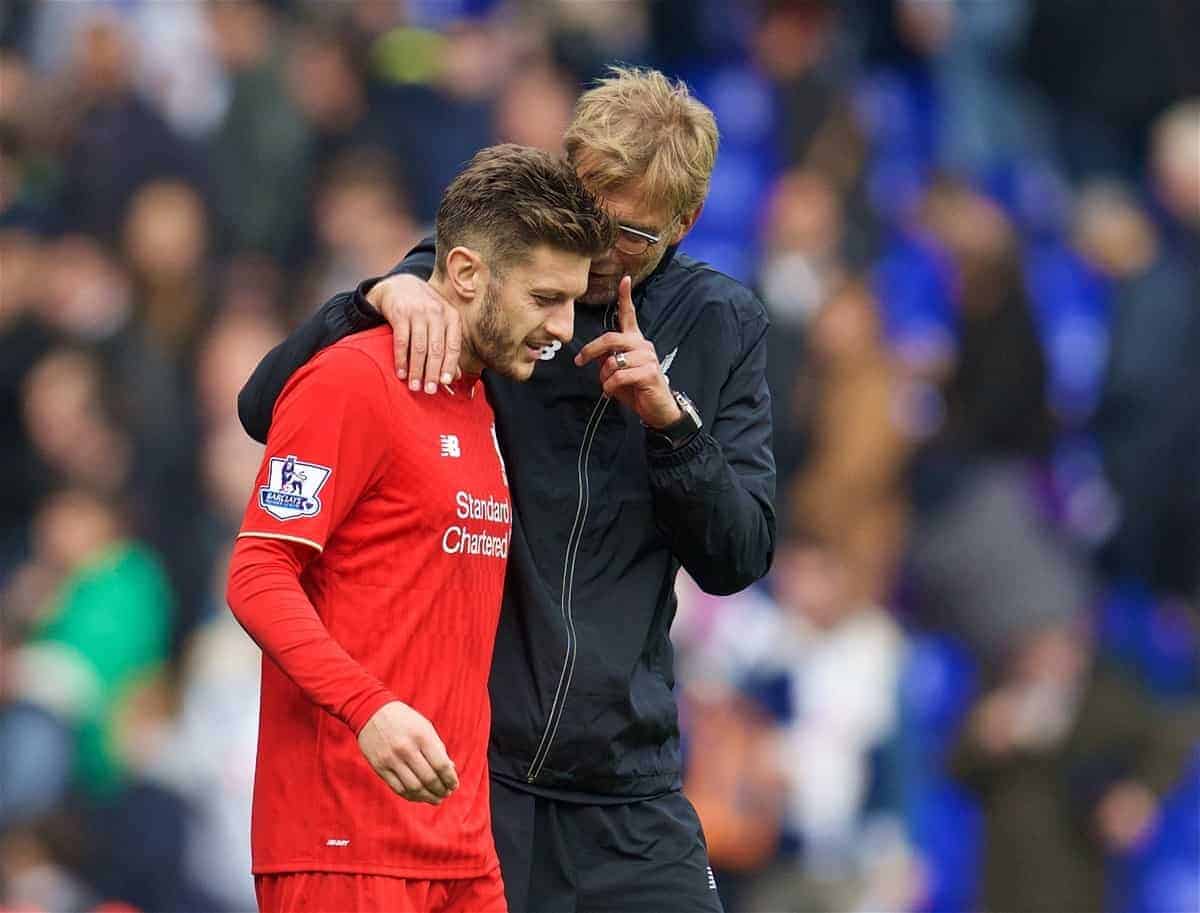 One of the reasons Lallana seems to have found his form is his new position this season – which sees far more responsibility in a deeper, more central role.
When Sadio Mane joined this summer from Lallana's former club, it seemed the England international was most under threat, but his form so far has made it impossible for Klopp to drop him.
He's become an integral part of the side and is crucial to everything Klopp stands for. Liverpool have been moulded into a high-pressing side, one that allows very little time and space for their opponents. The recent victory against Hull City demonstrated this and Lallana was central to the Reds' impressive attacking play.
"I see a lot more of the ball. When I was out wide, there would be periods in the game where I wouldn't be as involved in the game as I would like," said the player himself recently.
Under Rodgers he struggled to influence games from a wider role in an under-performing Liverpool attack, but his new box-to-box midfield role under Klopp seems to have worked perfectly for both the player and the team. Lallana's work-rate and reading of the play has been outstanding and, as a result, Liverpool can regain possession with effect and constantly put pressure on their opponents.

Klopp has spoken of his admiration for Lallana's professionalism and attitude towards training and it seems the manager considers the midfielder an important part of the team. It's clear Lallana is thriving off this kind of responsibility and where he shone in a leadership role for Southampton, he seems to be doing the same for Liverpool.
After six Premier League games, his stats are already better than they have been in the past for the Reds but it's the three goals to his name that stands out above the rest.
The dynamic midfield role entrusted to him seems to have unleashed the creative side everyone witnessed under Mauricio Pochettino at Southampton and it's paying off.
Four shots on target, three goals, three assists and nine chances created are just a few of the impressive stats on Lallana's list. Add to that the 25 recoveries he's earned his side and three interceptions and it's easy to see why he's become a vital cog in Klopp's machine.
Confidence is flowing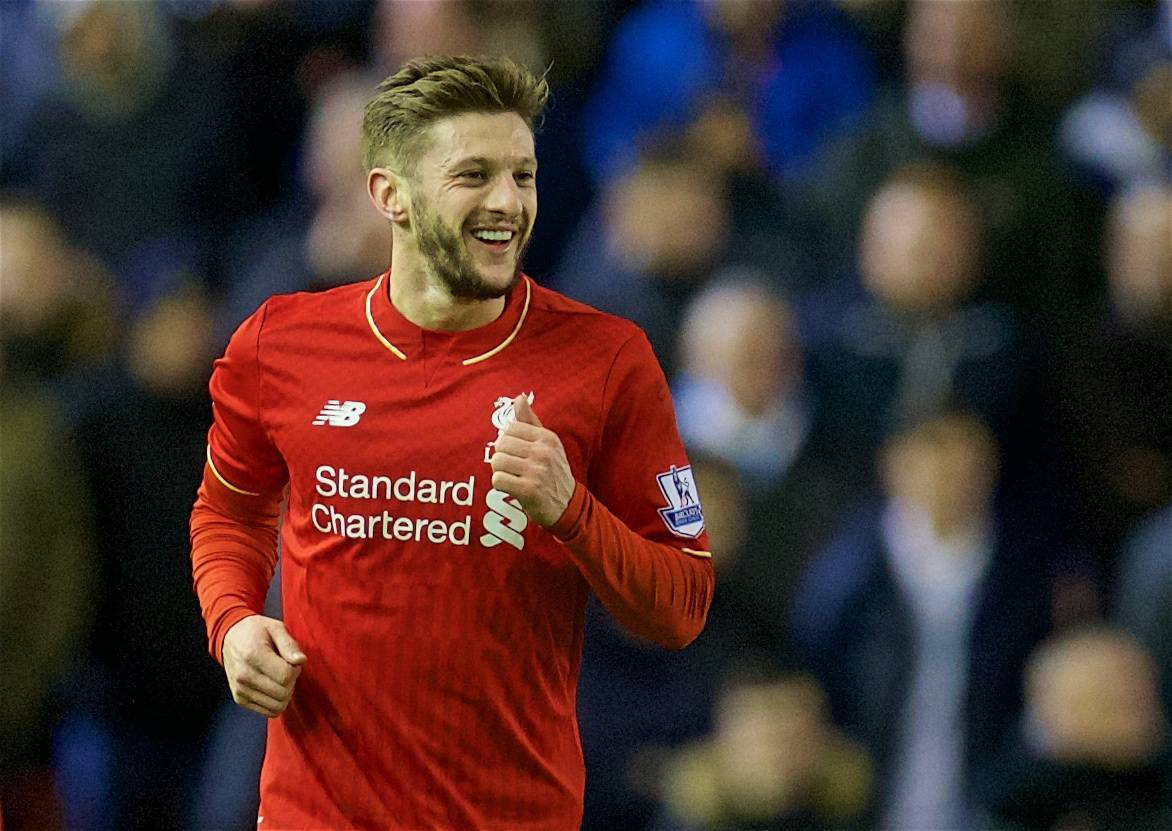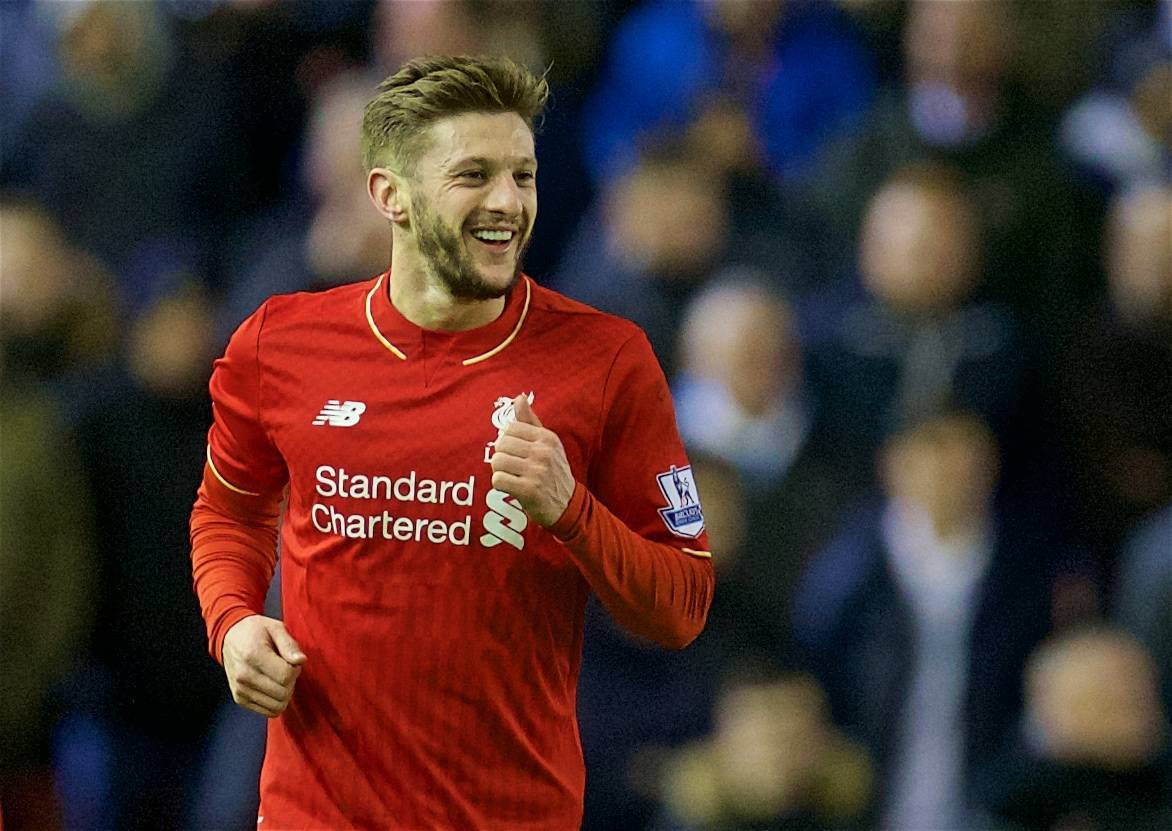 When the manager has full faith in you and he values your input, it's easy to enjoy your football and that's exactly what Lallana seems to be doing. Under Rodgers, he was caught in a whirlwind of pressure from fans and the manager's insistence on playing Lallana in a role which suited not him, but the players' around him, ultimately proved too much.
Like many players under Klopp, he's relishing in a new role and with added responsibility. The manager's faith and trust in him is being rewarded.
Before, Lallana may have hesitated, taken too long to make a pass or refrained from attempting a challenging ball – perhaps crippled by a fear or failure as he struggled to adapt to life at Anfield. That in turn would put him under more pressure.
Now, his mind-set has changed. He knows his side will have chances, he knows there'll be other opportunities so he will try a pass that might not come off or will take a shot which might not go in. However, he's trying things and eventually they are going to pay off. It seems that's all they seem to be doing at the moment and for Liverpool's sake, everyone hopes it continues.
It's fair to say Klopp has brought the best out of Lallana and finally the midfielder feels at home at Anfield.