Liverpool have now gone 10 games unbeaten for the first time in 12 months, but the landscape of their conquest has changed dramatically.
Victory over Tottenham Hotspur in the League Cup round of 16 saw the Reds notch their 10th game without defeat in what has been an excellent start to the 2016/17 campaign.
Remarkably, the last time Liverpool accomplished this feat was on October 28, 2015, when a 1-0 win over Bournemouth in the same round of the League Cup saw Jurgen Klopp continue his positive early influence on Merseyside.
However, while this was an impressive achievement 12 months ago, Liverpool's 10 games undefeated in 2015 is far from the landmark it represents in 2016.
Klopp's formidable Reds are now convincingly triumphant, and can hope to build on this run with success.
Liverpool in 2015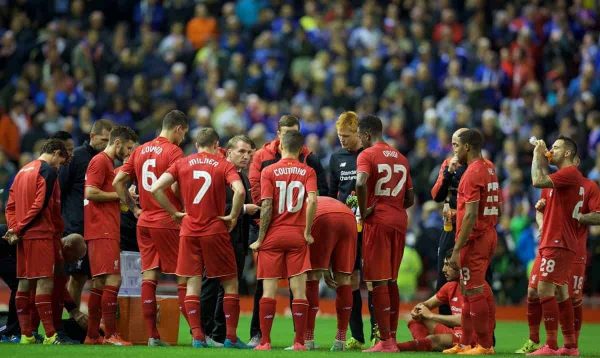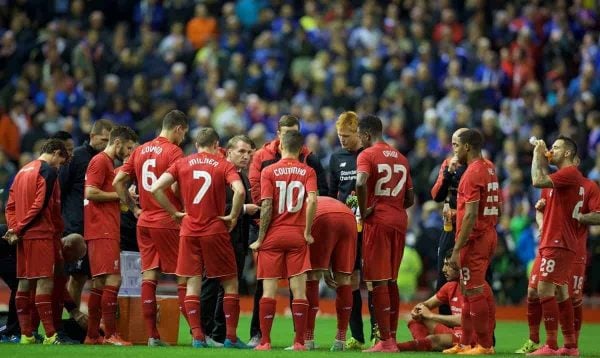 Liverpool's 1-1 draw with Bordeaux in the Europa League group stage came during a tumultuous period last September, with Brendan Rodgers having overseen two wins, two losses and a draw previously.
The Ulsterman was under considerable pressure in his position as manager, with the Reds having finished sixth in the Premier League in 2014/15, losing 6-1 to Stoke City on the final day.
Despite this, Rodgers went six games unbeaten before he received his marching orders after a 1-1 draw away to Everton on October 4.
---
Liverpool's 10 Games Unbeaten, 2015
Form: DDWWDDDDDW
---
Klopp took over during the October international break, and immediately looked to stabilise conditions on Merseyside, resulting in three draws and a win in Liverpool's next four outings.
However, while the Reds went 10 games unbeaten from September 17 and October 28, and also went on to seal two further victories away to Chelsea and Rubin Kazan, that initial 10-game stretch heralded just three wins, one of which came following a penalty shootout.
Their opponents included Carlisle United, FC Sion, Rubin Kazan and an off-colour Bournemouth, with only Everton and Spurs standing out as genuinely challenging fixtures on paper.
They also scored just 11 goals, conceding nine and keeping two clean sheets; and seven of those games came at home, including all three victories.
There were mitigating factors, namely the demands of the Premier League, Europa League and the League Cup meaning those 10 games were played over just 42 days, and with two different managers at the helm.
But Liverpool's last run of 10 games undefeated came during a time of necessary change, not positive progression.
Unbeaten Since August 20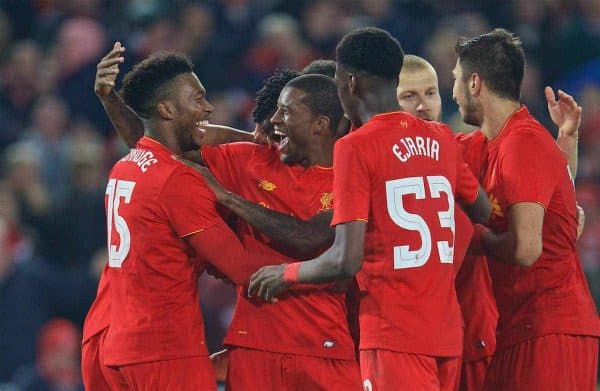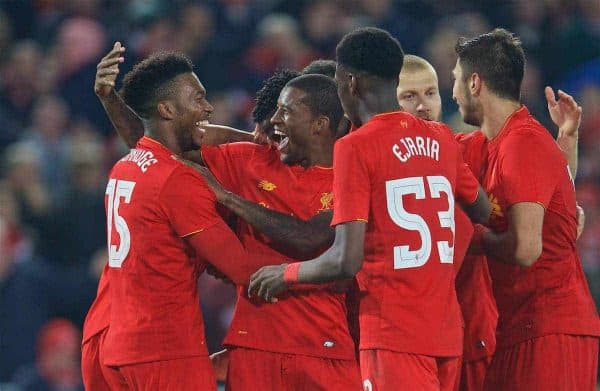 As it stands, a 2-0 defeat away to Burnley on August 20 is the only genuine disappointment of Liverpool's 2016/17 campaign so far, currently riding high in the Premier League and the League Cup.
The Reds have taken 20 points from a possible 27 in the league, and sit third, level on points with leaders Manchester City and second-placed Arsenal, while victory over Spurs secured their place in the quarter-finals of the League Cup.
That win at Anfield was Liverpool's 10th game unbeaten, a marker of consistency that is fuelling the Reds' positive season.
---
Liverpool's 10 Games Unbeaten, 2016
Form: WDWWWWWDWW
---
Compared to their 10 games undefeated in 2015, Liverpool are much-improved, with eight wins and just two draws, scoring 26 goals, conceding seven and keeping two clean sheets.
This has included victory over Chelsea, Spurs and champions Leicester, as well as draws with Spurs and United, and hard-fought triumphs over Swansea and West Brom; they have won more games away than they did home and away during the same period last season.
Their performances against Leicester and Hull at Anfield stand as two of the best by any side in England so far this season, with Klopp's high-intensity attacking system proving a formidable prospect.
However, those 10 games have been played over 64 days, with their longest trip being to London—a four-hour drive, two-hour train or one-hour flight; Liverpool to Kazan being a five-hour flight.
But it remains indisputable that the Reds are in a better position now than they were one year ago, with their 10-game unbeaten run underlining the progress made under Klopp so far.
Progress Under Klopp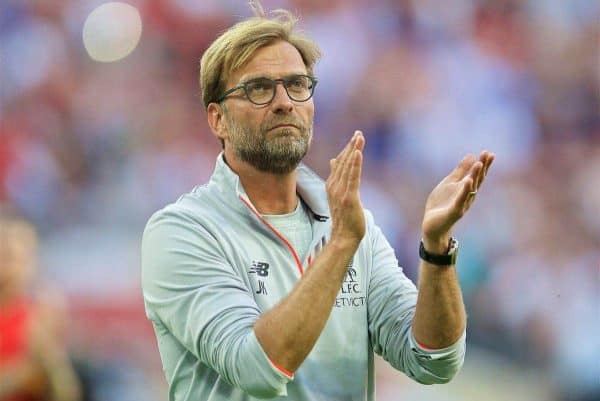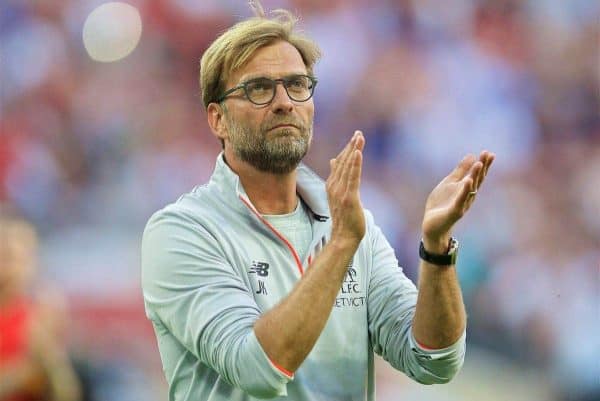 Struggling to contend with a congested fixture schedule and an ever-growing list of injury absentees, Klopp's Liverpool came to an abrupt halt after a 6-1 win over Southampton on December 2.
Forced to draw upon his youth ranks, with Danny Ward, Tiago Ilori, Ryan Kent and Sheyi Ojo recalled from their loans with Aberdeen, Aston Villa, Coventry City and Wolves respectively, Klopp struggled to coax consistency out of his side.
Liverpool eventually finished eighth in the Premier League, losing in finals of the Europa League and League Cup and crashing out of the FA Cup in the fourth round.
To serve as a marker of the level of Klopp's squad last season, Brad Smith, Kolo Toure, Martin Skrtel, Joe Allen, Jordon Ibe and Christian Benteke all made 10 or more appearances, but were deemed surplus to requirements when the German was able to tailor his squad in the summer.
In short, Klopp didn't have the tools to build on that meandering unbeaten run, but now, after a full pre-season, seven acquisitions, 11 senior sales and 12 loan departures, he does.
That their trip to Burnley is the only time the Reds have suffered defeat so far this season is telling.
With winnable fixtures against Crystal Palace, Watford, Southampton, Sunderland, Bournemouth, West Ham United and Middlesbrough in the league, and Leeds United in the League Cup, to come in the next seven weeks before a tough trip to Everton, that unbeaten run could well continue.