Danny Ings' goalscoring form for Liverpool's Under-23s of late will have given Jurgen Klopp plenty to think about, especially with Divock Origi struggling to find top gear this season.
While Liverpool have been setting the Premier League alight between the two international breaks, Ings has gone about his business in professional but ruthless fashion.
The former Burnley man has been playing most games for the Reds' U23s this season as he continues to find full fitness after ACL injury. Ings' only first-team appearance this season was for the final half an hour at Derby County last month.
Rather than sulk about his omission, the 24-year-old has responded professionally and has scored nine goals in just five appearances for Michael Beale's side, invariably looking a level above anyone else on the pitch.
Perhaps that it to be expected, but his goal return and attitude should still be praised.
Further staking his claim, he scored two goals in a behind-closed-doors friendly against Bradford City at Melwood on Sunday, and is pushing his way into contention for the squad against Man United on Monday.
Form Excellent, Confidence High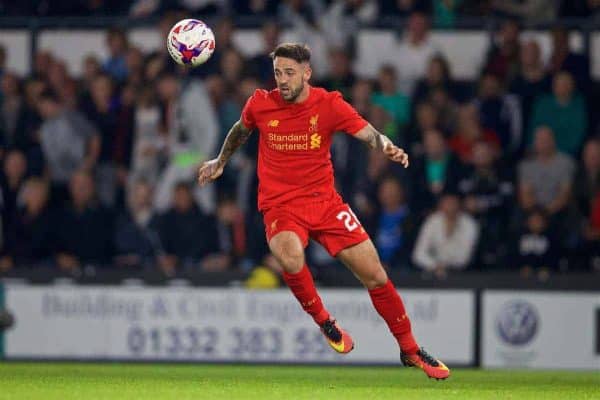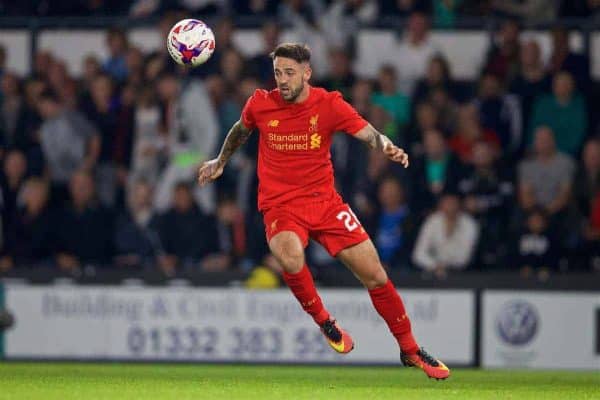 Nothing is more important to a footballer than confidence – particularly strikers.
When things are going swimmingly, they don't even have to think about what they are doing, with everything coming naturally. On the flip side, a player with low confidence can cut a pretty desperate figure and go on a barren run.
Ings has never been a player who looks short of self-belief, but he is currently brimming with confidence, even if that has come from playing at a lower level.
This current hot streak is sure to have caught the eye of Klopp and he must be considering recalling him to the senior setup. The Reds boss appears to be an admirer of Ings, having reportedly turned down a loan approach from Sunderland in the summer, and a bid valuing the Englishman at £20 million.
"We're counting on Ingsy. He is a fantastic boy," said Klopp in August.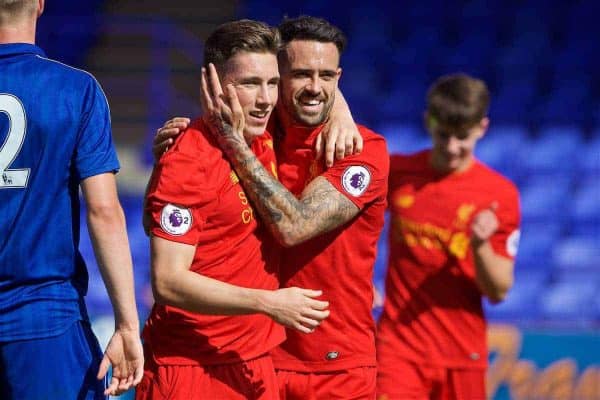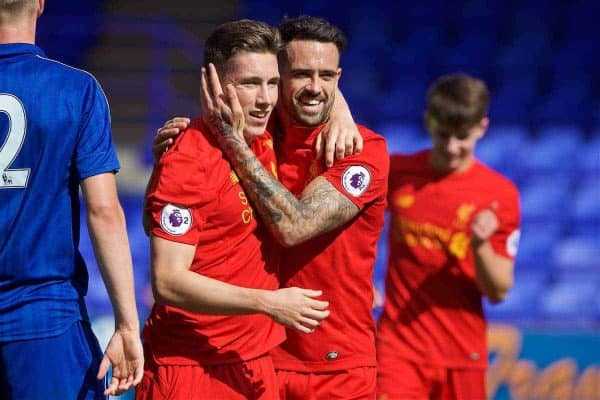 Now, his fitness is good as he continues to seek the level he was at prior to long-term injury and there is no reason why can't be an effective substitute.
Ings' work-rate is both admirable and exactly what Klopp looks for in his strikers, while his eye for goal can make him a dangerous weapon from the bench.
A little like Dirk Kuyt, Ings is not someone a tiring defender will be delighted to see enter the fray with 20 minutes remaining.
If the Englishman's form in itself is one reason for him to return to the matchday squad, the struggles of Origi also make a strong case for it.
Flat Start For Origi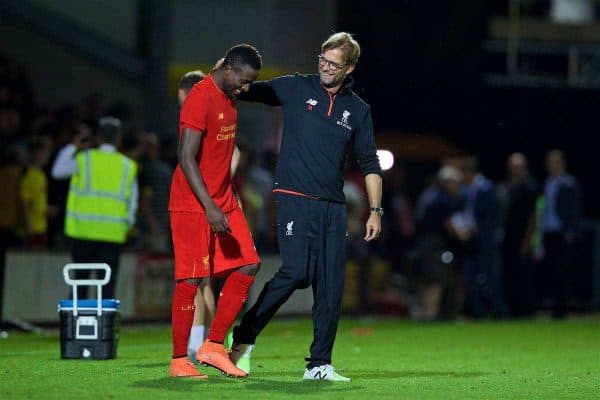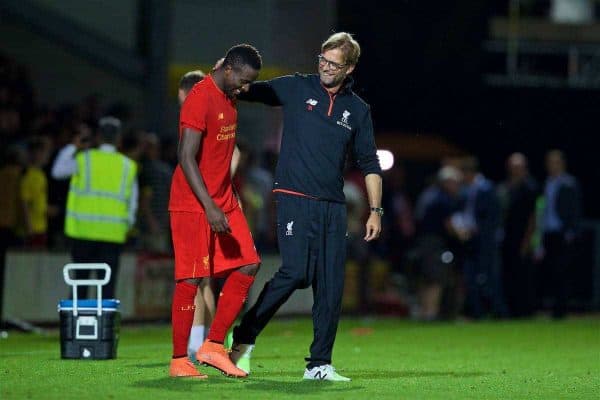 Origi may have been viewed as Liverpool's first-choice striker a few months ago, having been preferred to Daniel Sturridge in big games last season.
There wasn't too much talk of Roberto Firmino leading the line, as he is so brilliantly at the moment, and Origi was tipped to kick on and be a superstar in the coming months.
Things haven't panned out that way so far, however, with the young Belgian proving to be both a frustrated and frustrating figure.
He has yet to start a Premier League game, but most alarmingly, he has disappointed greatly when introduced as a second-half substitute on five occasions.
Known for his physical expertise, pace and ability to stretch a defence, Origi has not offered enough of this, and has looked a weak-link at times.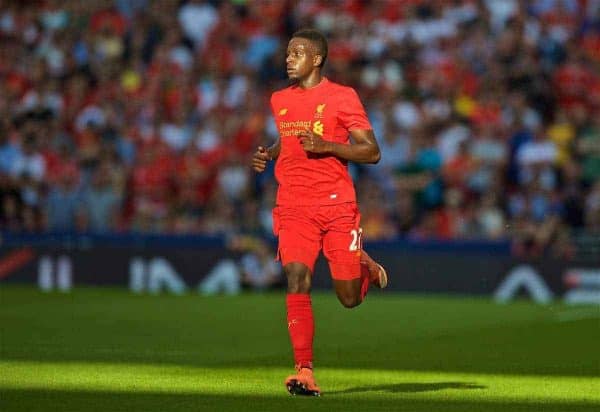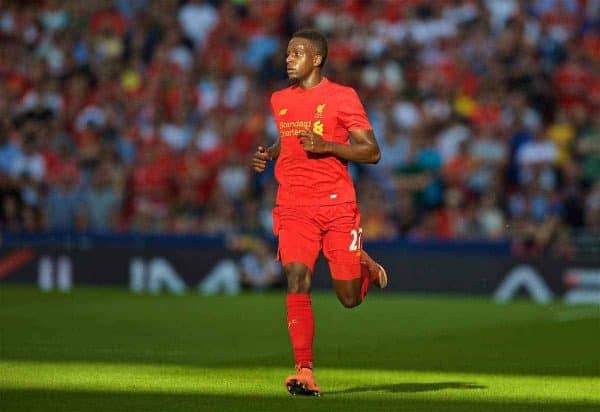 His usual effort levels haven't quite been there, and some of his decision-making in the final third has left a lot to be desired.
One ridiculous attempt to shoot late on at Swansea, instead of passing to James Milner to run into the corner to waste time, epitomised his campaign to date.
In fairness, the 21-year-old has found the net in both League Cup victories, against Burton Albion and Derby County, but he has struggled in the Premier League.
There would be no shame in Klopp switching Origi with Ings – the Belgian is three years younger than his teammate – and giving him a stint in the U23s.
It would be a perfect opportunity for Origi to get his touch back and improve what appears to be rather fragile confidence.
Ings > Origi (For Now)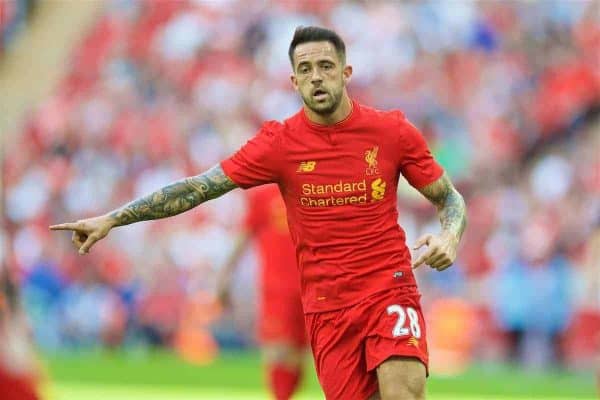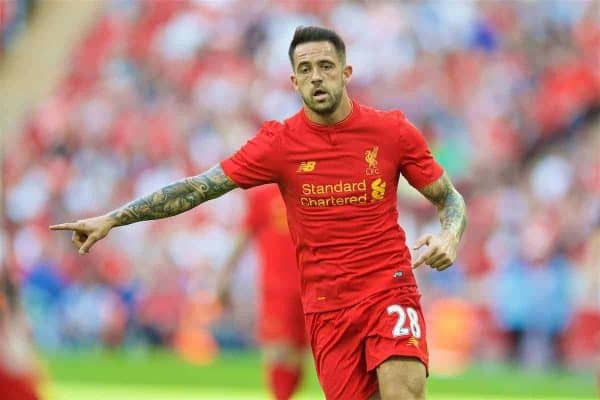 Admittedly, Ings has not been coming up against world-class centre-backs in recent weeks, but he is still a better option than Origi for now.
He will offer more from the bench, both in terms of finding the back of the net and generally doing the right things in and out of possession.
Origi's mini dip in form should not be overly scrutinised, considering all young players are famed for their inconsistency, but a spell away from the first-team will do him good.
He and Ings are at very different ends of the form and confidence spectrum at this moment in time, and the latter has merited a promotion.
Although we all know what Origi can potentially offer, having shone so bright last season, opponents would rather face him than Ings on current evidence.