Sadio Mane was a long-standing target for Liverpool manager Jurgen Klopp, from his days with Red Bull Salzburg to his £30 million move this summer.
Mane left Southampton for Merseyside in June, becoming the third-most expensive signing in the club's history, behind only Christian Benteke and Andy Carroll.
This underlines Klopp's faith in the Senegalese, and this has already been repaid, with three goals and three assists in seven games so far for the Reds.
Speaking to BBC Sport ahead of the Reds' clash with Manchester United on Monday night, Mane explained how a phone call from Klopp "after the end of last season" prompted his move.
"Before I came [to England] I had the chance to meet him when he was at Borussia Dortmund," he revealed.
"At the time I was playing for Red Bull Salzburg, he tried to sign me but, it's football, it could not happen.
"But he's a good manager and someone who likes his players.
"After the end of last season he called me, and told me he wanted me to come to Liverpool.
"So I just said straight, 'I want to come', because it was a good moment, the right time and the right coach for me. I'm very happy to be here today."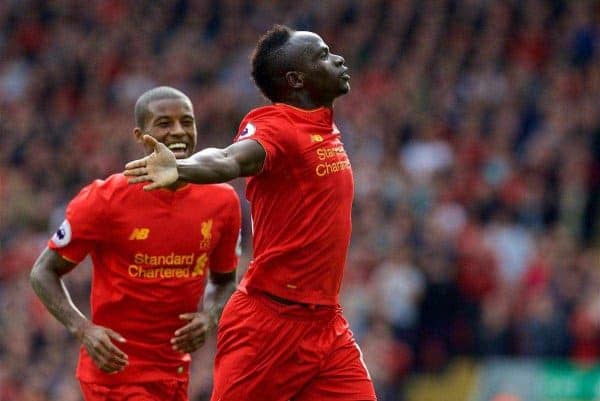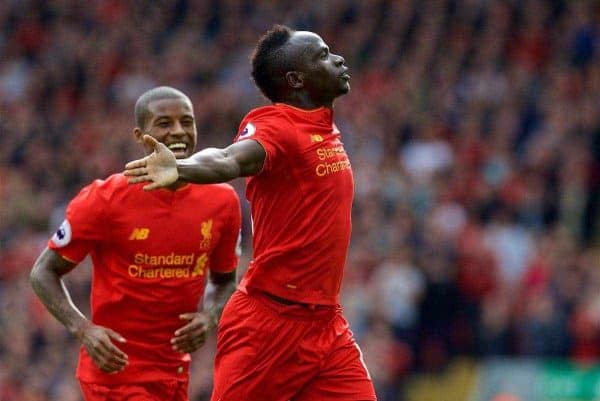 That Klopp pushed so fervently to sign Mane should come as no surprise, therefore, with his efforts to lure him to Dortmund seemingly only scuppered by his affiliation with Salzburg.
More interestingly, however, it proves that Klopp did not turn to Mane as an alternative to high-profile summer target Mario Gotze.
It was widely believed that, with Gotze turning Liverpool down in May, Klopp opted for his second choice in Mane—though a major difference in their playing styles should have been a red flag.
Mane's arrival has prompted a change in system under Klopp, with the 24-year-old taking up a key role on the right wing in a 4-3-3 formation, with his lightning pace a threat for any side.
Both Marko Grujic and Ragnar Klavan have also explained how phone calls from Klopp convinced them to move to Merseyside.
Moving from the days of Steven Gerrard send hopeful texts to Liverpool's big-name targets to having a manager with genuine pulling power is a major step forward for the Reds.