Liverpool captain Jordan Henderson has discussed the Reds' thrilling 4-2 victory over Crystal Palace on Saturday, saying he is "delighted" with the result.
Jurgen Klopp's side produced an excellent performance to clinch all three points at Selhurst Park, making it 11 games unbeaten in all competitions.
Goals from Emre Can, Dejan Lovren, Joel Matip and Roberto Firmino were enough to get Liverpool over the finish line, keeping them level with Manchester City and Arsenal at the top of the Premier League.
Henderson was again impressive in his deep-lying midfield role, and he believes it is yet another huge win for his side.
"It was [a real battle]. We knew that before we came, it's a difficult place to come to," Henderson said.
"They're a good team and hard to play against. It was a battle throughout the game. But I thought in the second half we managed the game well.
"We were under pressure from a few set-pieces but I thought we dealt with it well and managed to finish the game off. Overall, we're delighted with the three points.
"I've said before that we've just got to concentrate on our game, take each game as it comes, keep winning and keep the momentum going.
"We'll see where we are at the end of the season. We're not getting ahead of ourselves.
"We're just concentrating throughout the week on what we need to do on the next opposition and what our game-plan is. We'll take it game by game."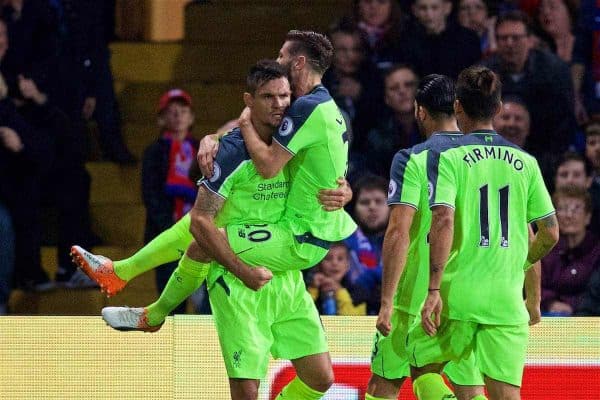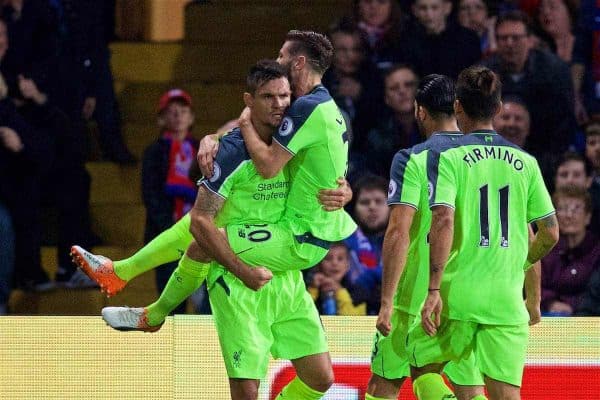 Although the victory was hugely pleasing, Henderson still admits Liverpool need to work on certain aspects of their play, but praised Lovren for recovering from the error that gifted James McArthur a first-half equaliser.
"We need to look back at the game and the mistakes we made," he added.
"But we dealt with it well—we forgot about it and moved on and just concentrated on what we had to do to win the game.
"Dejan will be disappointed but he comes up with the goal and then he was magnificent throughout the game.
"You've got to give people like that credit. It takes a lot of character to do that."
The Reds seem to be hurdling almost every obstacle that stands before them at the moment, and they look increasingly primed for a title challenge this season.
The quality of football they are playing is arguably the best in the country at present, and they look an unstoppable force in the final third.
Defensively, there are still definite concerns, but considering Klopp feels his side are not yet playing at their best, the future looks very exciting.