Liverpool manager Jurgen Klopp has defended new goalkeeper Loris Karius following some criticism of his early performances.
Karius has kept two clean sheets in four appearances for the Reds since his £4.7 million move from Mainz 05 in May, conceding just two goals so far.
But despite this, the German hasn't looked truly comfortable between the sticks in the Premier League, showing a weakness in dealing with high balls lofted into the box.
This drew barbs from the Sky Sports studio during Monday night's 0-0 draw with Manchester United.
However, speaking to reporters on Thursday, Klopp relieved concerns over Karius' form, saying "everything's good" with the 23-year-old.
"It's a very good start. We watched him for a long time, and especially in the last two years in the Bundesliga he was outstanding," he explained.
"But he's still a young boy, for a goalkeeper especially.
"He's collected experience but this is something else in the Premier League, a different style of play.
"Of course he has to improve, he can improve. I feel quite comfortable, everything's good."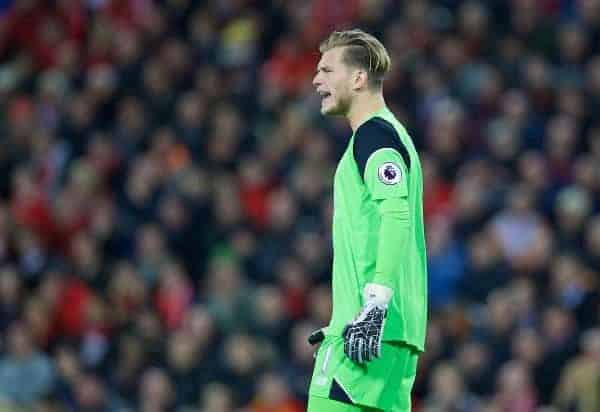 Karius made one major error in his distribution against the Red Devils at Anfield, skewing a pass straight into the path of Paul Pogba.
Ultimately, United wasted their opportunity, but Klopp insisted this was not a flaw in Karius' game, attesting to the risk in fielding a ball-playing goalkeeper.
This, as he may have been alluding to, reared its head as Claudio Bravo earned a red card during Manchester City's 4-0 loss to Barcelona on Wednesday night, handling outside the box after a misplaced pass.
"It was one situation with Dejan, with the passing," Klopp continued, addressing Monday's mistake.
"But more serious things happen to other goalkeepers with more experience.
"If a goalkeeper plays football, you take a risk sometimes."
As with City manager Pep Guardiola, Klopp's move to sign Karius this summer underlined his intention to depend on a more front-footed goalkeeper.
And as Bravo's struggle proves, this is something that will take time to adjust to, both for the goalkeeper and his team-mates—but it is clear Klopp has full faith in his No. 1.