October 8 marks the one-year anniversary of Jurgen Klopp as the manager of Liverpool Football Club, and the German has made great progress so far.
Klopp's initial hope was to turn us "from doubters to believers." With only a few days to go before his first anniversary, I think it's safe to say that he has categorically achieved that.
Over the last few weeks, we have seen more positive stats being rolled out about Liverpool's start to the season than I can remember.
From joint-top scorers to most shots on goal, most chances created, most kilometres run, most passes, dribbles, sprints, whitest teeth, most well-groomed man-buns…the list goes on.
So let's take a look at the stats in a little more detail to better understand exactly how much we have progressed since this time last year.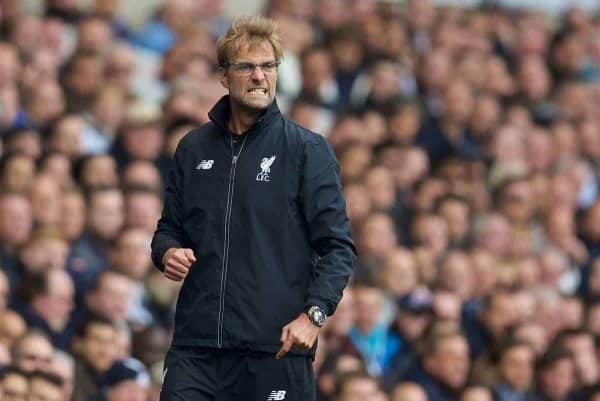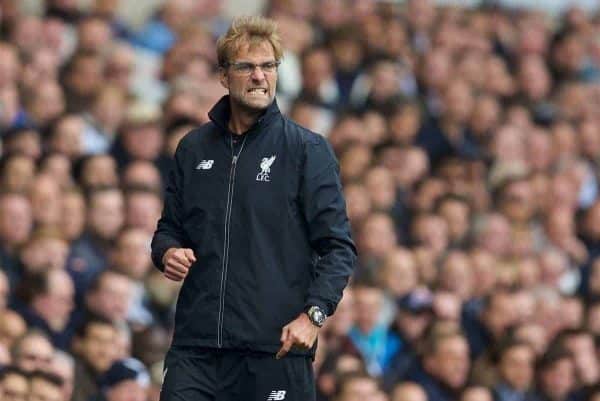 When Klopp joined the club, we were eight games into the 2015/16 season. We had won three, drawn three and lost two for a total of 12 points—or 1.5 points per game. If you extrapolate that across an entire season, it equates to 57 points.
The three wins were against Stoke City, Bournemouth and Aston Villa. We had scored eight goals (with three coming against Villa) and conceded 10 for a goal difference of -2. We had played four games at home and four away and had kept three clean sheets. We had scored five goals in those four home games.
We are currently seven games in to the new season. We have won five, drawn one and lost one for a total of 16 points—or 2.3 points per game. Extrapolate that over an entire season and it equates to 87 points.
The five wins are against Leicester City, Arsenal, Chelsea, Swansea City and Hull City. We have scored 18 goals and conceded 10 for a goal difference of +8. We have played two games at home and five away with no clean sheets. We have scored nine times in two home games.
So, in one less game so far this season, we have amassed four more points, 10 more goals, two more wins and a goal difference superior by +10. In five away games we have amassed five more points (10 overall) than we did in four away games this time last season.
After seven games this season, we are two points from first place. After eight games last season we were six points off the pace in 10th position.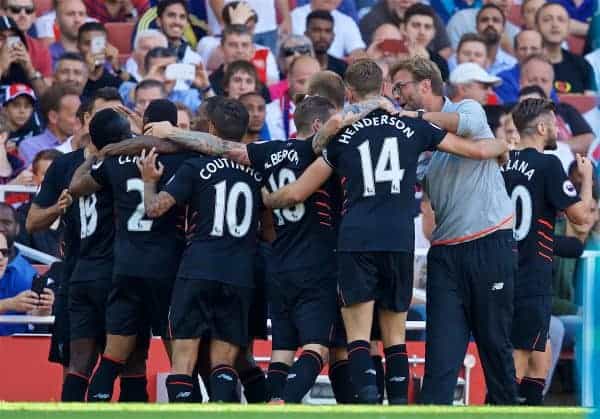 So, in every measure, except for clean sheets, we are far superior to 12 months ago. But there is a 'hidden' statistic which to me really highlights just how impressive our start to the season has been…
In the 10 home games played by Tottenham Hotspur, Arsenal and Chelsea so far this season, they have won seven of them.
The only team to take any points off the three London clubs on their own patch is Liverpool. In other words, other than against us, they have perfect home records. But not just that; in their 10 home games:
Spurs have conceded just one goal…against us.
Arsenal have conceded five…four of them against us.
Chelsea have conceded three…two of them against us.
So, in total, these three have conceded just nine times in 10 home games—0.9 goals per game—and seven of them have come in their three games against us—2.33 goals per game. In their seven other home games, they have conceded just three times—0.4 goals per game.
These are quite eye-opening stats. To be just two points off top spot having played over a quarter of the season's away games, and two wins and a draw against three of the other so-called 'title contenders', is not just encouraging, it's fantastic.
The stats at the beginning of the article—most shots, most distance covered, whitest teeth etc.—are all impressive, but essentially meaningless unless they translate in to what really matter: points. The exciting thing is, they have.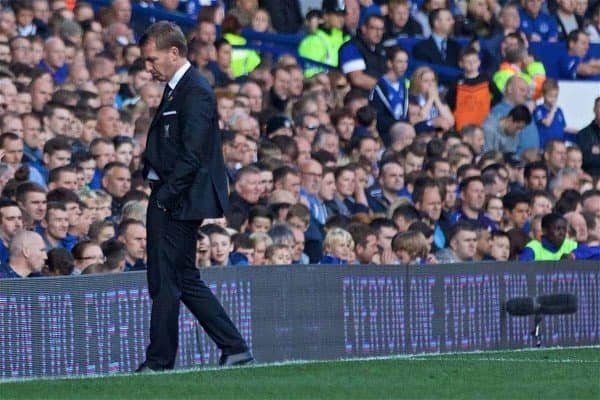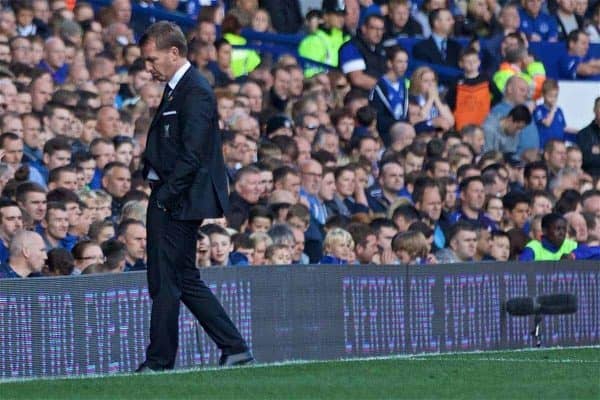 Going back exactly 12 months, of the team that played in Brendan Rodgers' final game—a 1-1 draw with Everton at Goodison Park—only three of the starting lineup that day started against Swansea this weekend—Nathaniel Clyne, Philippe Coutinho and James Milner; and of course, Milner is now at left-back.
It goes to show the overhaul Klopp has undertaken to create a team in his image: new goalkeeper, new central defensive partnership, new left-back, and a completely different front six. Add to that, the complexity of a new formation (4-3-3 versus 3-5-2), the bedding in of new signings and completely new roles for several existing players.
But while these have all been essential components of our improvement, I would suggest the two most vital factors have been: 1) a complete overhaul of tactical approach, and 2) mindset.
By the time the phone call was made to Klopp last year, Rodgers' approach had clearly run its course, and a mindset of fear had overcome one of ambition.
A 3-1 defeat to a striker-less, 'LVG-worthy' Man United and a 3-0 home defeat at the hands of West Ham United were symptomatic of a manager who had not only run out of ideas, but who had lost faith in his once bold convictions.
Without Luis Suarez to terrorise the opposition, Liverpool's need to score two goals per game to win (Rodgers' teams on average have leaked 1.5 goals per game throughout his entire career) became a bridge way too far.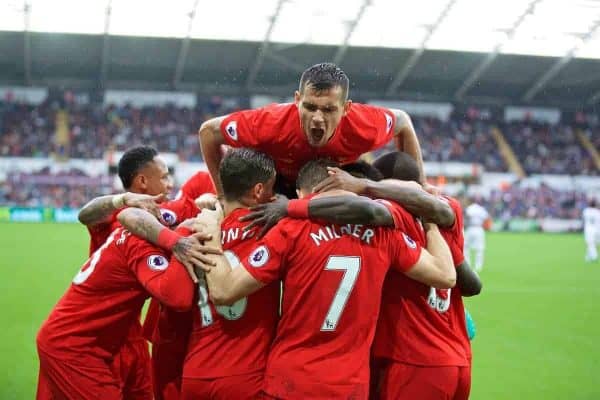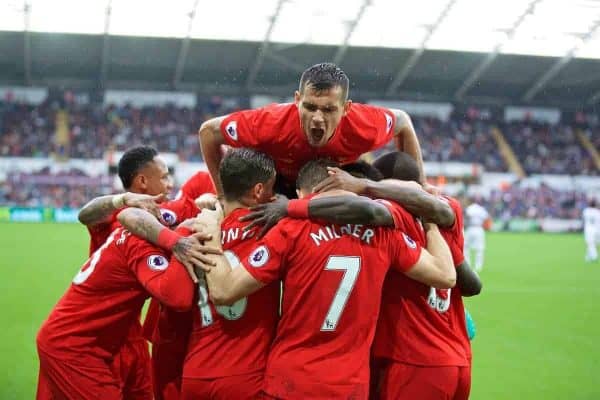 In contrast, it is clear that Klopp will never rely on any one single player. He has a fierce commitment to the collective, not the individual.
It is no coincidence that, with a pre-season under his belt, his philosophy taking shape and 'his' players now in place, the goals and assists this season are being shared across the team more so than in any other team in the Premier League.
When Suarez moved on and Daniel Sturridge was injured, the goalscoring cupboard was bare, hence the paltry eight goals scored in Rodgers' final eight games. Now, even with Sturridge and Divock Origi routinely on the bench, we have scored more goals in the opening two months of a season than in the last 90 years.
Our 18 league goals have been scored by seven different players while eight different players have contributed assists. If you add the League Cup games, the number of goalscorers rises to 10.
Last term, in the entire 38-game season, only seven players scored more than two league goals. This season, after only 7 games, we already have five: Milner, Coutinho, Roberto Firmino, Adam Lallana and Sadio Mane.
Our 3 'specialist' strikers, Sturridge, Origi and Danny Ings, don't yet make the list—in fact each have yet to register a league goal.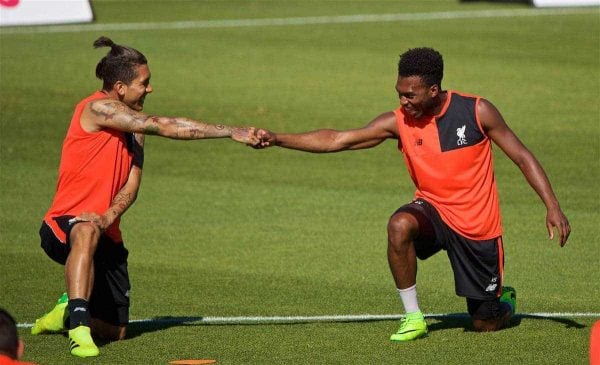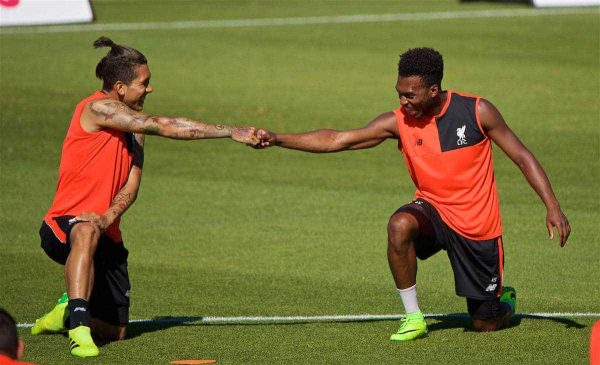 Compare that to our rivals this season: Man City, Arsenal and United have just two players who have scored more than twice. Chelsea and Spurs have only one each.
The point is, that if we are missing one of our front line, we can 'mix and match' with like-for-like players off the bench, yet still retain a significant goalscoring threat. Conversely, if Sergio Aguero, Diego Costa, old-man Ibrahimovic or Alexis Sanchez are unavailable, goalscoring options to replace them are severely limited.
Of our rivals, I would consider Spurs the most diversified and better equipped to overcome an injury to one of their key goalscorers.
This has also helped us, jointly with Spurs, hold the record of the team who have come back to win from losing positions most often in the last 12 months (five times).
It also points to positive mindset and determination; a will to win over an acceptance of defeat; a mental strength to dig deep when the chips are down. We did it against Arsenal with a superb second-half blitz after a poor first half. We did it again at Swansea with a similarly impressive, if not as dramatic, turnaround in performance.
Compare this season to last. When Southampton came back from 2-0 down to defeat us in March, we had the unenviable record as No. 1 in the Premier League for dropping the most points from winning positions.
This dramatic change in fortunes is all down to Klopp. He understands that in football it's impossible to win every game. He can accept misfortune, or when a genuine effort falls short, but he will not accept complacency or mental frailty. He inherited a team last season who suffered from both.
Slowly but surely, through coaching, motivation and replacing unsuitable options with more suitable ones, we have turned that stat on its head. In other words, he's made believers out of the doubters, even on the pitch.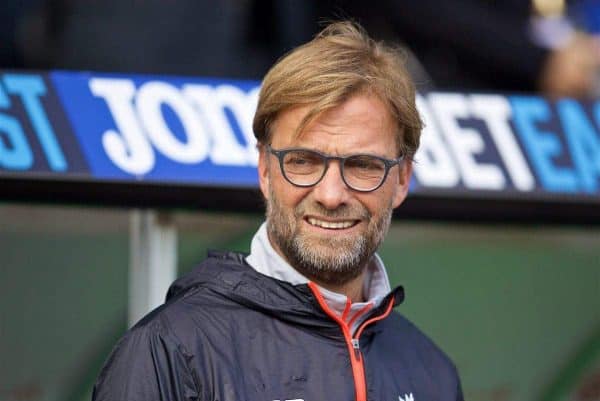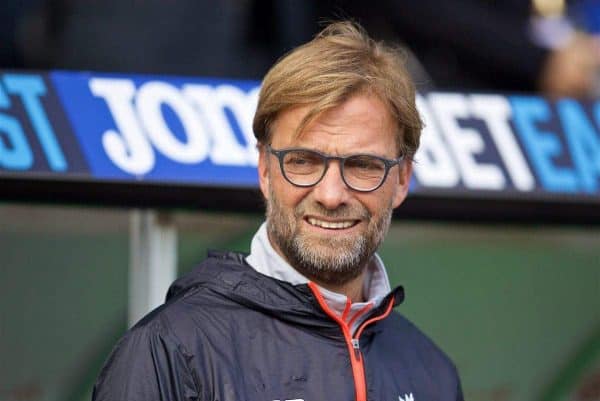 Of course, we are not yet the finished article. While almost all of our stats are excellent, a couple are not—yet.
Our record of conceding goals from set pieces remains dismal—we rank 18th in the Premier League over the last 12 months. Similarly, our goals against is more than a little concerning. In fact we are still conceding goals (10 goals in seven games) at the same rate as during the Rodgers years, at around 1.5 goals per game.
You have to go all the way down to Watford in 11th place for a team who has conceded more. Burnley in 14th have conceded fewer. But Klopp knows it's the next piece in the jigsaw and has already started to address it with the introduction of Joel Matip and Loris Karius, and the reinvention of Milner in place of Alberto Moreno.
It's very much a work in progress and the Swansea game highlighted it will take time, but the important thing is, he's identified it and he will fix it.
When you look at the overall picture and piece it all together, the rate of progress in just 12 months has been stunning and continues on an upward trajectory.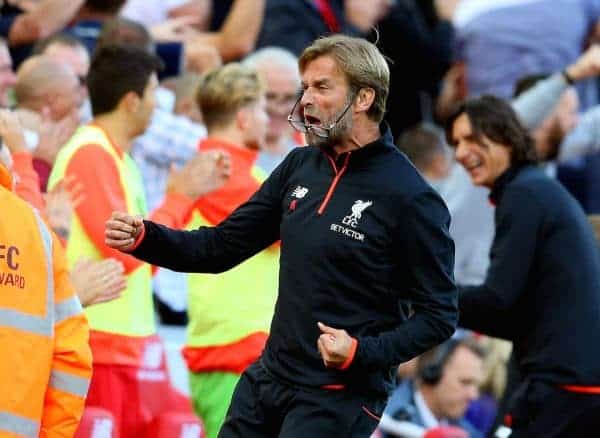 I await each game now, not with what was becoming a too familiar sense of trepidation, but with a genuine excitement at watching the spectacle that is Liverpool FC. I now really do expect us to win no matter who the opposition.
While none of us can predict the future, I think it's fair to say that with this man leading our club for at least the next five years, the future looks brighter than it has for a long, long time.
Happy Anniversary Jurgen!