Liverpool manager Jurgen Klopp insists it takes more than an easy-on-the-eye victory over West Brom to leave him fully satisfied.
The German saw his side dominate the Baggies at Anfield, with man-of-the-match Philippe Coutinho and Sadio Mane giving the hosts a deserved 2-0 lead at half-time.
But they failed to add to their tally in the second period and a late Gareth McAuley goal resulted in an unexpectedly tense finish.
Three points places the Reds firmly among the Premier League pace-setters but Klopp is not easily contented.
"My problem is I don't know when I was last time satisfied, maybe 2012 after we won the double with [Borussia] Dortmund…for five seconds," he told BBC Sport.
"That's a real problem. Being satisfied is nothing I need.
"I want only to see that we do what we have to do. As long as we do this it's okay, but that's our job."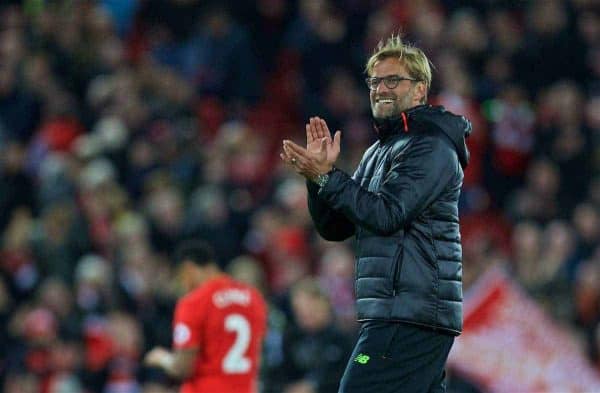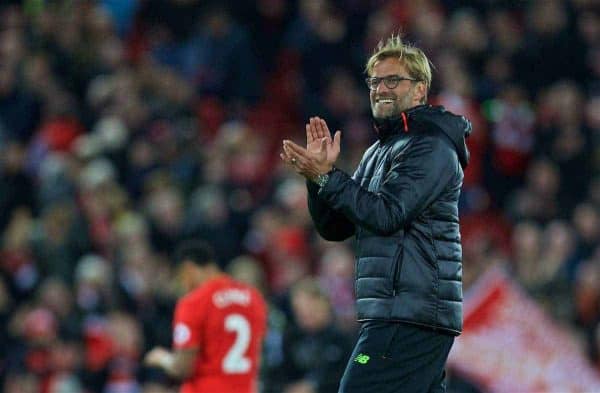 Klopp's high standards will surely serve his side well as the season progresses but they did not stop him taking any pleasure from a display that could easily have yielded a more handsome result.
"I was pleased with the performance, pleased with the result and nobody was injured," he said.
"It was a really good game from my side. It's what we have to do, that's how life is, you have to use your skills or it is a waste of time.
"But this kind of football is not a guarantee of something, there's different things in different games and you need to be ready all the time.
"In other games we will be more under pressure and we need a plan for this, the work never stops."
Defeat left Albion three points above the relegation places and manager Tony Pulis, who was frustrated by the club's summer transfer work, is already looking forward to the January window.
"I think it's a better group than what it was when I first came in and next window it's important we improve again," he said.
"We know where we want players and we know where the team needs players. We've got to focus on that and get them in."