Loris Karius is confident he can adapt to the physical demands of the Premier League, after a shaky start to life at Liverpool.
Karius' position as Jurgen Klopp's first-choice goalkeeper has already come under question, despite the summer signing making just three appearances for the Reds so far.
His performance in the 2-1 victory away to Swansea City last time out drew criticism from some quarters, owing to his reluctance to claim high balls into the box.
However, speaking ahead of Liverpool's clash with Manchester United on Monday night, Karius has insisted he is not "scared" of turning out in the Premier League.
"They're both good leagues, but the Premier League is a bit more physical than the Bundesliga," he told Sky Sports, comparing his time as No. 1 at Mainz 05 and Liverpool.
"You don't really see that in Germany that much, but that's how they do it here—it's no problem, you just have to adapt.
"OK, I had a bit of experience in the games, missing one or two doesn't mean that I'm scared to go again.
"But I'm not some schoolboy that never had to come out of his box before.
"I played a lot of games, so it's not like nobody's ever touched me before [in the box]."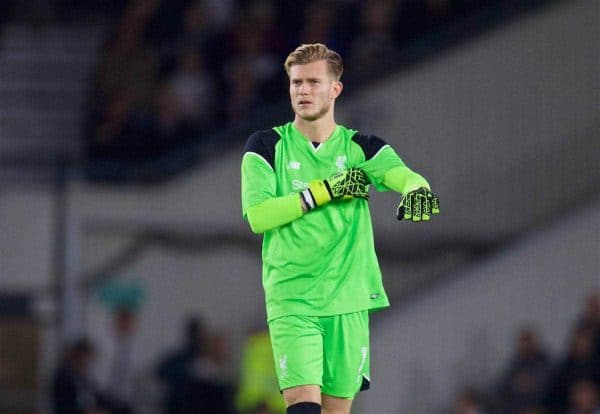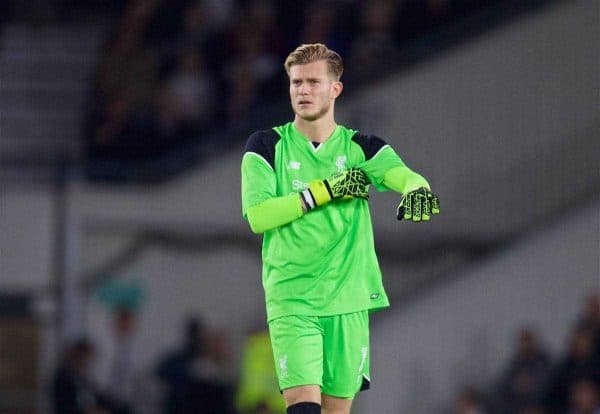 His next opportunity to impress is likely to come against the Red Devils, and Karius believes victory over Jose Mourinho's side would give Liverpool a significant advantage.
"There's been famous games between these two clubs, and the rivalry is big, so all the fans are really excited," he continued.
"I think it's going to be a great atmosphere in the stadium, and for us players it's something special as well.
"You watch a lot of games with these two clubs, it's always been on in Germany, so you know what you can expect.
"United are three points behind us, they want to come even with us, we can go six points ahead, so it's a very interesting game."
A home clash with United provides Karius with the perfect opportunity to back up his self-confidence with a dominant performance.
He is clearly comfortable in his surroundings, and the 23-year-old will no doubt match this on the pitch soon enough.