Loris Karius failed to deliver a performance of authority against Swansea City on Saturday, but there should be no need for panic.
There was a moment during the second half at the Liberty Stadium that will have caused Liverpool supporters to turn to each other and look slightly terrified.
The score was 1-1, after Roberto Firmino had cancelled out Leroy Fer's early opener, and Swansea had won themselves a corner.
Karius, tipped to be Liverpool's new goalkeeping saviour, made a woeful attempt at punching the ball clear and Swansea almost went back in front because of it.
For the Reds fans pleased to see Karius replace the unconvincing Simon Mignolet as Liverpool's first-choice goalkeeper, this was like seeing your dad cry for the first time and realising he's not invincible.
On a day when he was tipped to show why Jurgen Klopp was right to make him his new No. 1, things didn't exactly pan out that way.
Surprisingly Shaky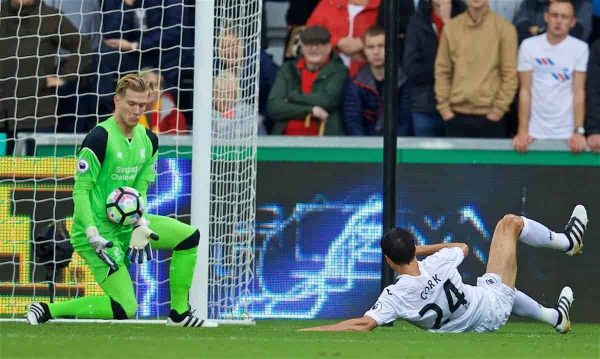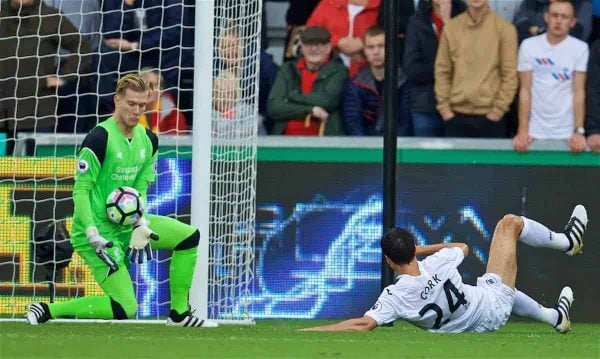 Given the confidence that Karius seemingly has in abundance, Saturday's display was not one many expected, despite some criticism coming his way after David Meyler's goal for Hull City on September 24.
He should have come for the in-swinging corner that Fer eventually scored from, and a slight handling error from a Gylfi Sigurdsson free-kick also caused alarm.
Karius' aforementioned missed punch was so nearly fatal at a time when Liverpool were dominating, and his indecision in dealing with a teasing Angel Rangel cross should have seen Mike van der Hoorn equalise in the dying seconds.
Even the youngster's much-vaunted distribution was not always on the money, with a couple of slack long-range passes drifting out of play.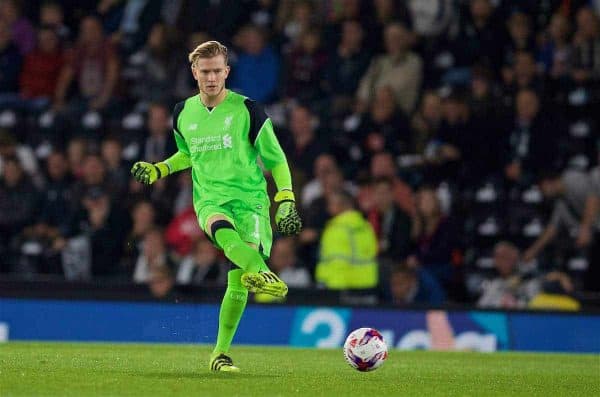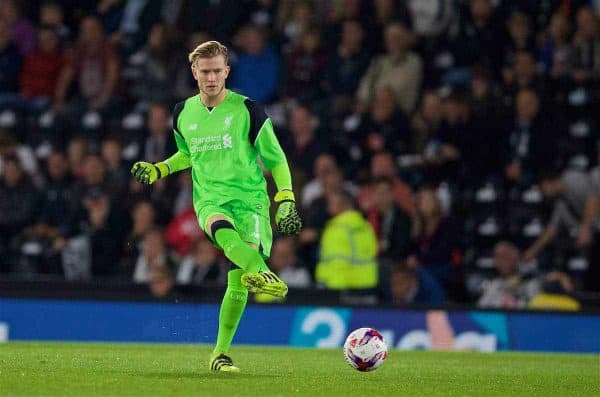 That is being extra harsh, however, and if there was one thing that immediately looked a significant upgrade on Mignolet, it was his use of the ball and general technique.
While it is impossible for even Karius' biggest fans to feel pleased with his showing against the Swans, some of the overreaction in the last few days has beggared belief.
Already, there have been calls for Mignolet to come straight back into the side, highlighting just how impatient and short-termist a section of modern fans are.
This was only Karius' third appearance in English football, and like the vast majority of foreign players, it will take time to settle.
De Gea Comparisons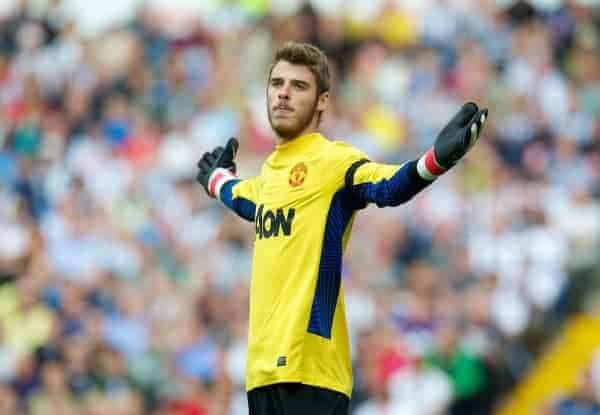 If ever you wanted to find a better example of a goalkeeper adjusting to life in the Premier League, it's Man United's David de Gea.
The Spaniard arrived as a highly rated 20-year-old in the summer of 2011, having shone so brightly in La Liga for Atletico Madrid.
There was huge hype surrounding De Gea's signing, the third most-expensive goalkeeper of all time, but he got off to a very rocky start at Old Trafford.
Physically, he was nowhere near the level required to thrive in England, and he looked susceptible to crosses every time he took to the field.
His decision-making was ponderous, individual errors were threatening to cost United dear and he carried no aura about him whatsoever.
Alex Ferguson defended him at the time, saying, "he is young. He will learn. He will come through. It was the same when Peter Schmeichel came."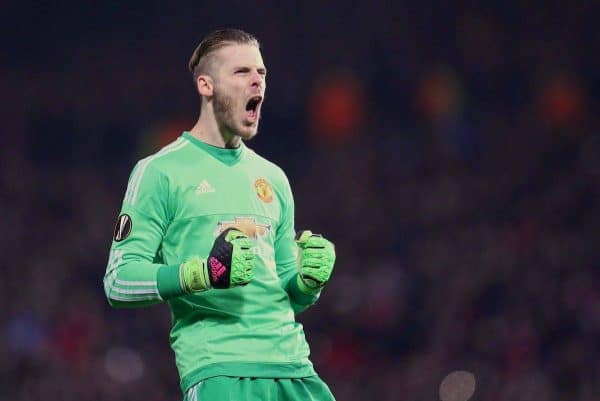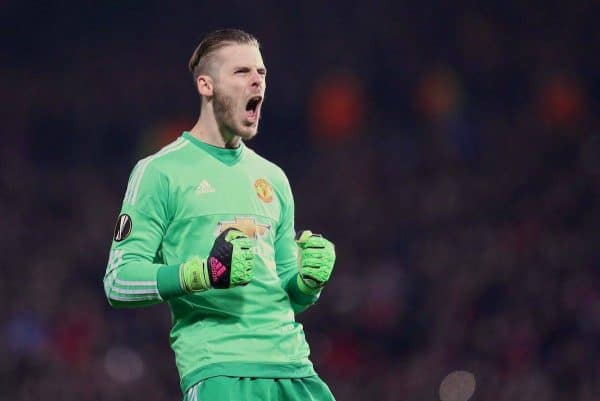 As much as it may pain us to admit it, Ferguson was spot on. He knew it would take time, but that he had acquired a special goalkeeper.
We all know what has happened since with De Gea, unfortunately.
As the weeks, months and years have passed, he has matured into the best 'keeper in the league, and along with Manuel Neuer, is arguably one of the two best on the planet.
Any Liverpool supporter concerned by Karius' poor performance at Swansea should simply look at De Gea and realise that young goalkeepers invariably won't take to English football like a duck to water.
There will be errors from the German in his early days at Anfield, and while he may never hit De Gea's heights, the Reds have their long-term goalkeeping situation sorted.
Persist With Karius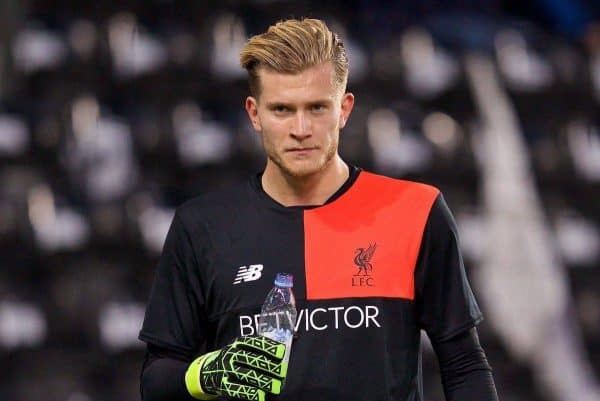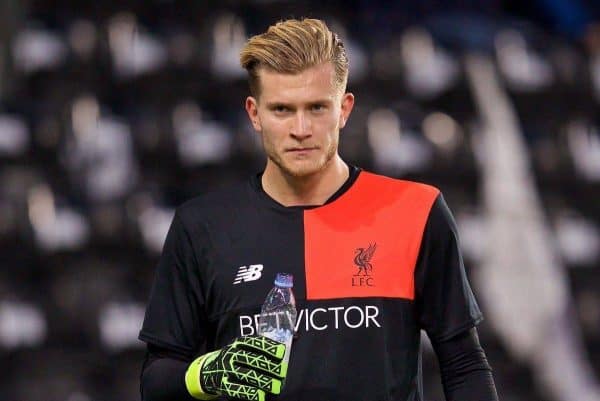 The worst thing Klopp could possibly do after the international break is demote the former Mainz stopper back to the substitutes' bench.
Given the faith the manager has in his compatriot, and the fact that he is not remotely knee-jerk in his team selection, it would be an almighty shock if he did, though.
Supporters have to accept that young signings will not always be immediate success stories, but the only way to see them improve is to keep giving them opportunities.
One nervy display from Karius should not cause such a hysterical reaction—to be voted second behind Neuer as the Bundesliga's best 'keeper last season says all you need to know about his ability.
The few remaining Mignolet supporters have spent their weekends declaring "imagine if that was Mignolet in goal, he'd have been slaughtered," but there is a key difference.
The Belgian has been at Liverpool for three years, failing to improve in that time, while Karius has played just three matches.
The Reds' No. 1 may not be perfect in his first season on Merseyside, but just like De Gea, it won't be long until he is one of the best in the league.