Liverpool supporters' plans have once again been forced to change as the Premier League has rescheduled eight games for broadcast in December and January.
With Sky Sports and BT Sport tightening their grip on the Premier League this season, the English top flight is more vulnerable to financial pressure than ever.
This, predictably, has resulted in further ramifications for supporters, with this no more apparent with recent fixture changes.
As the Premier League gears up for the festive schedule, no fewer than eight Liverpool games have been moved around the fixture list.
The Reds will now play Bournemouth away in a Sunday afternoon kickoff (December 4, 1.30pm KO BST), as well as hosting West Ham United at Anfield on a Sunday (December 11, 4.30pm KO BST).
Likely incurring the wrath of local authorities, the first Merseyside derby of the season will now be played at Goodison Park on a Monday evening (December 19, 8pm KO BST).
Liverpool's Boxing Day fixture has now been moved to the day after, taking on Stoke City at Anfield (December 27, 5.15pm KO BST).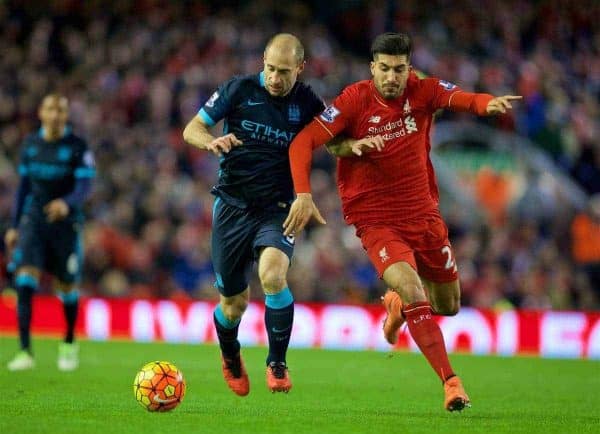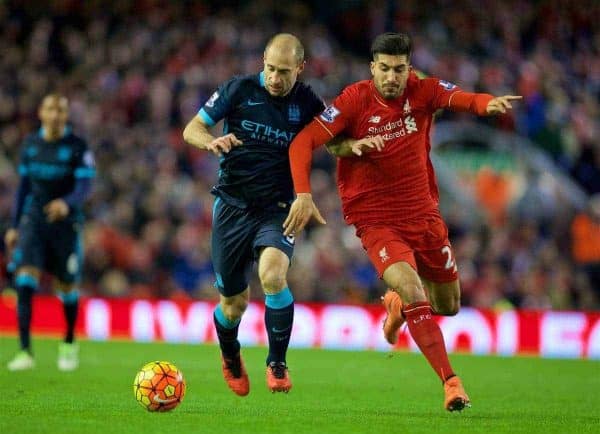 Rounding off December, the Reds will now take on Manchester City at home on New Year's Eve (December 31, 5.30pm KO BST), with the evening kickoff once again presenting a challenge for police and supporters alike.
Liverpool's trip to take on Manchester United at Old Trafford has been moved to Sunday afternoon (January 15, 4pm KO BST), while the Premier League have returned the favour to Swansea City supporters by imposing a lunchtime kickoff at Anfield (January 21, 12.30pm KO BST).
Finally, Jurgen Klopp's side will take on Chelsea at Anfield on a Tuesday evening (January 31, 8pm KO BST), making the long trip back to London as difficult as possible for Blues supporters.
To spin a positive, at least the Reds will be on TV for eight out of 10 league games in December and January…
---
LIVERPOOL FIXTURES, DECEMBER & JANUARY
Liverpool vs. West Ham United – December 11, 4.30pm
Everton vs. Liverpool – December 19, 8pm
Manchester United vs. Liverpool – January 15, 4pm
Liverpool vs. Chelsea – January 31, 8pm
(* – fixtures as previously scheduled)
---