Liverpool winger Sadio Mane is confident of sealing victory over Manchester United on Monday night, as the Reds return to Anfield.
Mane spurned a move to United in 2015, before eventually earning a £30 million switch to Merseyside a year later, and has started his Reds career strongly.
The 24-year-old has hit three goals in seven appearances so far, as well as laying on a further three assists, and will be hoping this can continue against his former suitor on Monday.
In fact, Mane is emphatic in his belief that Liverpool will triumph at Anfield, saying ahead of the game that "we are going to beat Manchester United."
"We all believe it. We are going to make it," he told reporters this week.
"Maybe this will be the biggest game I have played in. My games for Senegal will have been the biggest so far.
"For my club, I think my biggest was my debut for Southampton against Arsenal.
"We won and I scored. I was under big pressure so for me that was amazing.
"Now this will be one of the most important. Everyone would like to score in a game like this."
"It's normal the fans and people will think this is a particular type of game. We know it's one of the big games of the season.
"It might be like El Clasico but, really, when the games starts and you get on to the pitch, then you do have to treat it more like a normal game."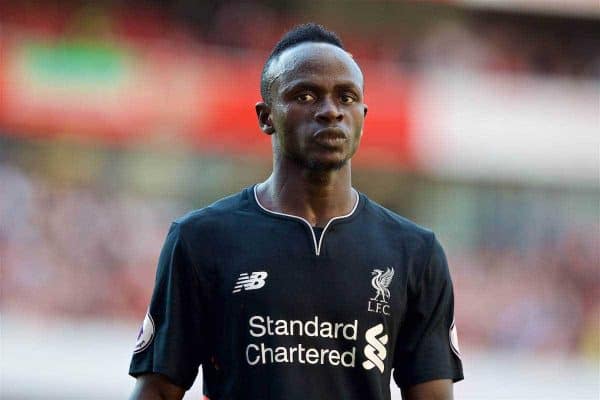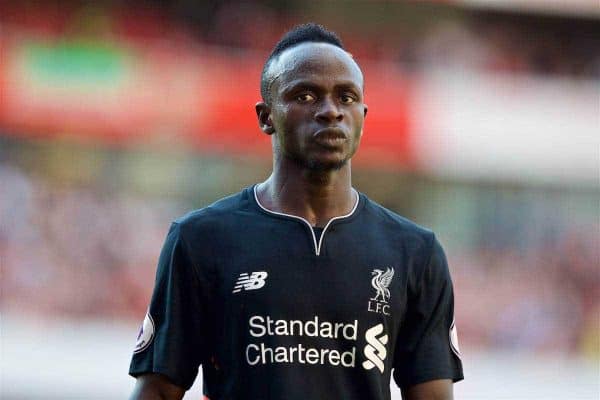 With a lofty price tag looming over him, Mane has taken up a key role in Jurgen Klopp's attacking line, as Liverpool mount an early title charge for 2016/17.
However, while the Reds sit just three points off first-placed Manchester City heading into Monday's clash, with a game in hand, Mane has joined his team-mates in insisting it is too soon to talk of winning the Premier League.
It is also the stance he is taking when it comes to his valuation, with any assessment premature after just seven games.
"This is something you have to accept in football. Someone will say you are overpriced, but I did not think about it," he continued.
"Maybe I was overpriced but I believe in my quality and want to get better.
"If you know what you can do for your team, it becomes no problem and you don't even think about it.
"You have to deal with it. I think I am getting better. Now my ambition is to win trophies with my team.
"We have the quality but it is still too early to say what will happen this year."
A win over United would certainly help the Reds on their way, though they would need to triumph by virtue of four clear goals to take the top spot from City.
But if any player is to inspire Liverpool to high-scoring brilliance, it would be Mane.