With Liverpool planning to merge their first team and academy training grounds, Jurgen Klopp says leaving Melwood would be in search of "improvement."
Reports on Wednesday revealed the club's plans to merge the Melwood and Kirkby sites into one facility, with potential to expand the latter to incorporate all age groups.
This is something Klopp has addressed in the past, bemoaning the distance between the two, depriving him of access to Liverpool's youth ranks.
Speaking ahead of Saturday's trip to take of Crystal Palace at Selhurst Park, Klopp said the merge would be to ensure "improvement."
"There's nothing to say about this," he explained, with plans still at a very early stage.
"I think it makes to sense to improve the circumstances, where and how.
"We haven't finally decided because it's not all in our hands.
"But of course, we have to think about improvement and developing things to make it more likely to get the best out of our talents.
"To get the best circumstances for our first team, under-23s and all these things.
"It's nothing in the moment. When we know we'll tell you immediately. Until then, you'll have to wait."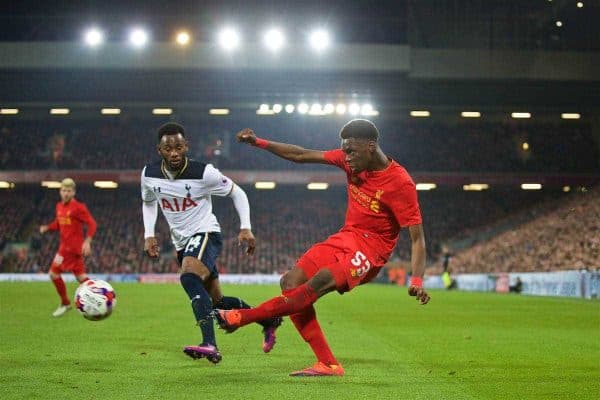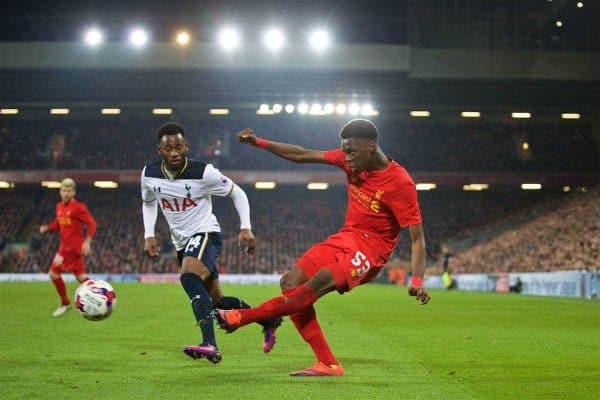 Klopp's heavy focus on youth in his 12 months as Liverpool manager so far have seen the spotlight turned towards some of the academy's finest talents.
But, as he has previously argued, their development is best served out of the public eye.
Despite handing two 18-year-olds their full debuts against Tottenham Hotspur on Tuesday night in Trent Alexander-Arnold and Ovie Ejaria, he stressed it should remain that way until they are ready.
"With our young players it's very important we keep the circumstances around them as quiet as possible," he continued.
"When you ask in a press conference for a Premier League game about a 15-year-old boy, it's the opposite of what we want to do.
"When there's something to say and when we think we should say something about it, we'll do it.
"Don't make stories about it, that's a big problem in football. It's a rumour. No more, no less.
"Leave the 15-year-old boys to be 15-year-olds. Talk about them when they can handle the circumstances around talking about them.
"Everything starts too early. Fifteen is for sure far too early."