Former Liverpool captain Steven Gerrard has described the pressure of wearing the armband, saying you need to take the rough with the smooth.
Gerrard served as the Reds' captain for 12 years, as well as taking up the role with England for two years, proving his leadership in a long and successful career on Merseyside.
However, Gerrard's time with Liverpool was far from plain sailing, enduring a number of tumultuous years as the club's figurehead.
Jordan Henderson took over from Gerrard on his move to LA Galaxy in 2015, with the midfielder receiving a confident backing from his predecessor.
What Gerrard will likely have told Henderson on his departure, however, is that it would not be an easy job, as he explained of the role in Ragnhild Lund Ansnes' new book Liverpool Captains.
"You need to be thick-skinned to be captain," he said.
"Before you accept the responsibility of being captain for Liverpool Football Club you've got to tell yourself: 'There will be good days and bad days.'
"On good days you'll feel on top of the world. On bad days you'll feel sad and lonely.
"If you can't handle the low days, when the shit hits the fan and everyone's out to get you, if you can't handle those days mentally, don't take the job."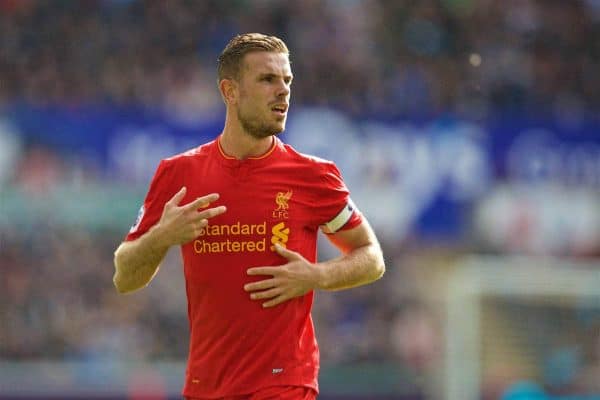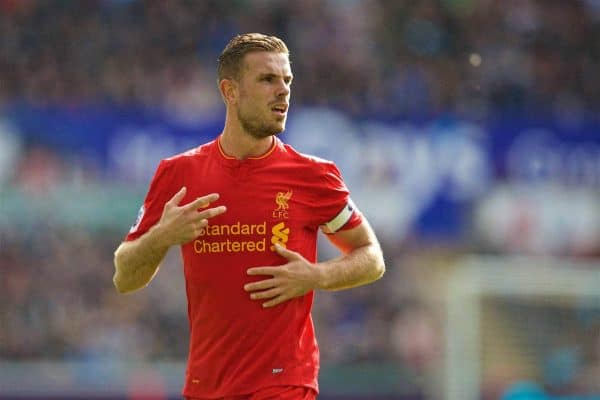 Henderson has responded well to his low days as Liverpool captain so far, notably in an injury-hit campaign last time out, making just 26 appearances as the Reds finished eighth in the Premier League.
The former Sunderland youngster is now back to top form in a new role under Jurgen Klopp, proving his doubters wrong with a series of excellent performances at the base of midfield.
This has seen him reflect Gerrard in his ability to dominate games—something the former skipper believed was central to his role.
"Every single day, even when I wasn't playing badly, I felt that pressure. But I loved it, even on bad days," he continued.
"When we'd had a bad game or if I'd played badly, I used to tell myself: 'I'm the captain. I need to put this right, and I'll have another chance to do that in three or four days.'
"I dreamed about wearing the captain's armband from when I was about 10.
"So when I got it, I wanted to enjoy it, even on bad days."
Klopp will be hoping Henderson can help Liverpool to emulate the success they enjoyed while Gerrard was captain, and perhaps even go one further and seal a Premier League title.
This will put a lot of pressure on the midfielder, but he looks capable of dealing with it, just as Gerrard was.