Jurgen Klopp celebrated his first year since taking over as manager of Liverpool on October 8, so here we take a look at some of his best quotes.
It feels like it was only yesterday when Klopp moved to Merseyside and he was pictured having a pint on Hardman Street.
The laid-back, charismatic and likeable personality he flaunted that day has shaped his opening 12 months in charge of Liverpool Football Club.
Since taking over from Brendan Rodgers on October 8, 2015, the popular German manager has guided Liverpool to two cup finals and has enforced an entertaining, hardworking and creative style of play.
In between the highs, there have been plenty of lows in his first year in charge.
The Europa League final loss against Sevilla was undoubtedly the worst, but the disappointing performance against Burnley in Liverpool's second game of the season shows this still plenty for Klopp to work on.
The manager is regarded by many as a footballing genius, but he's a highly charismatic personalitym too—and he's provided plenty of entertainment in front of the camera.
Here are five of the best quotes from his opening 12 months in charge…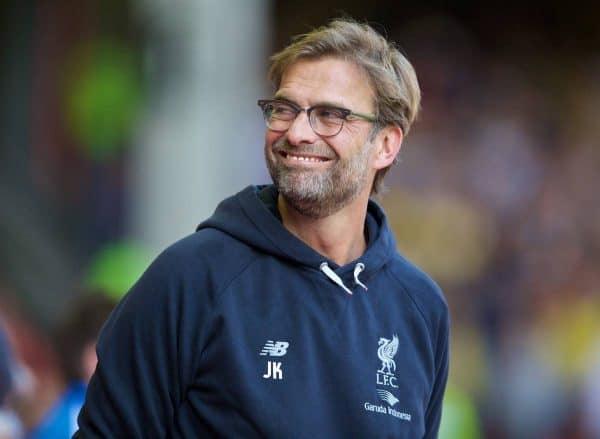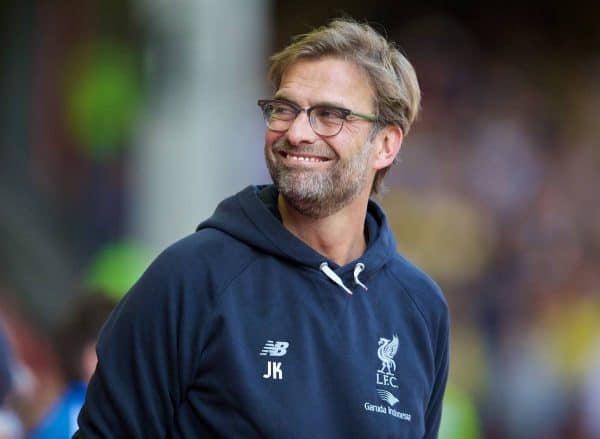 ---
In a memorable first press conference, Klopp produced one of the best quotes of his tenure thus far and immediately charmed the media…
"I don't want to describe myself. I'm a totally normal guy. I came from the Black Forest. I'm the 'Normal One'."
---
On discussing the handling of youngsters in the game, Klopp expressed his concern in a rather unusual way…
"These young players are our future. If we handle them like horses then we get horses."
---
Though still able to demonstrate his humour, even Klopp couldn't hide his bitterness over the disappointing home defeat against Crystal Palace on November 8, 2015…
"Sometimes I would really like to change my personality but I can't forget this fucking loss against Crystal Palace."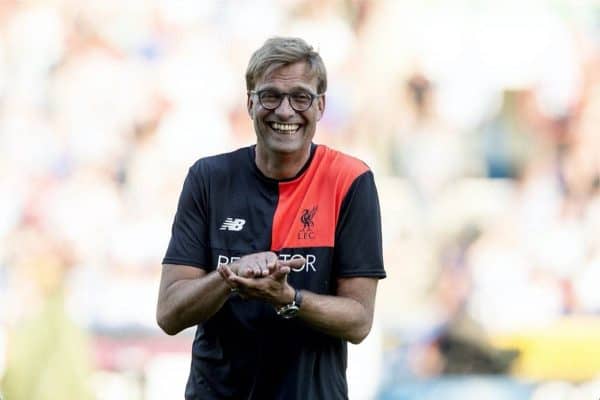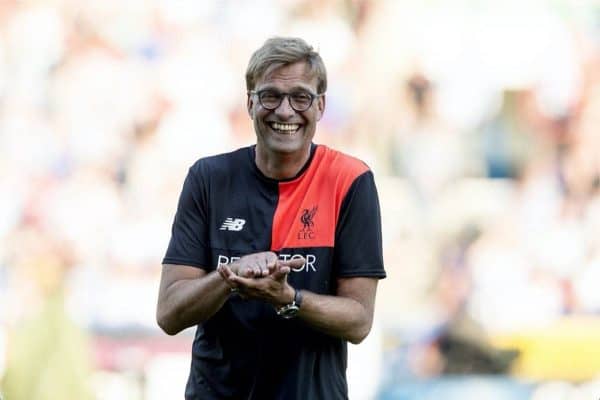 ---
He seems like the kind of manager who would do anything to bring success to Liverpool but just in case he fails, he has a backup plan…
"When I sit here in four years I would say we won one title. If not next time [I will manage] in Switzerland."
---
A post-match interview which went viral, showed Klopp's hilarious reaction to his side's ruthless performance against Manchester City…
"The best word I can say to describe this, is BOOM!"
---