Adam Lallana's remarkable improvement over the past year meant Liverpool missed his influence sorely during Saturday's 0-0 draw with Southampton.
There's an old adage that you can learn more about a football team during a defeat than you can when they win.
Similarly, you can sometimes learn more about what a player brings to a team when he doesn't play.
It's no exaggeration to say that Lallana has been a revelation for Liverpool under the management of Jurgen Klopp, and the attacking midfielder is now among the first names on the teamsheet.
Further to this, he's established himself as a regular England international and you can already see him becoming just as vital to the national team as he is for his club.
Liverpool's draw away to Southampton at the weekend wasn't a poor performance by any means, and even title-winning sides don't win every game, but there was the feeling that an element of precision and control was missing in the attacking third.
These are the qualities which Lallana has come to epitomise, and were he available to play against his old club the result may have been different.
Slow Start, Marked Improvement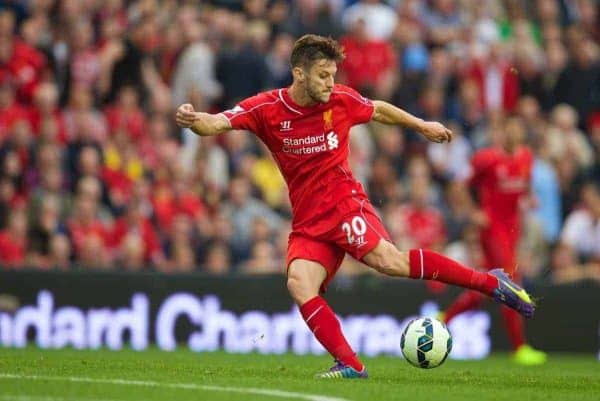 On joining the club from Southampton, Lallana was a nearly man who would frustrate fans with displays of near-brilliance.
The occasional sublime first touch would be followed by a wasteful pass, and a jinking run past one player would be followed by him being easily muscled off the ball by the second.
His lack of pace became glaring as he cut a flimsy, waif-like figure, and his natural ability on the ball would be cancelled out by poor decision-making and fruitless, careless end product.
A string of Cruyff turns would end with him being boxed into a corner, and he always appeared to tire after the hour mark.
But the 2016 version of Lallana is nothing like the player described above.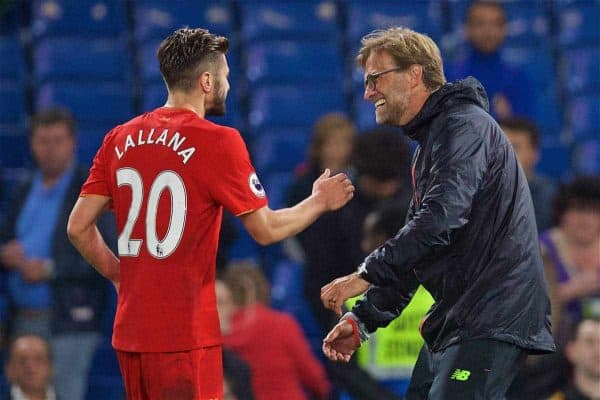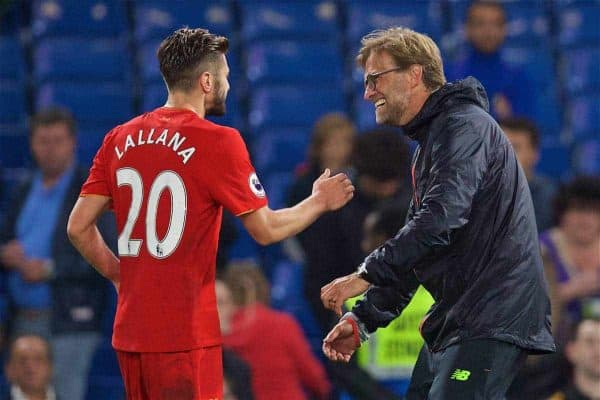 Under Klopp he's honed his skills and added some steel. He's now an intense pressing machine who makes up for his lack of natural pace with some clever movement, perfected on the training pitch with help from coaches Zeljko Buvac and Pepijn Lijnders.
Klopp has solved the stamina issue by bringing him off midway through the second half of games, but during the time he's on the pitch he'll run and run.
The man who, aged 18, had heart surgery to rectify an irregular heartbeat, is now the metronome in Liverpool's attacking third, pumping the ball around to those vital organs, Philippe Coutinho, Roberto Firmino, and Sadio Mane.
He is level with Coutinho on five assists so far this season, has chipped in with two goals, and has also scored in each of his last three appearances for England.
This turnaround is remarkable, and he's gone from a handy squad player to a vital member of the first team.
Wijnaldum Steps In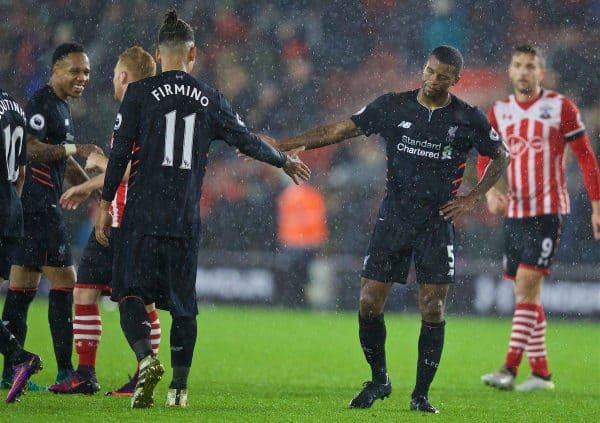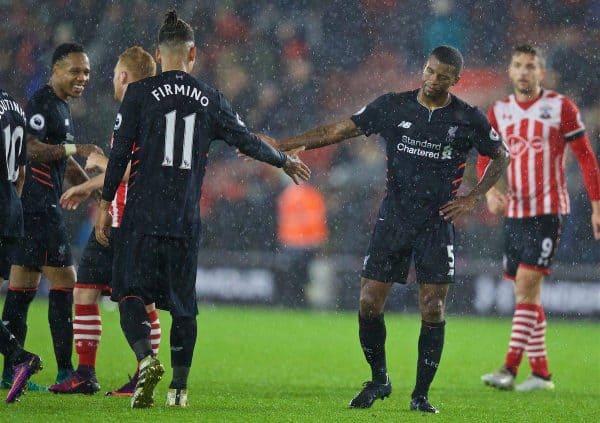 Georginio Wijnaldum took Lallana's position against Southampton and didn't do a bad job. He could, and perhaps should, have had an assist in the first half, but Mane's effort was saved by Fraser Forster.
The Dutchman racks up similar numbers to the man he replaced, averaging two key passes per 90 minutes to Lallana's 1.5, and a pass success of 87.1 percent to Lallana's 86.1 percent.
He's experiencing some of the problems his team-mate had on joining the club in terms of needing to be more clinical in advanced areas, but he still has two assists and a goal in 751 league minutes (Lallana has played 773 minutes).
Wijnaldum currently lacks the comfort and composure Lallana brings to the game, but this will come with time.
For now though, when all the midfielders are fit Lallana, and possibly Henderson, are straight onto the teamsheet, while Wijnaldum and Emre Can fight it out for that spot in between the two Englishmen in the staggered midfield three.
Continental Quality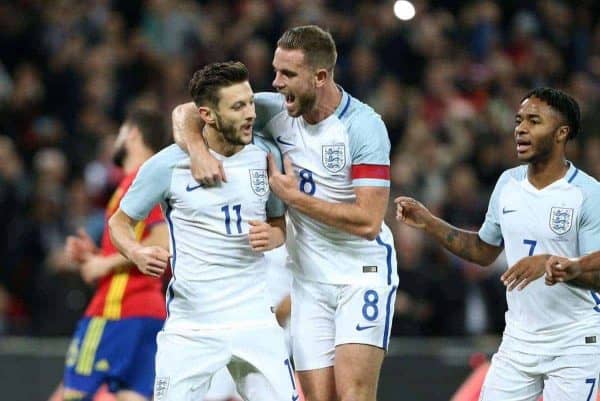 Lallana has become a rarity among English midfielders, which may explain why it's taken a manager from the continent to come in and find the player's best role.
His demeanour and style is one more akin to Spanish schemers such as Isco or David Silva, and this may explain why it's taken the English game so long to find a place for Lallana at the top level.
Nigel Adkins, who managed him at Southampton once described his best position as "wherever the ball is," while he also added a few thoughts which could easily describe the player's current situation at Liverpool.
"I like to think we've added a fluidity of movement so we don't restrict players to one position, but allow them to get on the ball and create things," he said. "He's one of the most talented players at doing that."
Klopp and his staff go along with this idea, but also added more intelligent movement on and off the ball to his game, and Gareth Southgate will get the best out of him at England by replicating this.
Lallana's absence wasn't the only reason Liverpool dropped points against Southmapton, and a draw away from home against such opponents isn't such a bad result.
But it would have been useful to have his composure, pressing ability, and final-third trickery to help put away his former club.