Sunderland manager David Moyes has acknowledged that his side need a strong defensive effort to get a result away to Liverpool.
The Black Cats head to Anfield having failed to win there in 33 years in the league, but are on the back of two straight victories against Bournemouth and Hull City.
They are still 19th in the Premier League and have conceded 21 goals in the league, fewer than only three sides, and Moyes is looking to take a defensive approach.
"I think you have to park the double-decker bus, I think anybody who has to play Liverpool has to park the double-decker bus," he said.
"But hopefully we'll have two centre-forwards like we've got at the moment scoring goals at the other end of the pitch as well.
"I don't think you can kid yourself, Liverpool are in good form, a good team, and you have to be able to do that."
Moyes' bus-parking plan is one that Sunderland player Jason Denayer doesn't seem to agree with, with the Belgian saying this week:
"We need to play like we played against Hull, because if we stay defensive they are very good at breaking you down and scoring.
"We need to try and score goals ourselves, and see what happens."

Jurgen Klopp joked that Sunderland are "favourites" based on form, but while Moyes drew on his experience of taking on the Reds as he previewed the clash on Friday, he admitted it would be a "tough game."
"It's always easy to pull out stats, when we last won, but all I can say is we won last week at Hull City," he said.
"We go into the game after a couple of good victories and hopefully we're going to go to Anfield and do the same again.
"It's always been tough, they've always had really good teams, Liverpool. Incredible teams.
"The periods at Everton when we played them, it was always tough to beat them.
"But I think if you look we had a lot of draws there, we didn't always lose there—I think people say that, but we didn't!
"Fortunately enough in the last two seasons at Everton we finished above them, so that tells you that we must have done OK.
"We lost 1-0 with Manchester United there, it was a tight game and we actually played quite well, so it's been a hard place to go.
"It's a really good football club. Good great support, they've had fantastic players over the years.
"So it's always a tough game, whoever you are and whatever club you're at."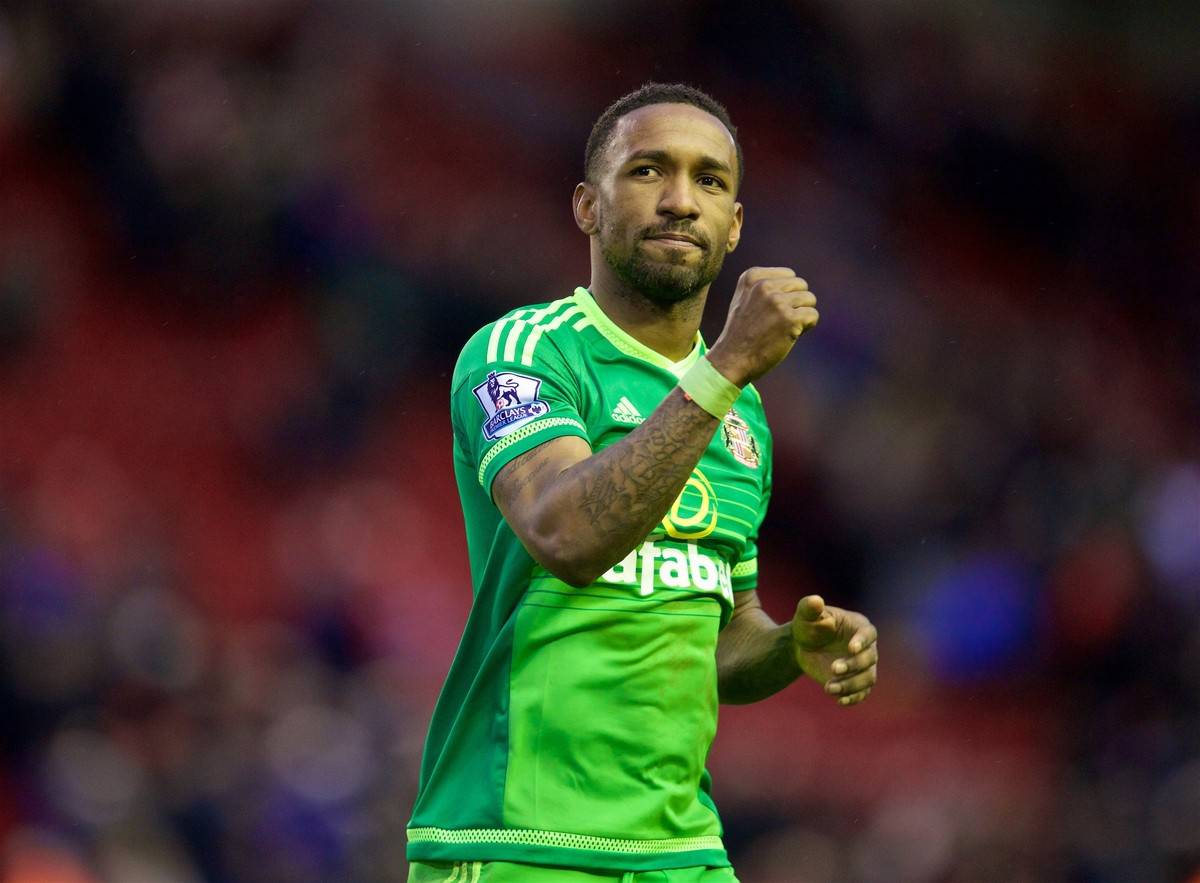 This suggests Moyes will opt to keep at least nine men behind the ball at all times, likely with the bullish Victor Anichebe also dropping back, leaving only Jermain Defoe up front.
Sunderland could, therefore, take inspiration from Southampton's approach in last weekend's 0-0 draw, a result which Moyes admitted he would welcome.
When asked if he was hoping for a draw, Moyes said: "I'd probably shake your hand now and say thanks, yes."
Liverpool are likely to find it tough to break through Sunderland's defensive line, but as they're ability to create chances at St Mary's proved, they are still capable of sealing a win.