Jurgen Klopp has hinted at making a signing this January when Sadio Mane leaves for the Afcon and with Danny Ings injured, but there's plenty of options even if a signing doesn't happen.
Everything is running smoothly at Anfield currently, but Klopp will have an unwanted curve ball to deal with in January.
Set to lose Mane to Africa Cup of Nations duty with Senegal for potentially six games, and with Ings sidelined by another season-ending injury, Klopp's attack will be somewhat depleted in early 2017.
Potentially left exposed for a busy part of the campaign as Liverpool look to sustain their title charge, Klopp has admitted he may enter the transfer window for reinforcement.
But what options does Klopp already have available?
Attacking Strength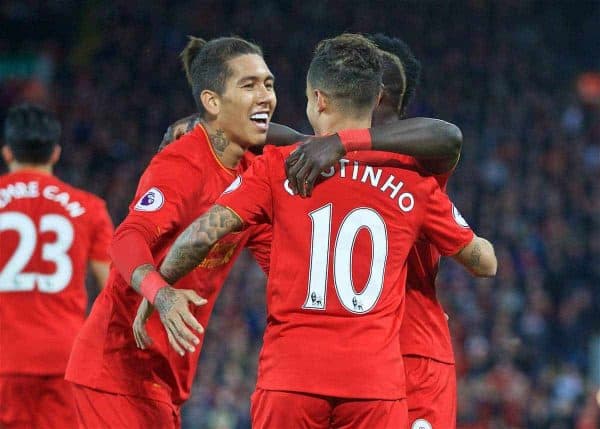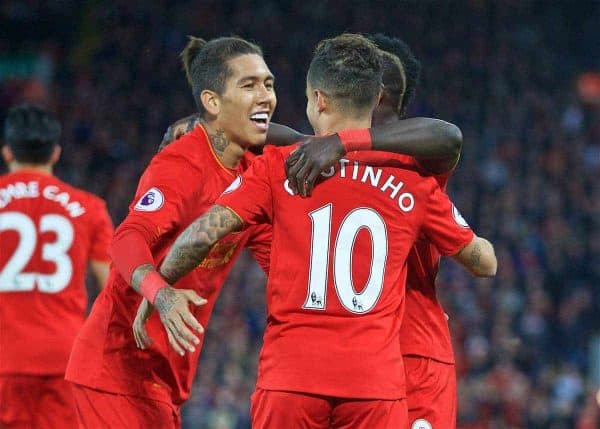 Losing the electric Mane and the versatile back-up Ings offers are big blows – especially with games against Man United and Chelsea and a potential League Cup semi-final in that time.
The looming break-up of the devastating triumvirate involving the Senegalese, Philippe Coutinho and Roberto Firmino is frustrating, and Mane's absence will certainly be felt – having contributed directly to 10 goals already this season.
But the depth of Liverpool's attacking gives Klopp numerous options to turn to.
Klopp's offensive back-up has been the envy of nearly all Premier League managers this season, with Daniel Sturridge and Divock Origi regularly featuring among Liverpool's substitutes.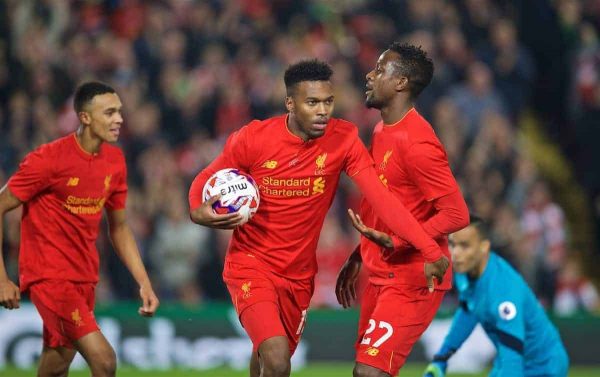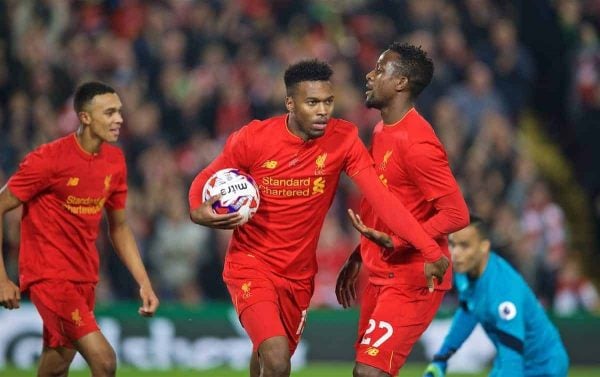 The strikers offer two extreme talents to come in and it is likely to be one of the duo to take Mane's place.
But that both are out-and-out strikers and the only real back-ups means Klopp's options are more imbalanced without a genuine wide threat, as he assessed:
"When Sadio is away we will be without a winger, [and] we do not have many wingers."
Klopp may address this by buying in January, but alternatively, he could promote from within, as he recently said would happen where possible:
"I can promise that before we sign a player who isn't a lot better than what we already have we will always use our own boys."
Therefore, Klopp could reintroduce Sheyi Ojo – who played 11 times last season – to the first-team fold, or he could delve deeper into Anfield's ranks to give Harry Wilson an opportunity after impressive form for the U23s.
Sturridge, Origi and the young wide-men give Klopp in-house alternatives, so how could he utilise them?
Potential Lineups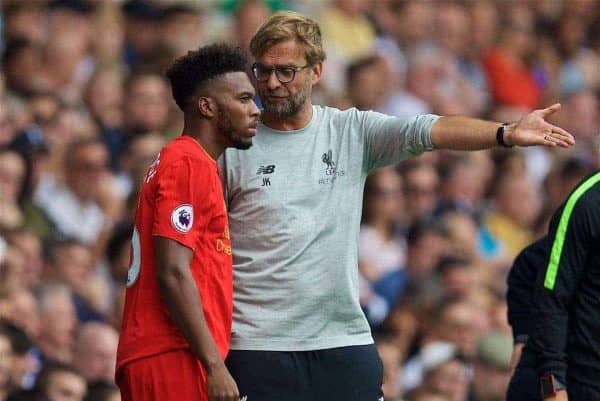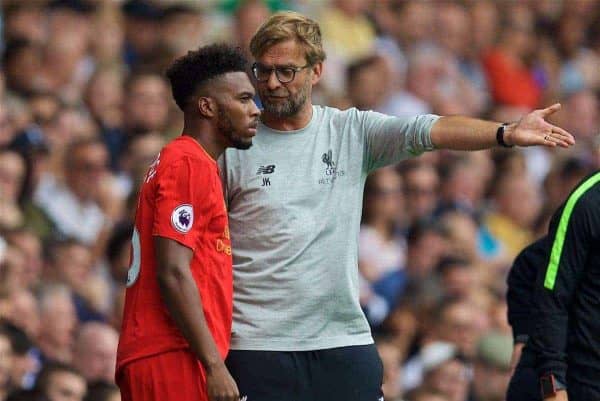 Despite the absence of Mane and Ings, Klopp's options remain plentiful in both selection and system.
One potential lineup – and perhaps the most obvious for quality and suitability – would see Sturridge take the striking role, moving Firmino, "who could play as a kind of a winger", to the right-side, keeping Coutinho on the left.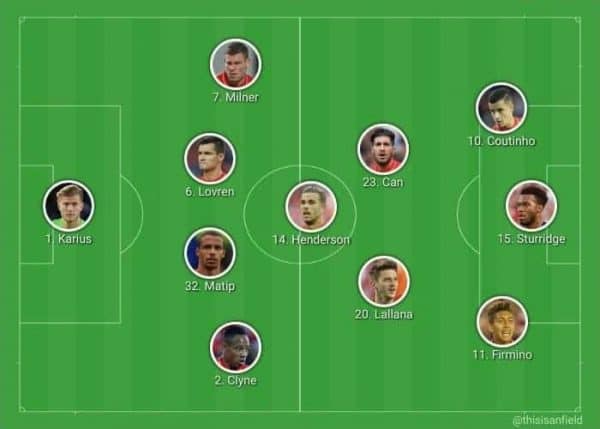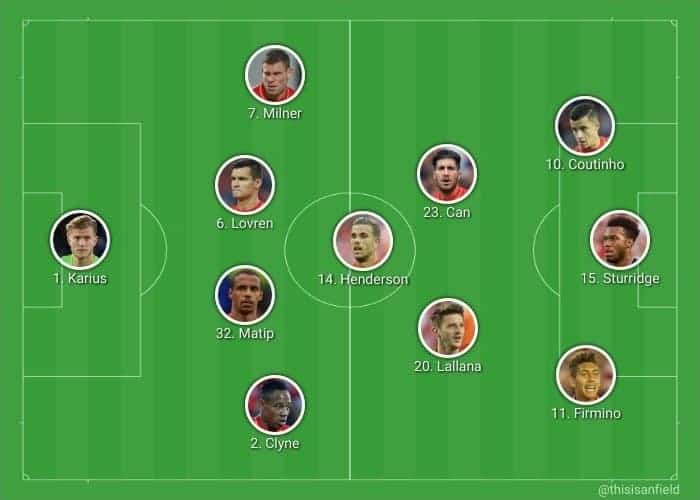 Klopp would lose Firmino as his much-loved aggressive focal point though, and this could see the boss to operate another way to ensure the Brazilian retains a central role and his excellent form.
One way to do that is by restoring Adam Lallana to attack and reforming the free-roaming, destructive trio utilised last season, of the England international, Coutinho and Firmino.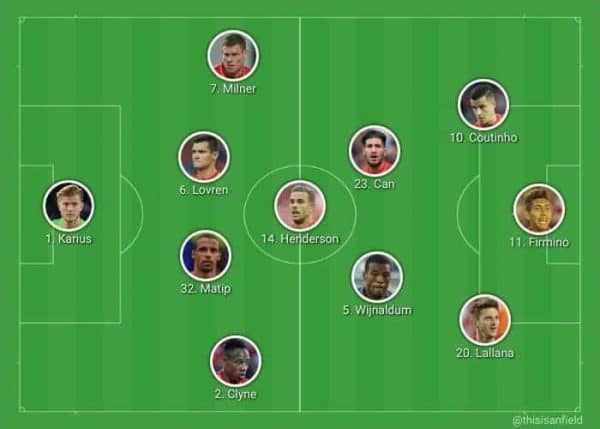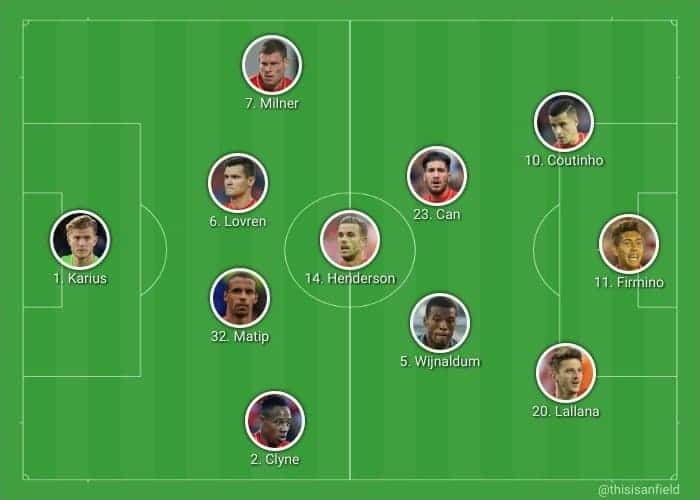 This of course proved hugely successful last season, inspiring emphatic wins at Chelsea and Man City, and it is more suitable than shoehorning Sturridge wide, as shown in the Burnley loss.
But both lineups would disrupt to the current successful balance, with key cogs Lallana and Firmino forced out of roles in which they've flourished so far this campaign.
Therefore, Klopp could consider switching system, with a return to 4-2-3-1 a strong option given the vast amount of attacking midfielders available – including Gini Wijnaldum.
But utilising a 4-4-2 diamond shape could offer another solution.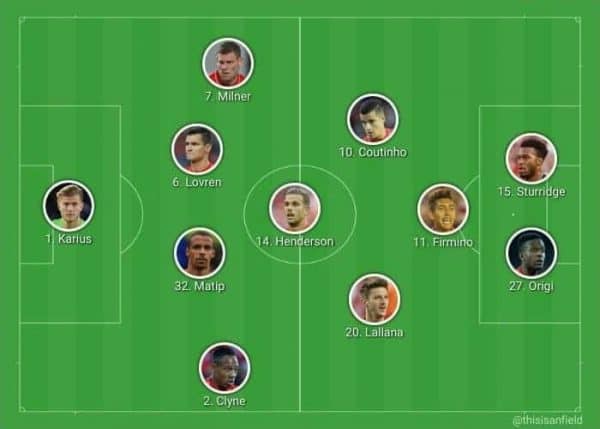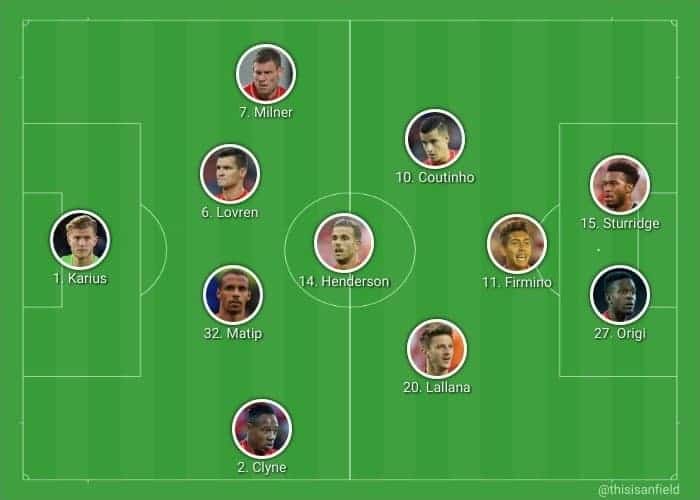 Partnering Sturridge and Origi would keep Firmino centrally, deployed at the tip of the diamond, and Lallana in his midfield position, perhaps alongside Coutinho, ahead of deep-lying Jordan Henderson.
However, each option lacks the genuine "winger" Klopp highlighted as essential to his team's balance – the reason behind his potential January business.
Though Origi perhaps offers a stop-gap for that role, Klopp could use his wildcard option by introducing the pacey, direct and fleetfooted Ojo to provide this outlet.
Ojo's natural left foot could see Coutinho switched to the right – a potential issue given his brilliance cutting inside – but it would give Firmino a central berth while keeping Liverpool's midfield consistent with Henderson, Emre Can and Lallana.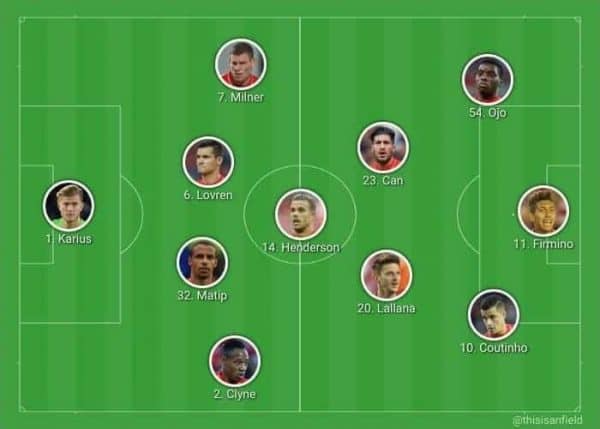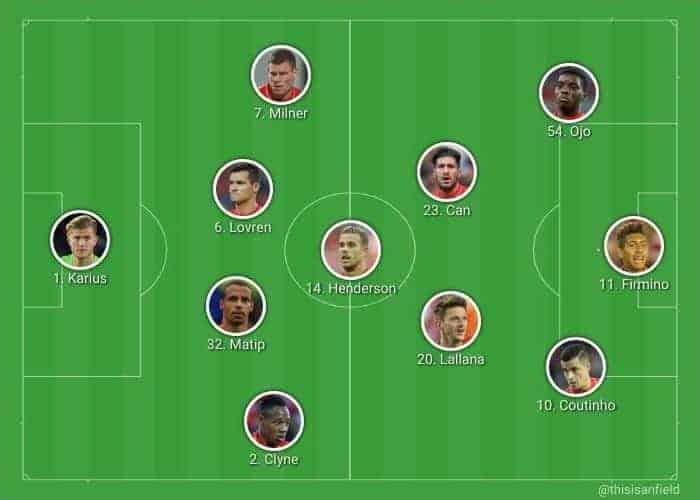 Options are aplenty, but are they enough to convince Klopp not to spend?
January Addition Needed?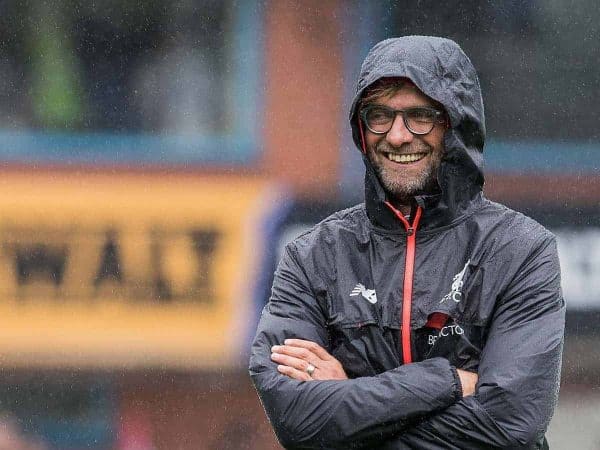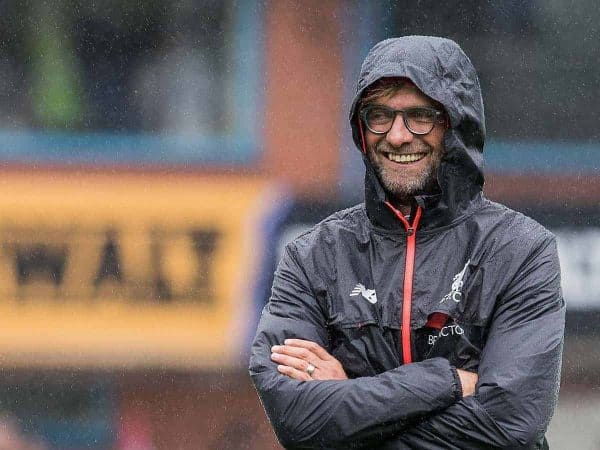 While Ings' injury is a cruel blow for player and club, having Sturridge and Origi available ensures striking options remain strong.
This isn't the case without Mane however, his absence leaving the Reds without natural width and real speed up top – and this is what Klopp may have to find.
Such attributes have proved vital to the Reds' blistering forward play, and with no margin for complacency in the title race, it would be a needless risk to not sign someone who could provide.
Klopp unquestionably has impressive alternatives to call upon when he loses Mane's influence on top of Ings' availability – with the striking back-up of Sturridge and Origi something of a luxury.
But the lack of a potent wide presence could prove problematic for Liverpool's 4-3-3 set-up, and Klopp cannot allow this to potentially derail his side's charge.
Though it would be great to see, relying on Ojo or Wilson to step in would be an extremely bold move.
Therefore, adding a wide option to the squad this January would be a wise move to ensure Liverpool's title assault remains on track.